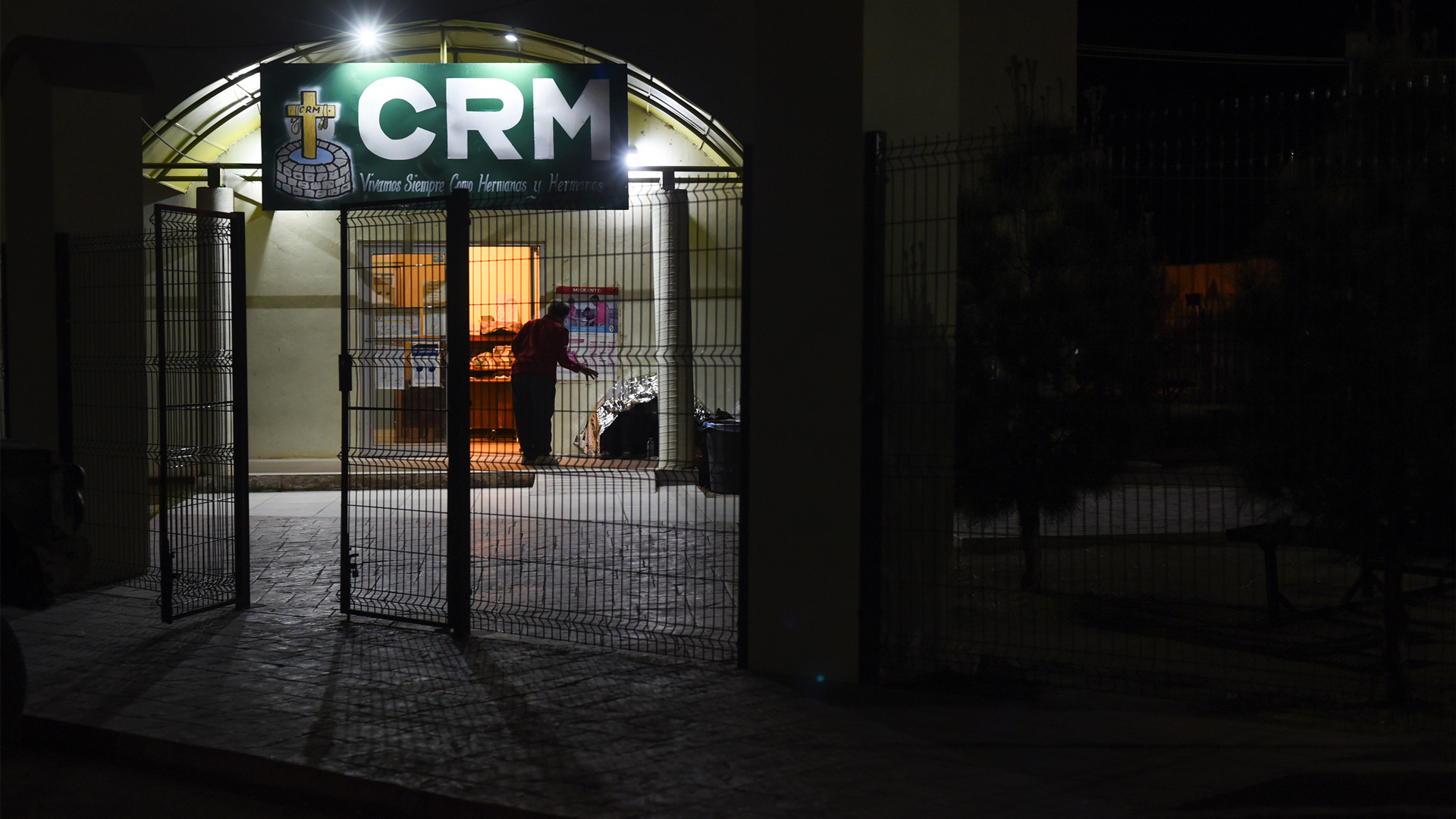 A volunteer speaks to migrants keeping warm under an emergency blanket after an early-morning expulsion at the Migrant Resource Center in Agua Prieta.
Alisa Reznick/AZPM
A new report from the United Nations refugee agency finds a record 100 million people have been forcibly displaced from their homes around the world.
The number represents about 1% of the global population. It includes refugees and asylum seekers who have fled their counties. And just over 53 million people who are displaced within their own countries.
The UN says conflicts, violence, human rights abuses and natural disasters fueled by climate change have pushed many to flee.
A spokesperson with global aid agency said the humanitarian response to the war in Ukraine has been overwhelming, but the same energy and attention must be given to crises around the world.
Thousands of asylum seekers are waiting to seek protection along the U.S.-Mexico border. Most are blocked because of the pandemic-era policy Title 42.

Fronteras Desk
is a
KJZZ
project covering important stories in an expanse stretching from Northern Arizona deep into northwestern Mexico.