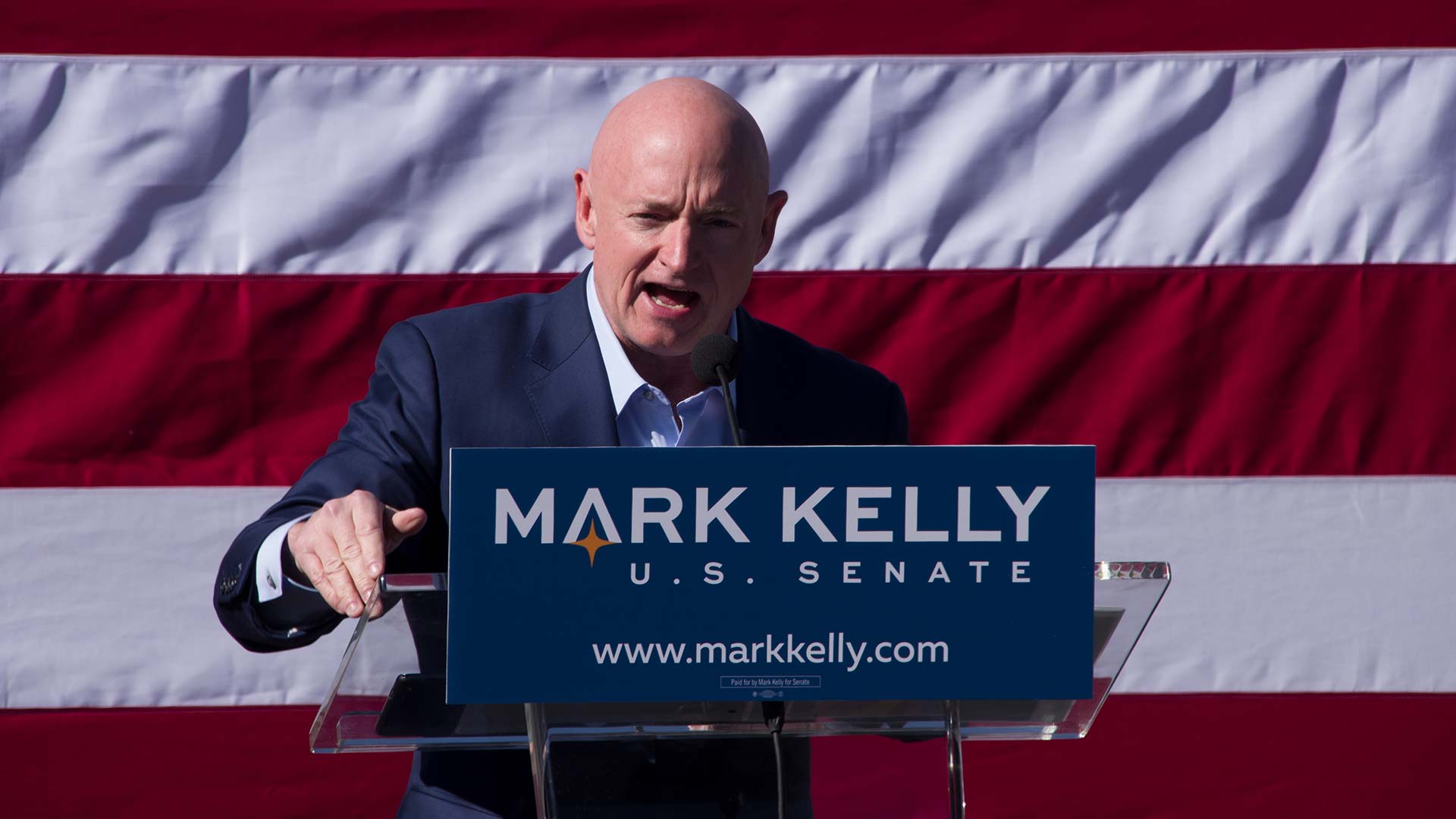 Democratic candidate for U.S. Senate Mark Kelly hits the campaign trail in Tucson. February 23, 2019
Christopher Conover/AZPM
Arizona Senator Mark Kelly said Thursday the U.S. should send more weapons to Ukraine to counter the Russian military invasion.
"We need to supply the Ukrainian government, Ukrainian armed forces and the Ukrainian people with the equipment they'll need to counter this invading force. And we have the ability to do that," Kelly said.
Speaking shortly after President Biden's remarks Thursday, the Democratic senator said the U.S. should also impose the maximum pressure possible on the Russian government and military.
He said the U.S. should strongly consider efforts to boot Russia from the SWIFT banking network — a move backed years ago by the late Senator John McCain.
And as the conflict sends gas prices higher, Kelly said Congress should also suspend the federal gas tax, a step he proposed earlier this month.