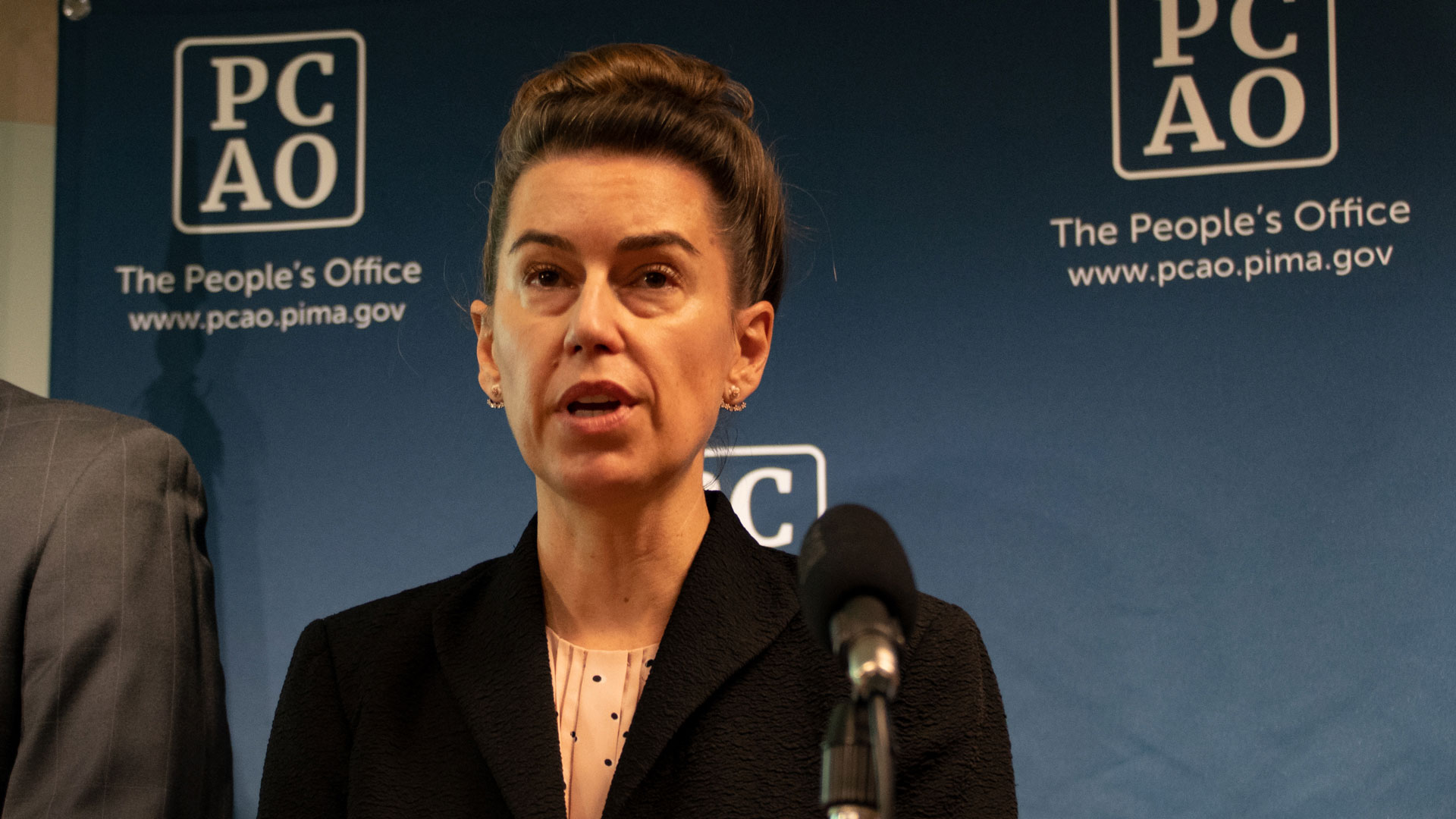 Pima County Attorney Laura Conover speaks at a news conference. August 3, 2021
Christopher Conover/AZPM
The Pima County Attorney's Office has weathered the county's vaccine mandate without having to terminate unvaccinated workers.

The county board of supervisors in November ordered all employees who work around vulnerable populations to get the shot by January 1 or find another job.

County Attorney Laura Conover says seven of the eight employees who refused to get vaccinated were transferred to other positions in the department.
"We did have the flexibility of of looking for ways in which people could help and remain on board but separated out protecting the public and still serving a critical function," Conover said.
Conover says one worker has also applied to be appointed to a different county job.

She says she didn't have to fire anyone because her staff of more than three hundred people has a 92 percent vaccination rate, so it was easy to find other employees who could work with vulnerable clients.