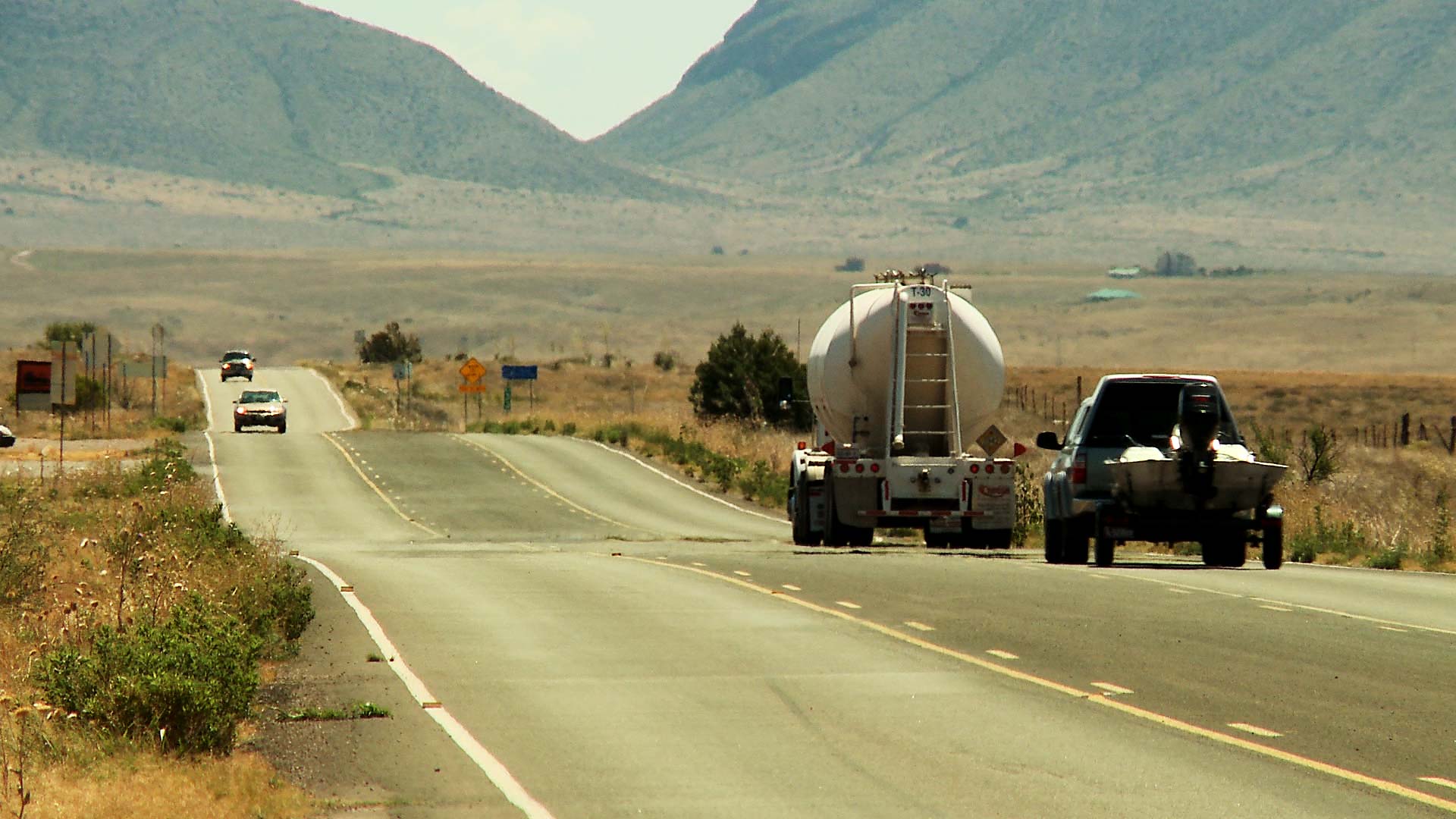 Vehicles travel along a highway near Sonoita, Ariz.
AZPM Staff
Every year, U-Haul releases data on moving truck rentals between states and major metro areas. Arizona placed fifth for the second year in a row in U-Haul's rank of growing states.
Before the pandemic, Arizona ranked in the low 20s, but was slowly moving up.
U-Haul spokesperson Jeff Lockridge said that the pandemic sped up the state's growth.
"There are a lot of reasons to move to Arizona, and I think people have figured that out, especially during the pandemic, when maybe they're looking for a little more outdoor living," Lockridge said.
He said that's true of a lot of the states that ranked high in 2021 and 2020.
Tucson was also gradually becoming more popular before the pandemic.
"That growth kind of flipped in 2020 when the pandemic hit," Lockridge said. "That was very common for a lot of mid-sized cities that have significant university populations."
Then, it bounced back to its pre-pandemic numbers in 2021. Lockridge said that is likely tied to students going remote, then returning to in-person classes.
California, Texas and Nevada were the top states where moving trucks to Arizona started their journeys. More moving trucks to Tucson started in Phoenix than any other city in the state. Out-of-state, that spot went to Las Vegas.
"There was a lot of movement in 2021," Lockridge said. "I think we had about 11.4% year-over-year gain in just one way truck moves period throughout the network.
He said it's likely that Arizona ranks a little lower in U-Haul's data than it does elsewhere because the company manufactures its trucks here and counts each new truck's first trip to a U-Haul location in the data.