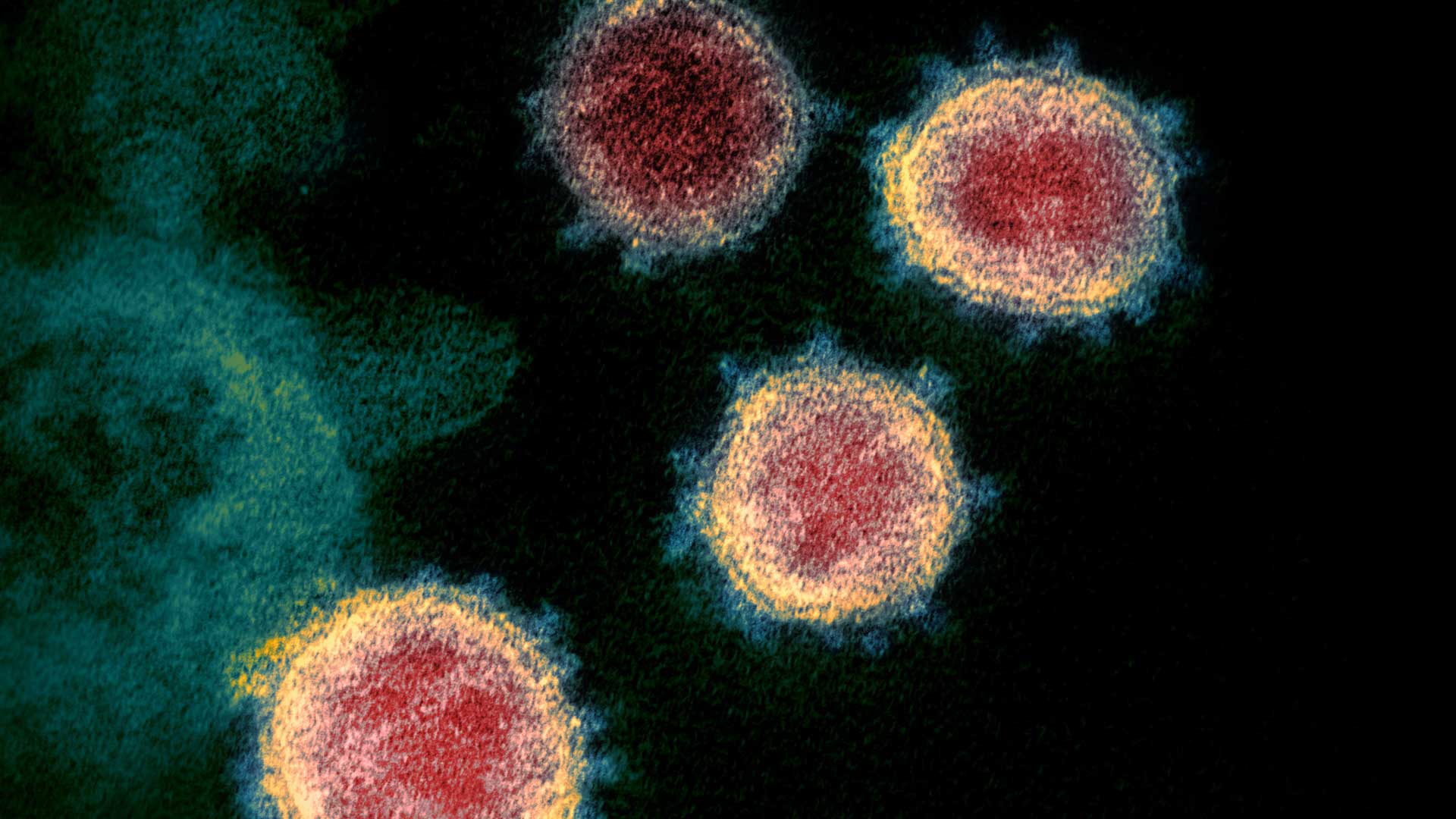 This transmission electron microscope image shows SARS-CoV-2—also known as 2019-nCoV, the virus that causes COVID-19—isolated from a patient in the U.S.
NIAID-RML
Arizona health officials reported 3,109 cases of COVID-19 on Friday and 53 new deaths.
The head of the Pima County health department, Dr. Theresa Cullen, said the rising case numbers, especially among young people, are troubling.
"What's important is the ongoing increase in the number of cases we are seeing on a daily basis explained by the delta variant in the community," she said.
Cullen added that since classes resumed this month, more than 800 COVID cases have been reported among students in Pima County, including many who can't yet be vaccinated because they're younger than 12.

Cullen said if she could, she would mandate masks for everyone in schools. However, she can't because the governor and state legislature took that authority away from local officials.
But Cullen said her department can order infected students to be quarantined, to prevent school outbreaks from growing.
The state is also seeing a rising number of hospitalizations related to the virus.
Hospitals reported 1,806 COVID-19 inpatients on Thursday, one of the highest levels since February.
Credit: Nick O'Gara/AZPM. Sources:
The New York Times
, based on reports from state and local health agencies, Census Bureau. Case reports do not correspond to day of test.