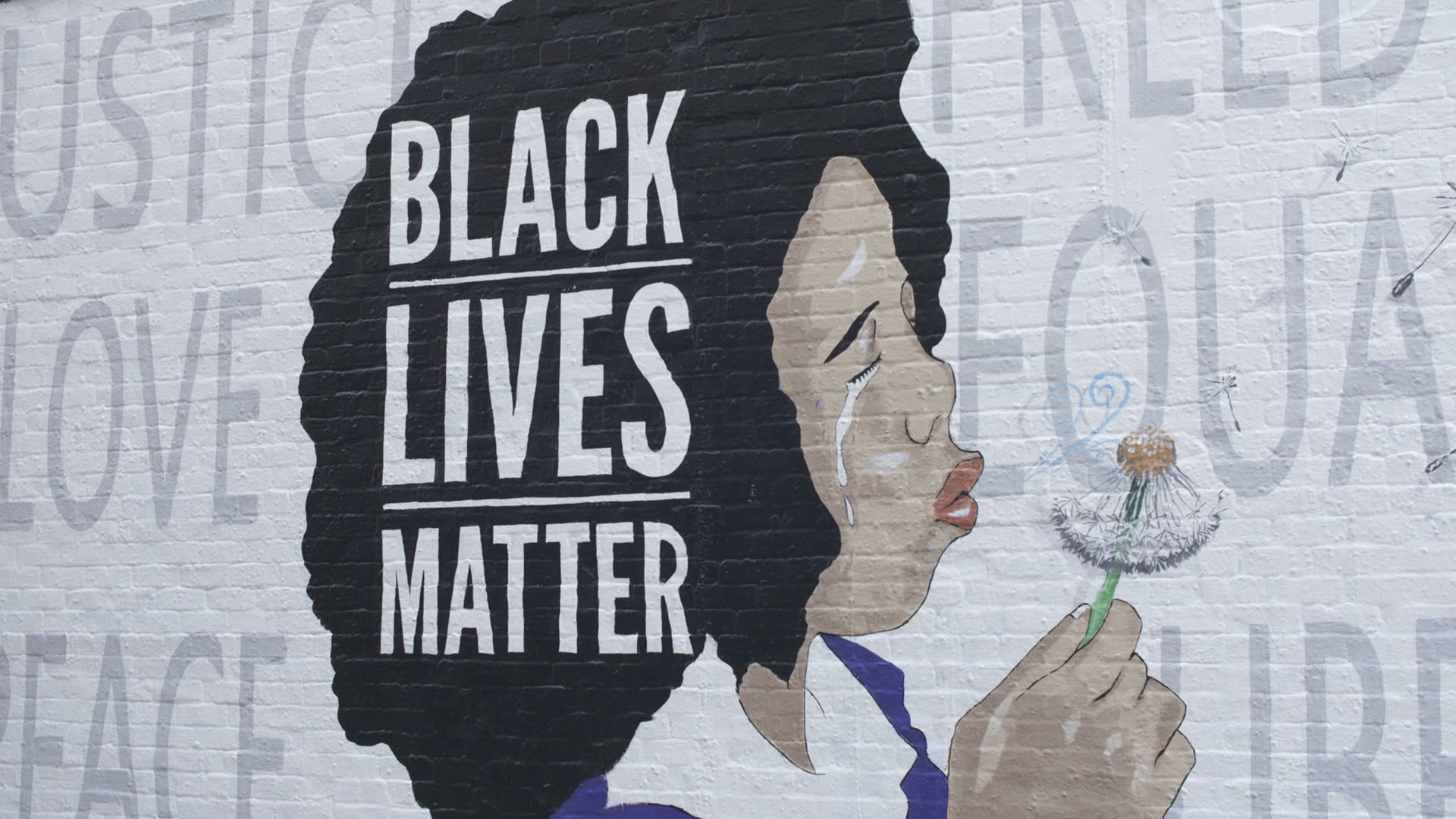 A Black Lives Matter mural painted by Robbie Lee Harris June 2020 at Tucson's Rialto Theatre.
Mya Long and Andrea Corona/AZPM
Juneteenth becoming a federal holiday is a symbolic step to immortalizing the recent history of enslaved Black people in the U.S., but some people are feeling frustrated by the change within the context of systemic racism.
Across the nation, different legislatures are discussing banning the rare use of critical race theory in classrooms. University of Arizona Professor Nolan Cabrera said this effort alleges the theory teaches "Black people to hate white people," but he said that isn't what the theory is about. It looks beyond individual racists acts to the racist structures or systems of society.
He said he thinks the bill to make Juneteenth a federal holiday was initially supported with the intention to recognize the progress the country has made since slavery, while acknowledging the racist systems still in place, but he also says for some the holiday will be an opportunity to say "look at how noble white people fought to free the slaves, and look! Everything is now hunky-dory."
"We're going to recognize this date, and because of the banning of critical race theory and the 1619 Project, you can't teach about it meaningfully, and there's a frustration about that," Cabrera said.
Within the Center for the Study of Higher Education, he discuses and debates critical race theory.
He said undoing prejudice is important but without dismantling the structural issues the conversation doesn't move forward, and he thinks instead of an oversimplification of Juneteenth, he wants the conversation to turn to what society as a whole owes people harmed by systemic racism.
"We're never going to be to a complete racial reckoning, but with the massive systemic inequities that we have — say Black-white wealth gaps, Indigenous-white wealth gaps — that does start to call for intentional investment in systemically marginalized communities," Cabrera said.

He said these conversation are cyclical and the current one remind him of those around Arizona's ban on ethnic studies programs back in 2010.