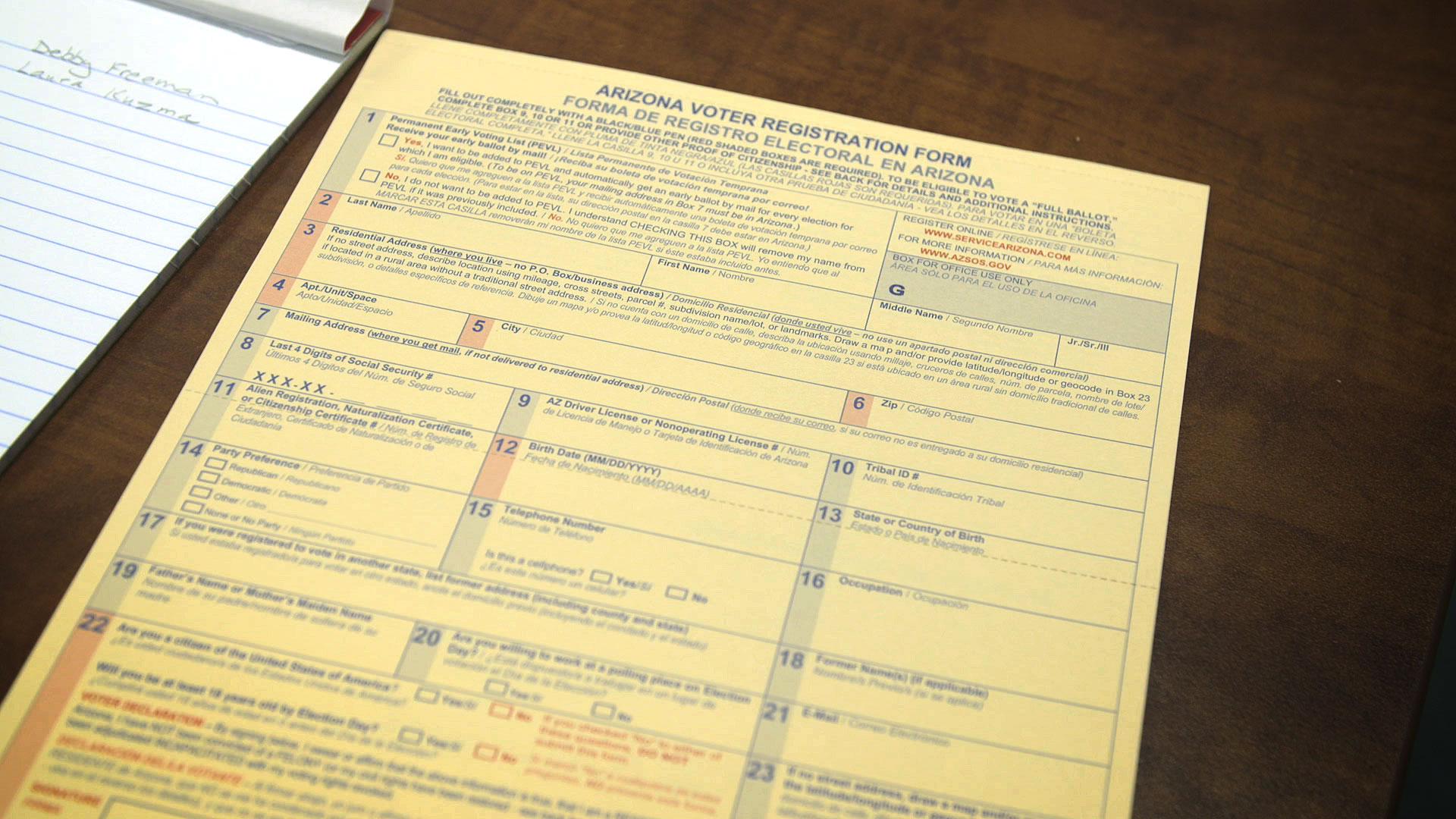 File image of a voter registration form for Arizona.
AZPM Staff
Candidate filing and voter registration deadlines could not be moved by state or local officials under a bill passed by the Arizona Senate on Monday.
House Bill 2794 allows deadlines to be moved only by a judge.
Opponents said they do not see a need for the proposal.
"I believe that this bill is a response to efforts that were made to accommodate voters during a worldwide pandemic during this last election and I would like to remind the members, Madam President, that accommodating voters does not encourage voter fraud it encourages voter participation," said Sen. Martin Quezada, D-Phoenix.
In October, a judge extended the voter registration deadline after groups said the COVID-19 pandemic prevented them from registering people to vote.
That deadline extension was quickly ended with the U.S. Ninth Circuit Court of Appeals struck the change down.
Secretary of State Katie Hobbs, D, and Attorney General Mark Brnovich, R, both argued against the extension.