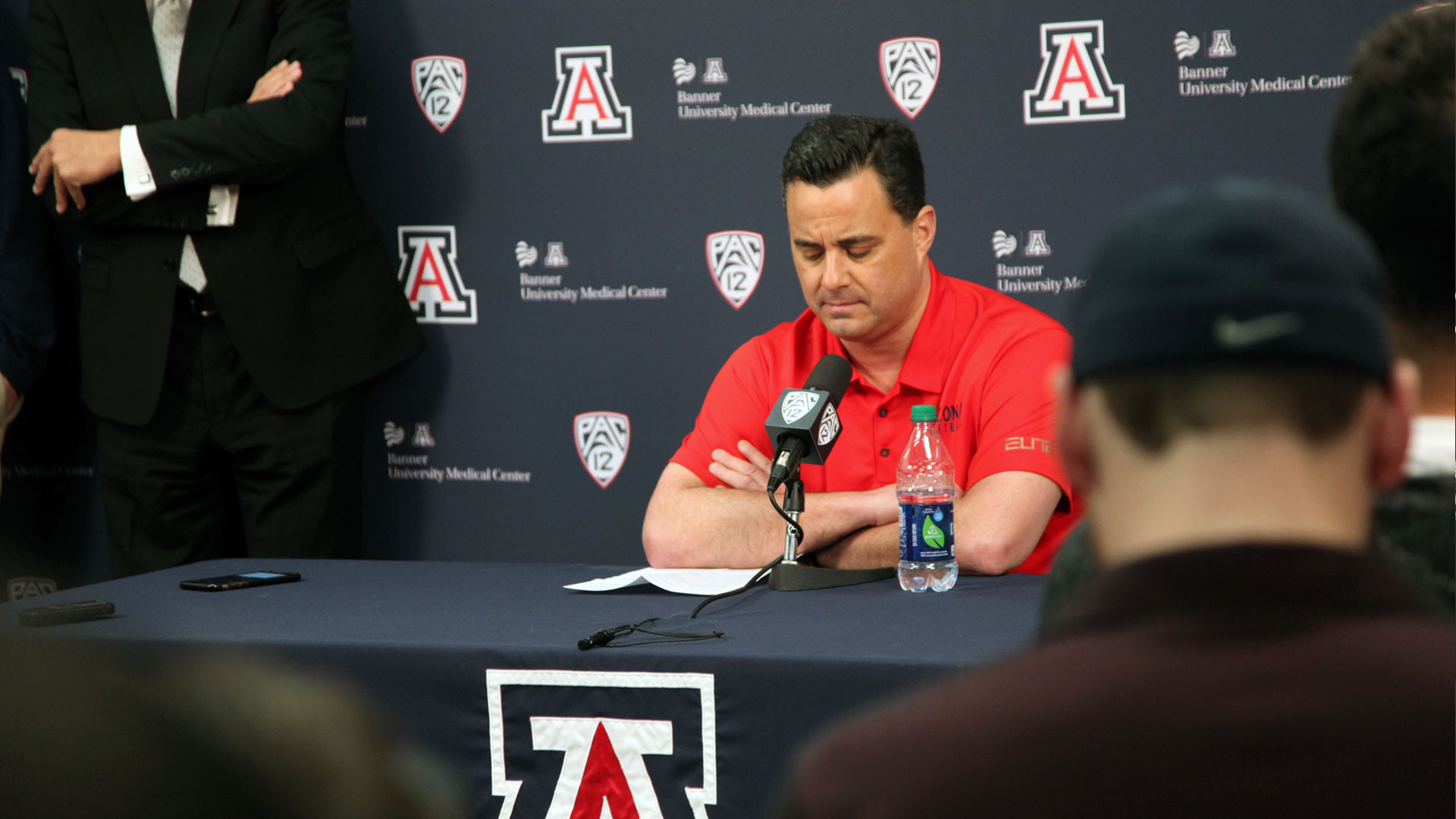 UA basketball coach Sean Miller speaks at a press conference, Thursday, March 1, 2018.
AC Swedbergh, AZPM
University of Arizona President Robert Robbins unequivocally backed men's basketball coach Sean Miller on Monday.
"We're eager to move forward and get the final chapter of this now, almost four-year saga over. But Coach Miller is our coach," said Robbins during his weekly news conference.
On Friday, the university released the Notice of Allegations it received from the NCAA last fall, which includes five Level I violations, considered the most serious offensives by the governing body for college sports.
The school released the notice after a judge ruled in favor of a lawsuit filed by ESPN.
The violations include a lack of institutional control by the men's basketball and swimming programs.
Arizona's men's basketball coach Sean Miller faces allegations of multiple NCAA rules violations, including failing to monitor two assistant coaches and allowing them to accept cash bribes and arrange for fraudulent academic transcripts for players, according to the documents. The accusations also include unethical behavior by assistant basketball coach Emanuel Richardson for accepting $20,000 in bribes.
Richardson was among 10 people arrested in an FBI investigation into college basketball and served three months in prison.
The university took its case to the Independent Accountability Resolution Process but has not received an answer.
That body could reduce or add charges to the Notice of Allegations.
After receiving the notice, the university announced earlier this year, it would voluntarily forego the men's basketball post-season.
Miller has one year left on his current contract.