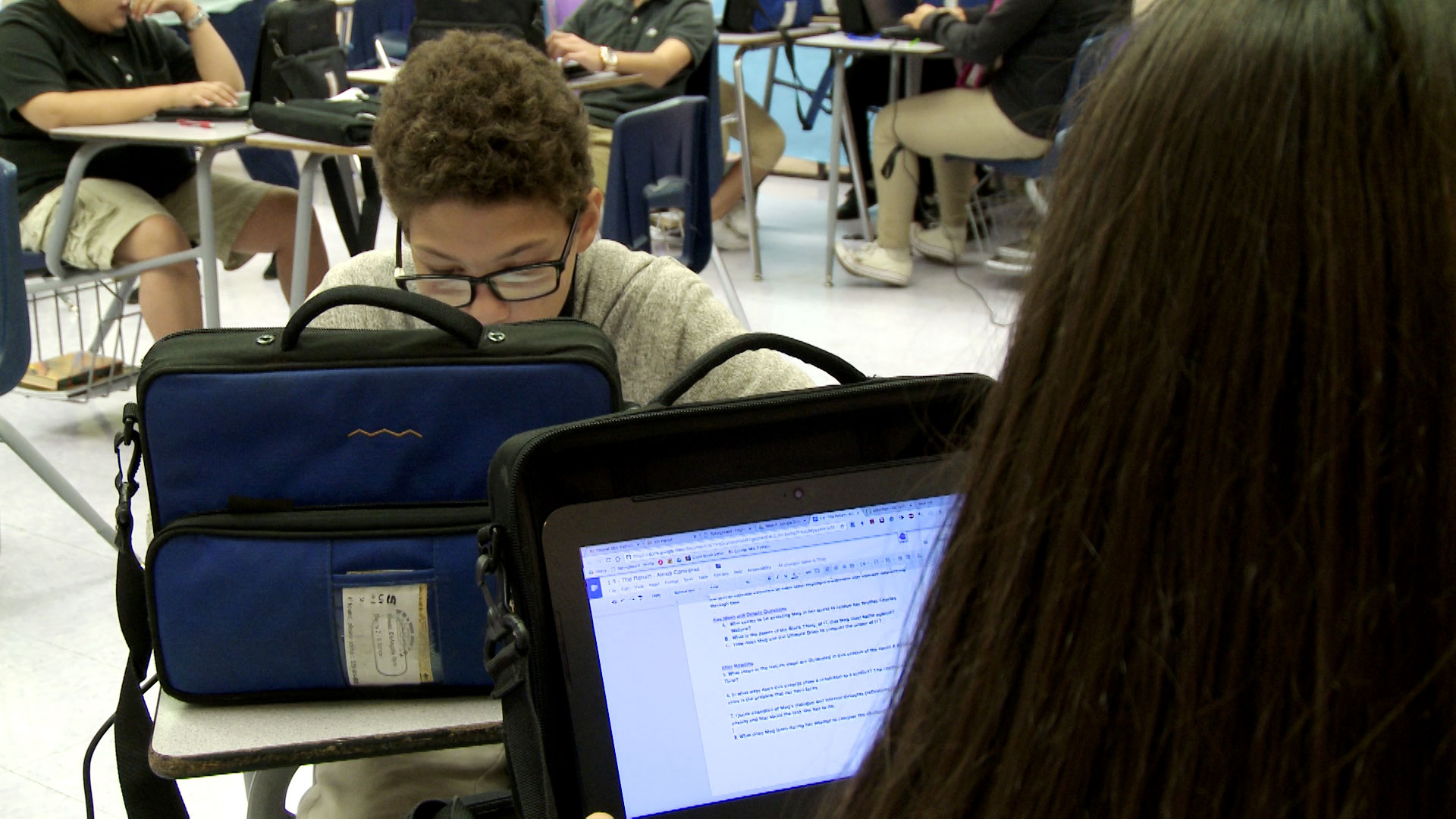 File image of students using school-provided laptops in the Sunnyside Unified School District.
AZPM Staff
The head of Pima County's Health Department is not expressing any public health concerns over the governor's order to re-open school classrooms in a couple weeks.

On Wednesday, Gov. Doug Ducey ordered public school districts to offer in-person classroom teaching by March 15th, or when they return from spring break. The order has drawn fire from some in the education community who say it doesn't give them enough time to prepare.

But Pima County Health Director Theresa Cullen said she's not worried the move will speed up the spread of COVID-19.
"Because we don't think opening schools has a dependency on everyone being vaccinated, we feel comfortable with the decision that schools can reopen," Cullen said on a media call Thursday.
Cullen said schools have already invested a lot of effort in creating safe teaching spaces. She also said teachers are a high priority for vaccinations, and county-wide only 200 or 300 educators who want the vaccine are still waiting for it. Cullen expects they will all have had their first shot by the target date of March 15.