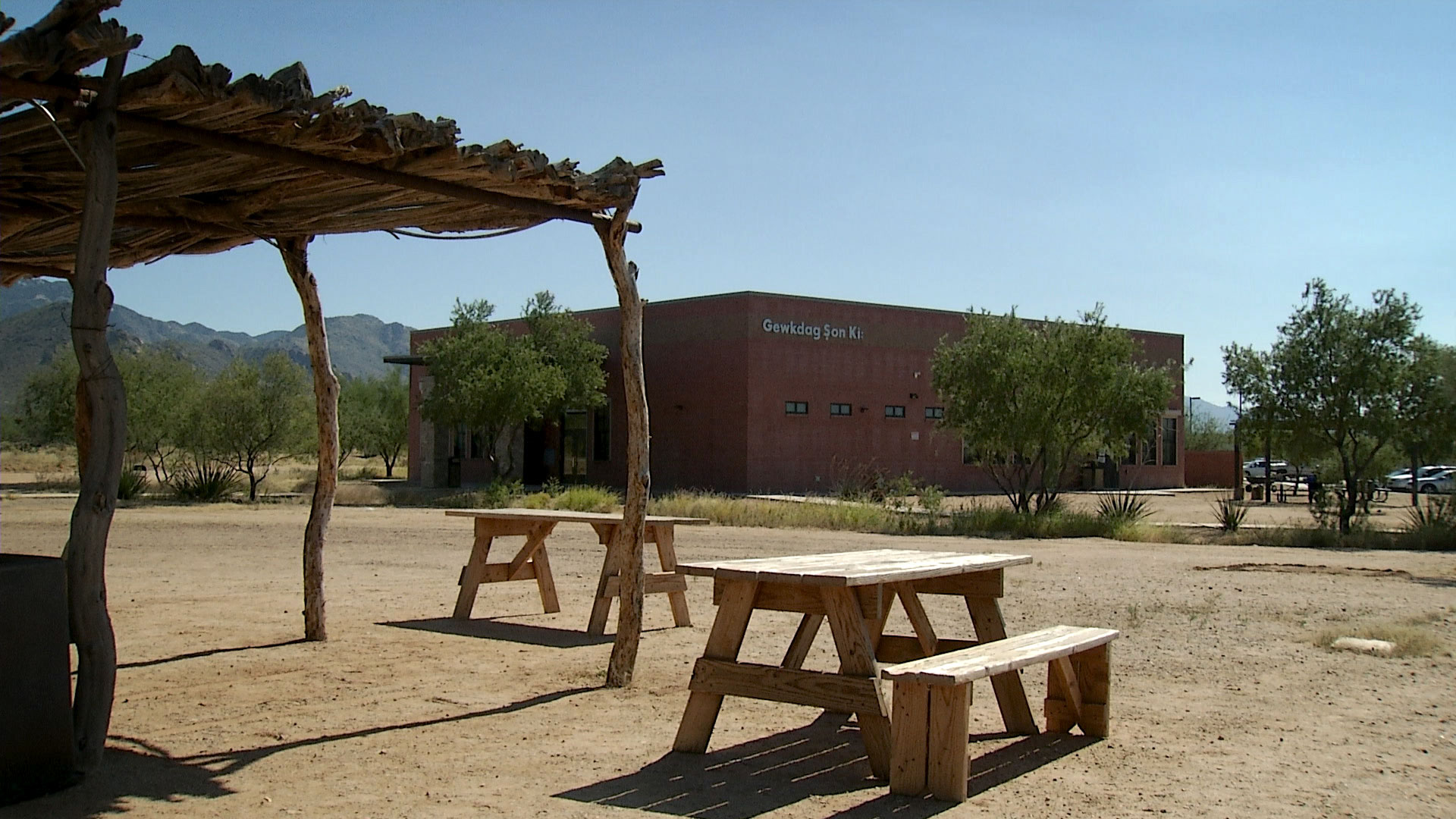 The Tohono O'Odham Community College's main campus outside of Sells, Arizona.
Steve Riggs/AZPM Staff
The Tohono O'odham Community College is confronting COVID-19 with the help of a recent donation of pandemic supplies from AT&T.
Hand sanitizers, disinfectant and gloves worth $76,972 arrived on 17 pallets in February from the telecommunications company. Alberta Espinoza, a counselor with the college and a licensed emergency medical technician, said right now the donation is being used to keep essential staff healthy, as the student body is still learning online.
"We have most of our staff working at their homes, and so therefore, there still is essential staff on these campuses, so disinfecting and cleaning is non-stop," said Espinoza. "We look forward to utilizing all of the donation, especially to get our students back on campus and to make a safe environment for our students.
Tohono O'odham Nation Health Care reported 1,735 cases have been reported among members in the Tohono O'odham Nation and nearly 6,376 vaccine doses have been administered, as of February 24 according to Tohono O'odham Nation Health Care
The Centers for Disease Control and Prevention reported last summer that American Indian and Alaska Natives were contracting COVID-19 3.5 times more than non-Hispanic whites.
The donation is a part of 1.5 million worth of supplies AT&T gave the American Indian College Fund and the American Indian Higher Education Consortium to outfit more than 20 tribal colleges and universities across the United States.