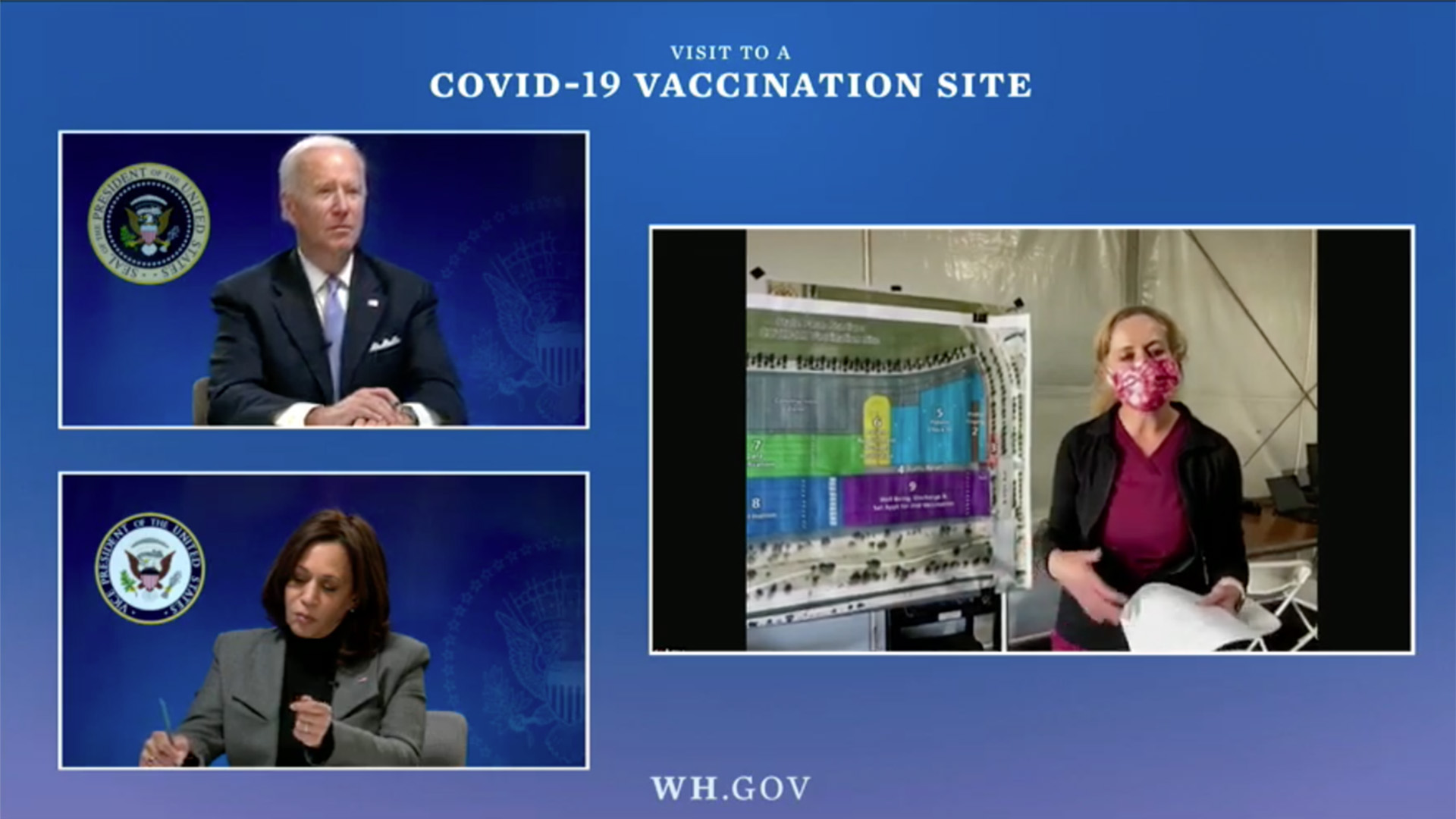 Dr. Cara Christ, the head of the Arizona Dept. of Health Services, took the President and Vice President on a virtual tour of State Farm Stadium in Glendale. The facility is a state-run mass vaccination site for COVID-19 that operates around the clock.
The White House/YouTube
President Joe Biden and Vice President Kamala Harris made a virtual visit, Monday, to State Farm Stadium in Glendale where the state operates an around the clock COVID-19 vaccine site.
The site dispenses about 8,000 vaccines each day but could do 12,000, according to state officials, who told the President they want more vaccines.
During the virtual tour, Biden said the nation is looking at the site on the grounds of an NFL stadium as a model.
"I got a call from the Super Bowl from the commissioner of football and offering us, the federal government, the 30 major stadiums so I think there gonna be coming to you to look at how you did it because you are doing such a great job," Biden said.
The praise was echoed up by Vice President Harris.
"You all really are a model and there are folks around the country who are going to benefit from the work you are doing on the ground in Arizona," said Harris.
The President announced the federal government will cover the cost of using National Guard troops at vaccination sites. Biden also said FEMA is sending 100 staff members to Arizona to help give vaccines.
"We've never failed as a country when we've done things together, never ever ever failed when we're united. And you guys are the example of unity. So, thank you, thank you, thank you," said Biden.
To help cover the cost of running vaccination sites around Arizona, FEMA is also giving the state $20 million.