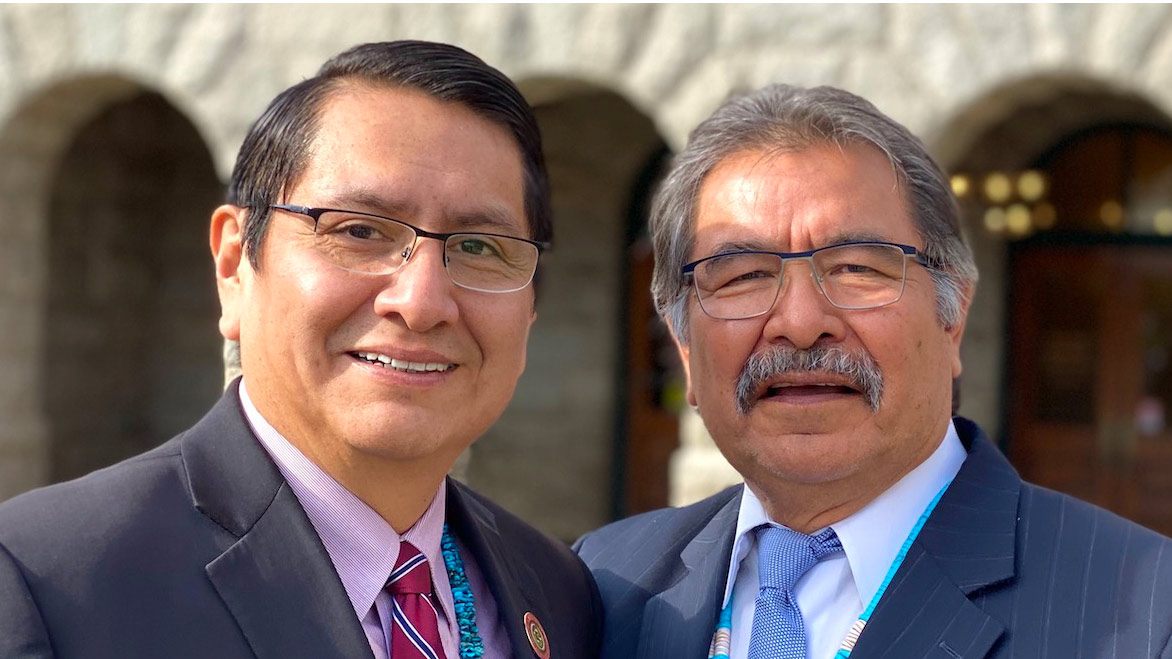 Navajo Nation President Jonathan Nez (left) and former Navajo Nation President Albert Hale (right) Jan. 15, 2020 at the Arizona State Capitol in Phoenix.
Courtesy of the Navajo Nation
The second president of the Navajo Nation died Tuesday due to complications with COVID-19 at the age of 70.
According to the Navajo Nation Council, Albert 'Ahbihay' Hale served as president from 1995 to 1998. He was also a member of the Arizona Legislature from 2004 through 2017.
Hale also served as the tribe's assistant attorney general and was the chair of the Navajo Nation Water Rights Commission during the negotiation of the tribe's rights to water in part of the Colorado River's Upper Basin.
The Office of the President and Vice President of the Nation Nation said Hale received his bachelor's from Arizona Statue University and his Juris Doctor from the University of New Mexico. He was a part of the Navajo Nation's and New Mexico's bar associations.
He was born in Ganado, Arizona.