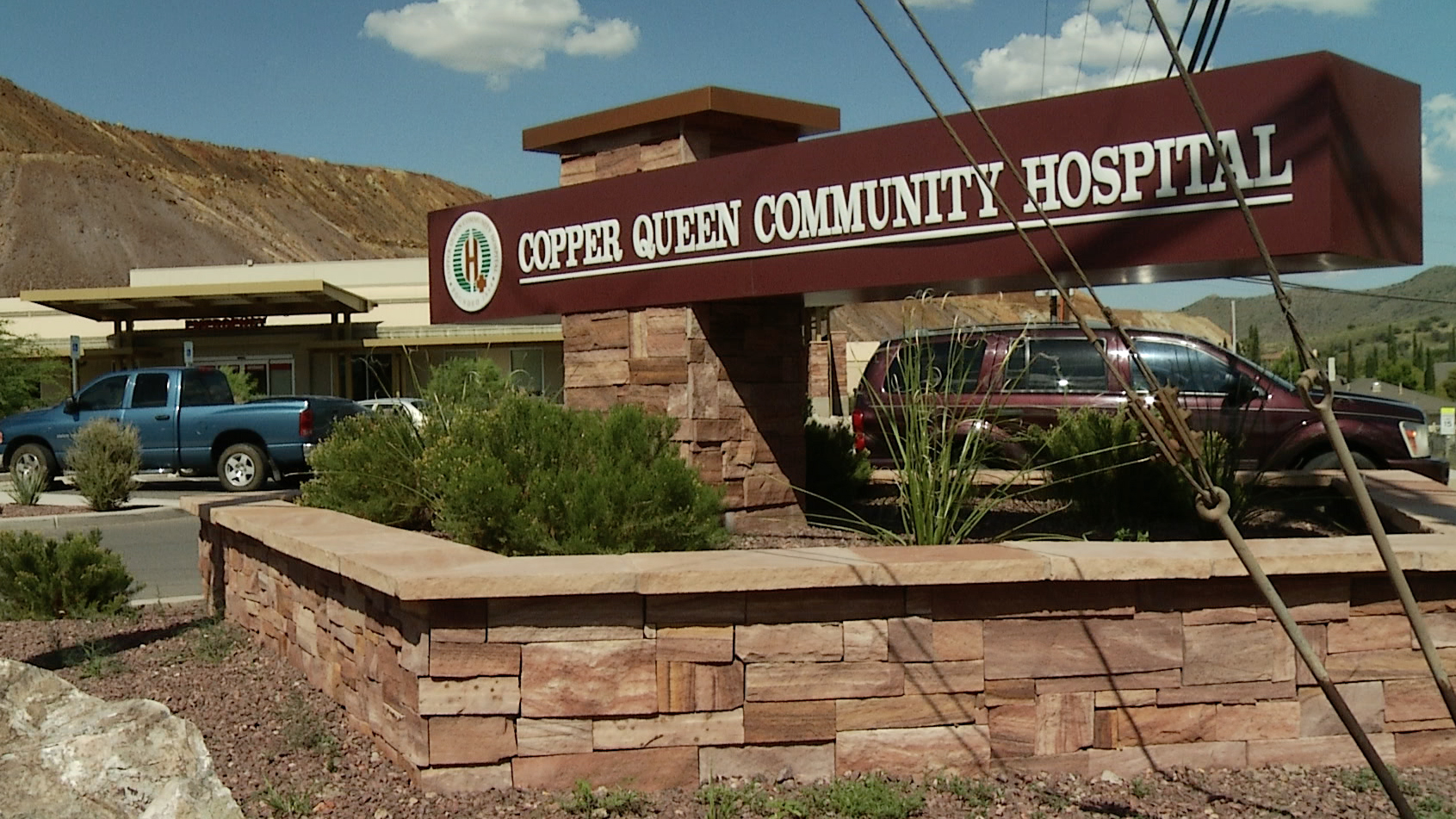 Copper Queen Community Hospital
AZPM
Copper Queen Hospital in Bisbee was forced to go to crisis standards of care on Monday night, according to hospital officials.
"I've shut down the operating room so it is no longer functioning so we could redeploy our operating room nurses to our medical-surgical unit because we had critically ill patients there and prior to COVID we did not take care of critically ill patients," said Edward Miller, DO, Copper Queen Hospital's Chief Medical Officer.
The hospital in Bisbee has 13 regular beds and 24 emergency room beds but no ICU. The lack of intensive care beds makes it difficult to care for patients in need of critical care, according to Miller.
Miller said he hopes to reopen the surgical unit by early next week.
The state operates a surge line to help hospitals find beds for patients.
"The surge line is being overwhelmed with COVID patients," said Richard Carmona, MD, the former U.S. Surgeon General who is advising Gov. Doug Ducey.
Officials with Banner Health system said as of Tuesday they had 130 patients waiting for transfer.
Only 8% of inpatients hospital beds across Arizona were available as of Monday.
The state reported 3,057 new COVID-19 cases on Tuesday and 120 new deaths.
Arizona has reported a total of 1,248,184 cases of COVID-19 since the pandemic began and 22,062 deaths.