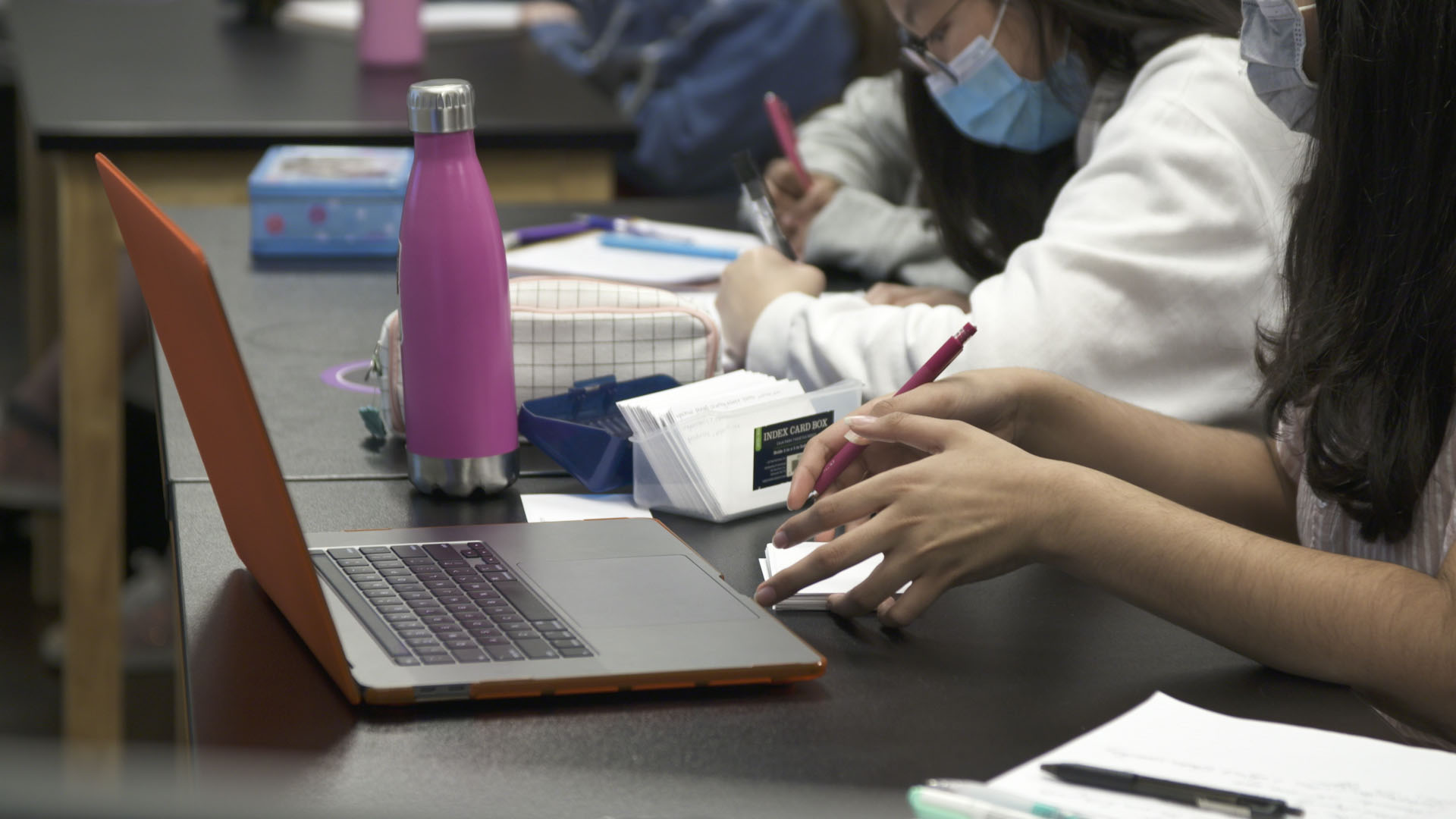 Children at school during the COVID-19 pandemic.
AZPM
The U.S. Treasury Department told Gov. Doug Ducey on Tuesday that his administration cannot use federal funds to discourage schools from requiring masks.
Ducey announced in August that his administration would provide millions of dollars in grants to schools that, among other things, do not require masks. The governor also launched a program to provide vouchers of up to $7,000 per student for families to move their children from schools that require masks to schools that do not. More than 2,700 applications were started or completed in less than two weeks, the Associated Press reported.
Both programs relied on federal pandemic relief funds.
But Deputy Treasury Secretary Adewale O. Adeyemo said in a letter on Tuesday that the funds were meant in part to support efforts that stop the spread of COVID-19.
Adeyemo raised concerns Arizona's programs "undermine evidence-based efforts to stop the spread of COVID-19" and are not an acceptable use of the federal funds.
Several school districts across Southern Arizona have required students to wear masks. Though the Legislature voted to prohibit such requirements at the end of September, a judge struck down that policy last week. The state Supreme Court will hear an appeal next month.
In the meantime, many districts have opted to keep mask requirements in place.
A recent study of districts in Pima and Maricopa counties found schools that did not have an early mask requirement in place were more likely to report school-associated COVID-19 outbreaks.
Adeyemo gave the state 30 business days to respond or face "administrative or other action."
C.J. Karamargin, a spokesman for the governor, said the office was reviewing the letter.
"While the Biden administration continues to focus on mandates, here in Arizona we trust families to make decisions around what's best for their children," he said. "Following the challenges during the 2020 school year, everyone's primary focus should be equipping families with the resources to get their kids caught up. That's exactly what this program does -- giving families in need the opportunity to access educational resources like tutoring, child care, transportation and more."
October 5 letter from the U.S. Treasury Department to Governor Ducey

View at Google Docs
|

Download File