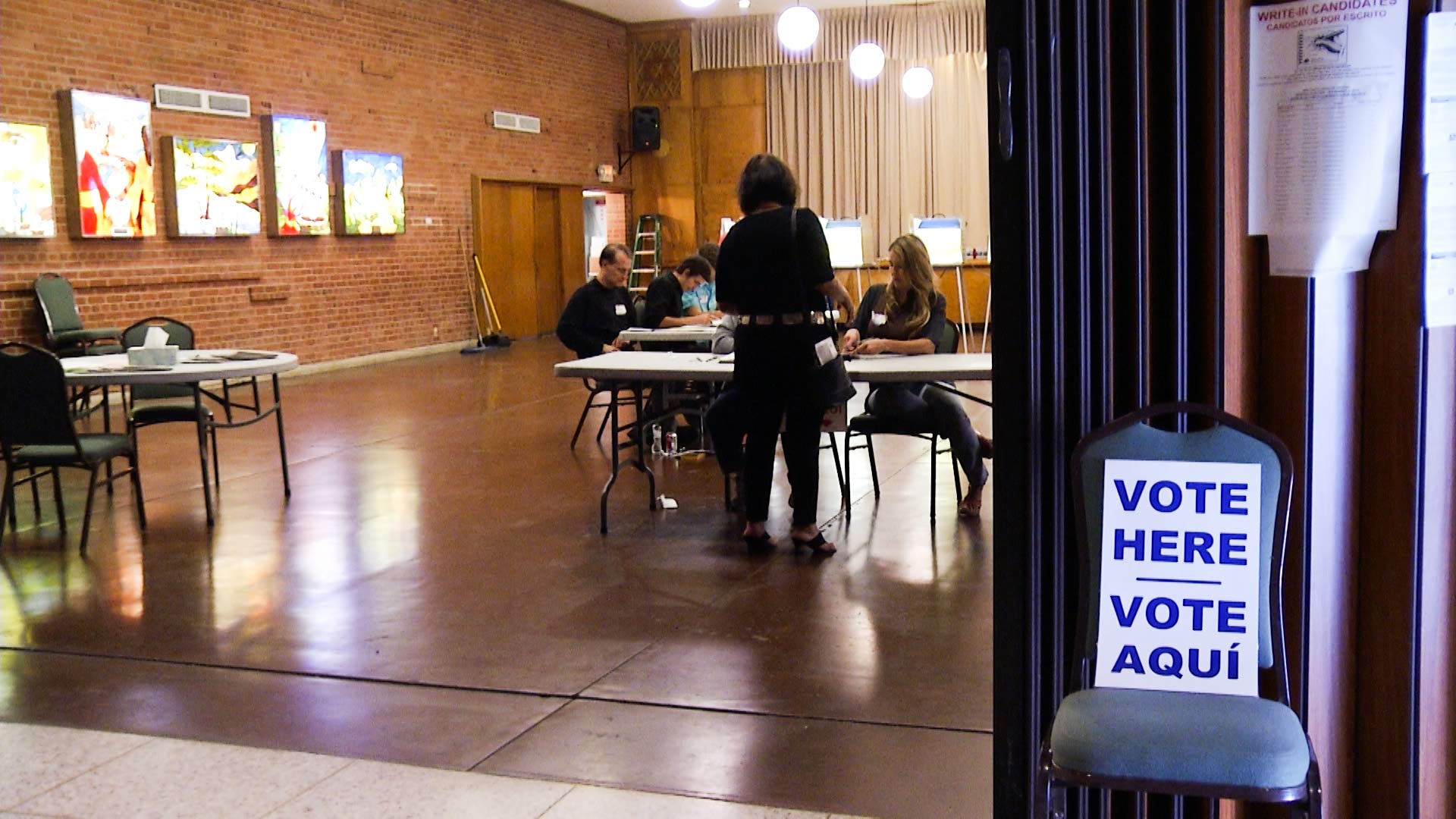 Volunteers check voter registration at a voting station.
AZPM Staff
The election process in Arizona relies on a small army of volunteers, temporary workers and civil servants.
But Secretary of State Katie Hobbs told a U.S. Senate committee on Tuesday those workers have faced mounting threats and harassment since the last election, fueling high turnover and raising concerns about the ability to find enough people to smoothly run elections in the future.
"We're already seeing high turnover among election staff and I fear many more will reach a breaking point and decide this line of public service is no longer worth it," Hobbs told members of the Senate Committee on Rules and Administration.
In a hearing on "emerging threats in election administration," the Democratic secretary of state and candidate for governor told senators about armed protesters gathering outside Maricopa County's ballot counting facility on election night and later outside her own home as former President Donald Trump disputed his defeat in the state.

Hobbs said she expected during her time in office that some constituents would be unhappy with her as an elected official.
But the secretary of state said other parts of her office that have nothing to do with elections, such as the state archives, have also been the targets of harassment.
And election officials said the issue is hardly isolated to Arizona.
The Brennan Center for Justice said one in three election officials it surveyed feel unsafe because of their job and one in five listed threats to their lives as job-related concerns.
"What was once a fairly obscure administrative job is now one where lunatics are threatening to murder your children," said Philadelphia City Commissioner Al Schmidt, a Republican who testified alongside Hobbs.
Schmidt said death threats against him became more specific after Trump and his campaign mentioned him by name.
The city commissioner — one of three responsible for overseeing elections in Philadelphia — said he believes the threats were intended to intimidate and coerce election officials and stop them from certifying the election results.
Hobbs called on lawmakers to pass the Freedom to Vote Act, a bill that would make it a crime to harass election workers. The bill faces opposition from Republicans, however, over provisions such as automatic voter registration.