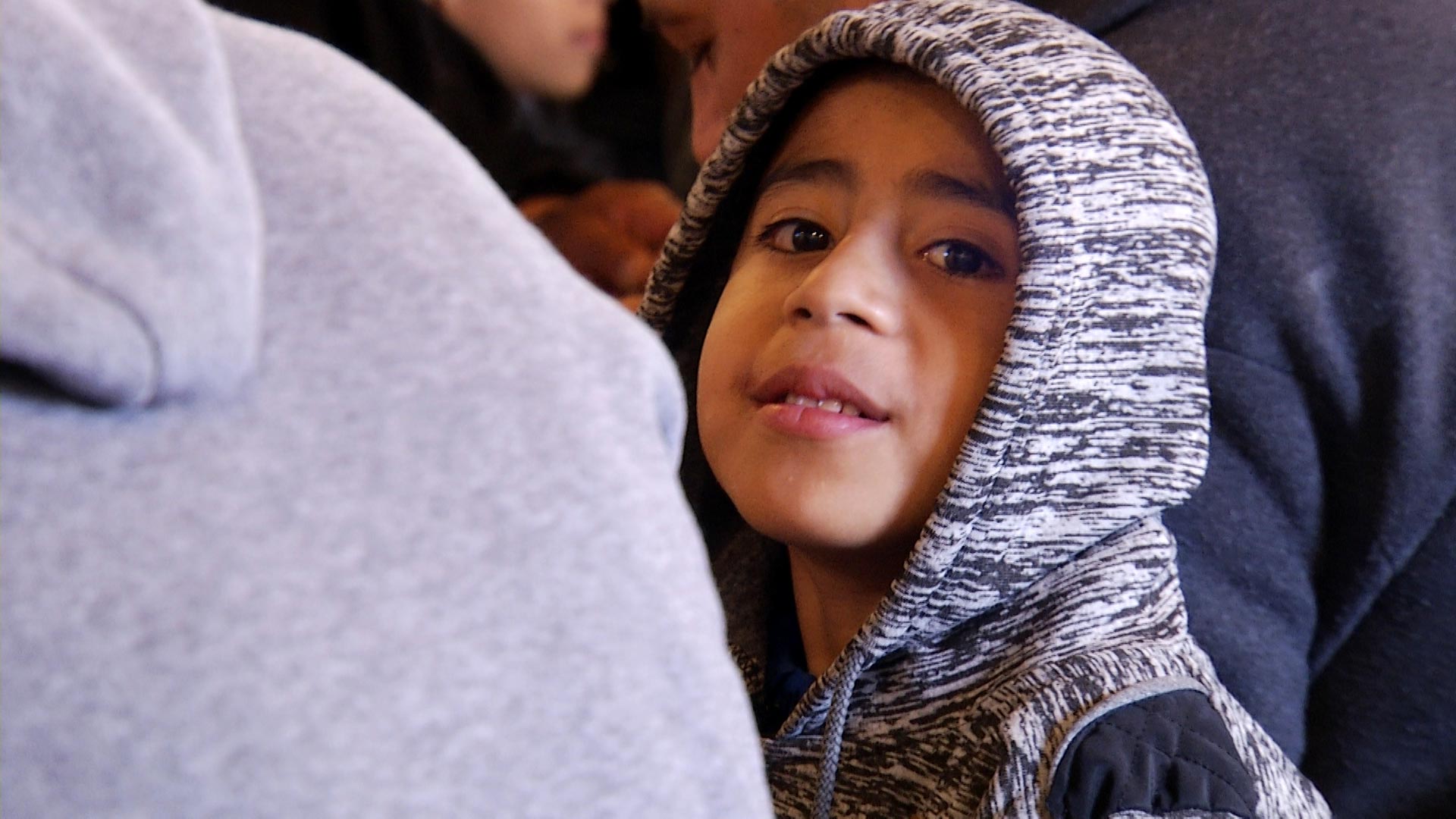 A child at Kino Border Initiative's Aid Center for Migrants in Nogales, Sonora on November 26, 2018.
AZPM Staff
For immigrant rights advocates in Arizona and across the border, Joe Biden's presidency presents a chance to end Trump administration policies like the Migrant Protection Protocols, or MPP.
The program, also known as Remain in Mexico, is a Trump administration policy that forces migrants applying for asylum to await U.S. immigration hearings in Mexican border towns. Nearly 70,000 people have been subject to the policy so far, often waiting months or more than a year for hearings.
On the campaign trail, Biden pledged to end the program on day one, but questions remain about how and when that will happen. Now, even as President Donald Trump leaves office, lawsuits against the policy are still coming in.
Attorney Hannah Comstock with the Los-Angeles-based Immigrant Defenders Law Center said the policy has affected children who are supposed to have federally-mandated protections.
"We started noticing that a bunch of children were crossing the border after having been subject to the Remain in Mexico program, MPP," she said.
Comstock said children originally part of MPP with their families might get separated and end up crossing alone. As unaccompanied minors, they are entitled to an asylum hearing and special protection under U.S. law. But Comstack said Immigration and Customs Enforcement has used the MPP program to enter some 600 children into deportation proceedings, instead.
"What we've been seeing is when kids come across the border after having been part of MPP, that ICE is actually treating them differently and trying to deport them really quickly...or force them to be part of ongoing MPP proceedings," she said. "All together, it's basically ICE kind of setting these kids up for failure and for removal."
Comstock's group works with a handful of legal organizations who have some of the children as clients. In a suit filed last week against the Trump administration and senior Customs and Border Protection officials, they allege those removal orders violated constitutionally-protected rights and laws meant to safeguard children from human trafficking.
"What we're saying in our lawsuit, is that DHS and ICE need to honor these kids under federal law and under the constitution," she said.
Comstock said many of the children in this situation are still in the U.S. As Biden takes office, she said her organization will look to his administration to help them stay.