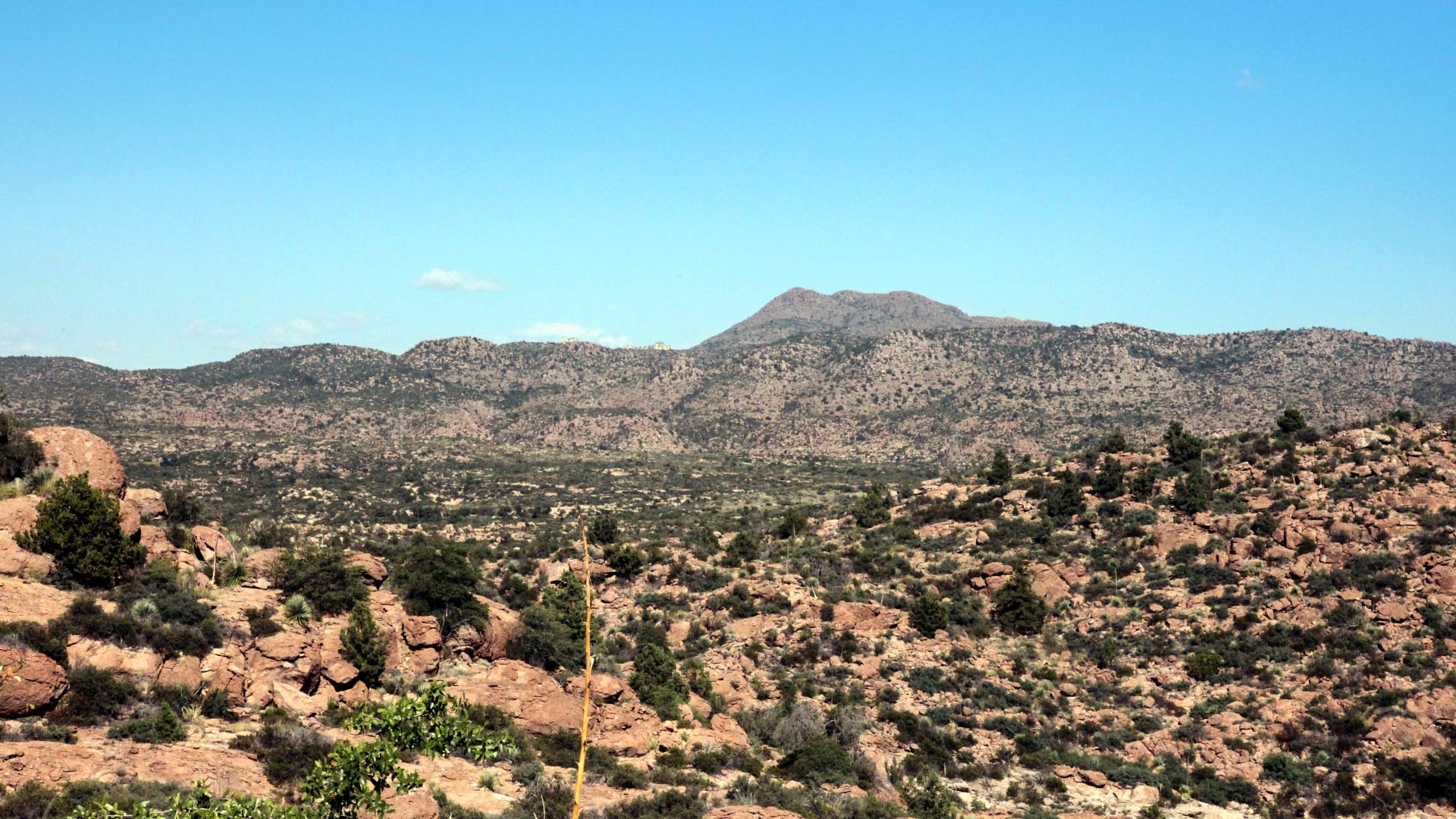 Oak Flat, east of Superior, Arizona. A company proposes to build one of the world's largest underground copper mines at this location.
AZPM
A nonprofit advocating for the protection of Oak Flat has filed suit against the Trump administration in U.S. District Court to halt the land swap to Resolution Copper.
The lawsuit filed by Apache Stronghold hopes to stop the publication of the U.S. Forest Service's final EIS scheduled for Friday. Oak Flat is a religious and historically important place for people including some members of the San Carlos Apache Tribe. It is also valued by environmentalists and athletes. Congress approved a land swap with copper mine company, Resolution Copper, in 2014, which paved the way for Oak Flat to one day become one of the largest copper mines in the country.
Apache Stronghold argues that the land swap and crater made by the possible mine infringes on the "Religious Freedom Restoration Act and Apaches' constitutional rights to religious freedom, due process, and petition and remedy," according to a press release.
"Giving away our sacred land by the U.S. Government for destruction by a foreign mining company destroys our ability to practice our religion," said Wendsler Nosie, the founder of Apache Stronghold and a former chairman of the San Carlos Apache Tribe. "It violates our First Amendment right to the free exercise of our religion protected by the Constitution."
Resolution Cooper is a subsidiary of Rio Tinto, a British-Australian mining company.
The company recently came under fire when it blasted through 46,000-year-old rock shelters connected to the Puutu Kunti Kurrama and Pinikura people of Australia.
Rio Tinto published a release that said it would reevaluate actions impacting heritage sites in the future, among other promises.
"The destruction of the rock shelters should not have happened and it does not reflect the values to which we aspire. We are absolutely committed to listening, learning and changing," according to Rio Tinto's release.