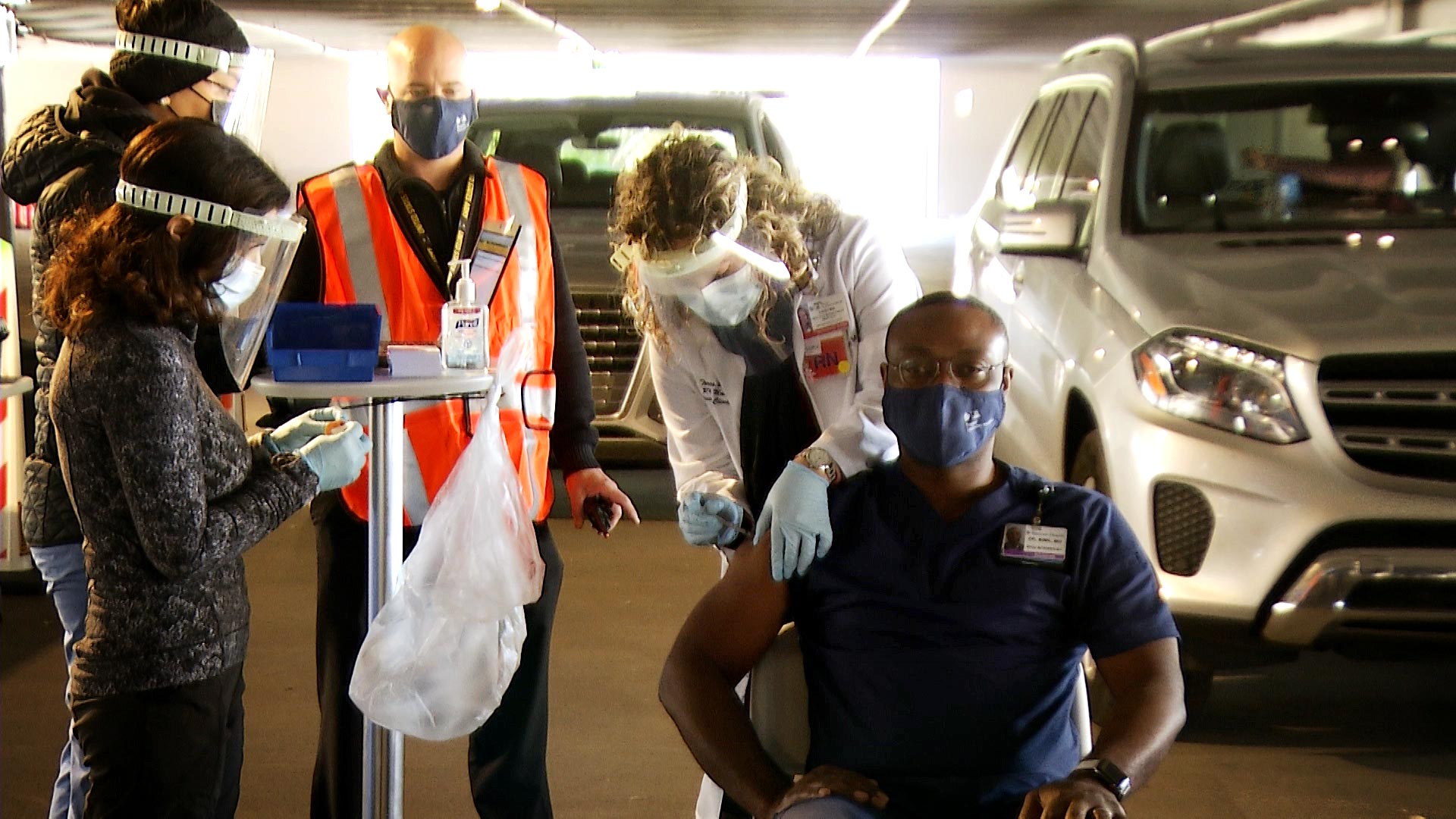 Dr. Christian Bime, medical director of the ICU at Banner - UMC Tucson, receives a dose of the COVID-19 vaccine on Dec. 17, 2020.
Tony DiRusso/AZPM Staff
The University of Arizona will start giving vaccines on Jan. 22, according to university officials.
The university will be the primary site in Pima County for K-12 teachers and staff, Pima Community College employees, and UA employees to get their vaccines.
"All the employees at the University of Arizona are going to be included in that 1B category and we very much look forward to getting as many people vaccinated as fast as we possibly can," said Robert Robbins, University of Arizona President.
The county expects to move to Phase 1B for vaccinations in the coming days.

Pima County officials said they expect to open six vaccination sites across the county.
The university and Pima County are still working out the final details on registration and logistics.