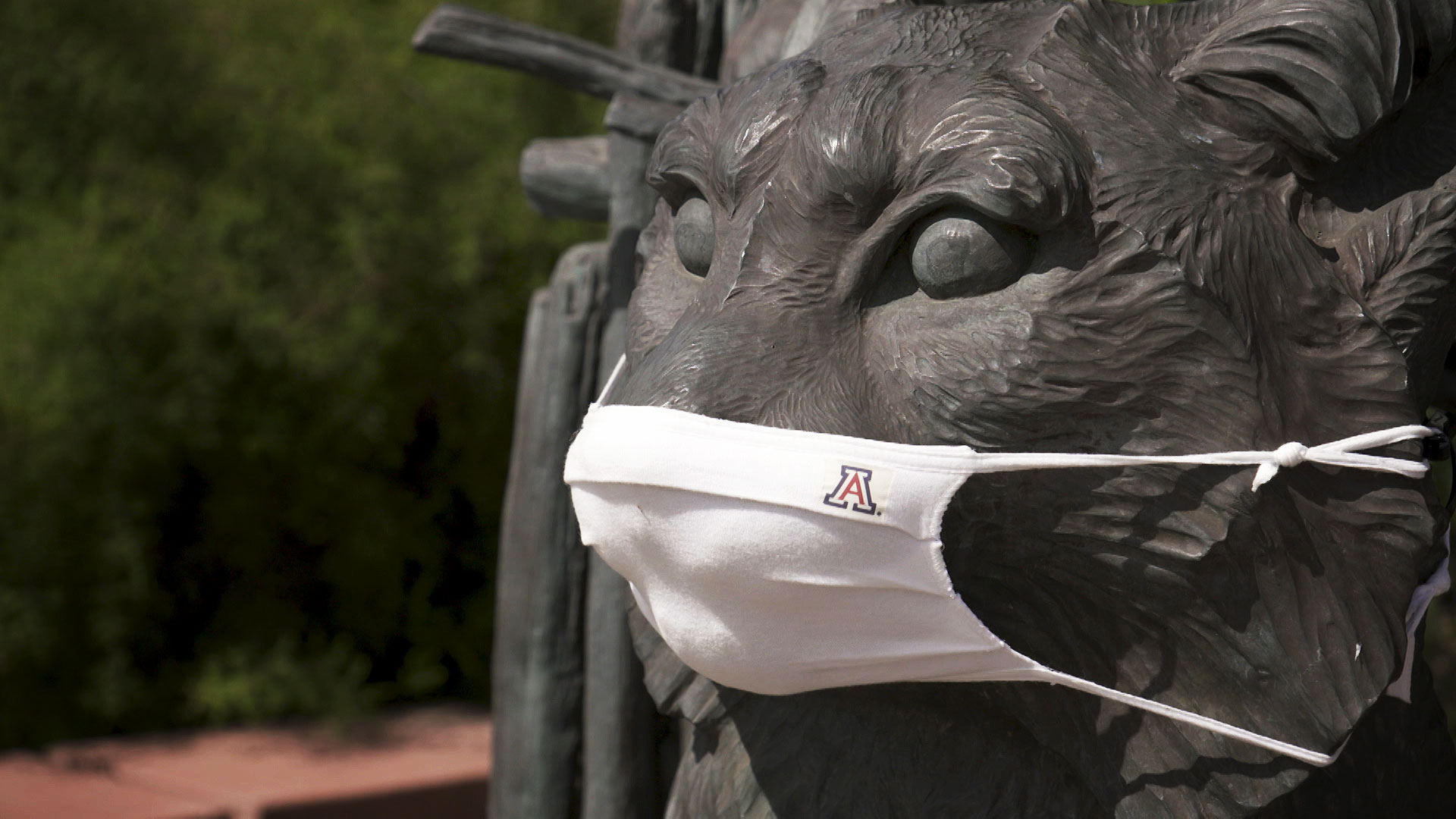 A wildcat statue at the University of Arizona sports a custom mask. July 2020.
AZPM Staff
The University of Arizona and Pima County asked students, last week, to abide by a 14-day shelter in place request. On the first weekend of the request, not all students complied.
"I think it was Thursday night or Friday, a large party with over 300 attendees was discovered and dispersed," said University of Arizona President Robert Robbins.
In addition to that party, the universities community action or CART team responded to more than a dozen other parties.
"The CART team responded to 17 properties last Thursday, Friday, and Saturday nights. Issuing ten red tags, 19 citations and initiating 25 code of conduct violations with the Dean of Students office," said Robbins.
Last week was a bad one for the university when it came to cases of COVID-19. Nearly 900 students tested positive and the isolation dorm neared capacity.
"We were getting close to our 400," said Robbins.
The isolation dorm had 417 beds but now the number available is being expanded. By the end of the week, it should reach 600, according to university officials.
The good news, according to Robbins, is that over the weekend no students had to be put in the isolation dorm and more than 100 were released bringing the population to 324 as of Monday.
If the university runs out of isolation space on campus it has deals with local hotels to quarantine students.
Robbins had a COVID scare of his own last week. During Monday's briefing he revealed he had dinner with two students last week, one of whom later in the week tested positive.