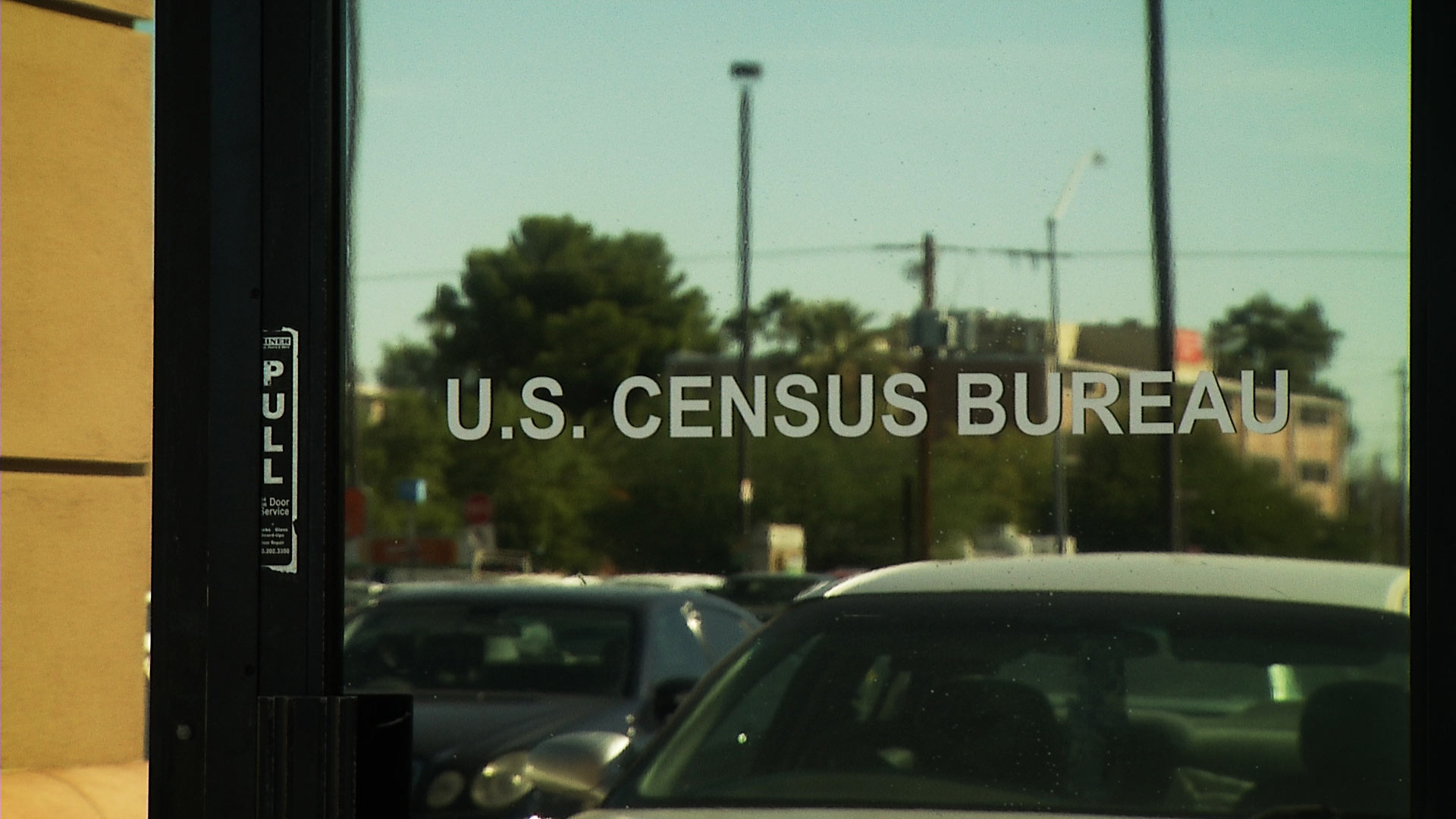 The entrance to the U.S. Census Bureau's office in Tucson.
Jeff Landers/AZPM Staff
The 2020 census ends in just one month, and field workers are still searching for the 26% of Arizona households that haven't filled out their form.
When it comes to which states have counted the most residents so far, Arizona is near the bottom of the list. Seventy-four percent of Arizonans have been counted, which puts the state ahead only of Alabama, Georgia and New Mexico.
The Census Bureau started its door-to-door operations last month to follow up with households that didn't self-respond. The follow-up was delayed three months by the coronavirus pandemic, but still has to wrap up by the end of September. In Southern Arizona, that door-to-door effort is about 35% complete, according to local census officials.
Inadequate follow-up threatens to leave thousands of the state's residents uncounted, which could have severe consequences for federal funding and political representation.
The results will guide over $700 million in federal funding for social services, transportation projects and more. They'll also determine the size of legislative and congressional districts when they're redrawn next year.
Rural areas, tribal communities, and areas with higher Latino and Black populations have lower self-response rates. Areas that are more white and more urban have higher self-response rates.
So if you haven't completed the census yet, now's the time.