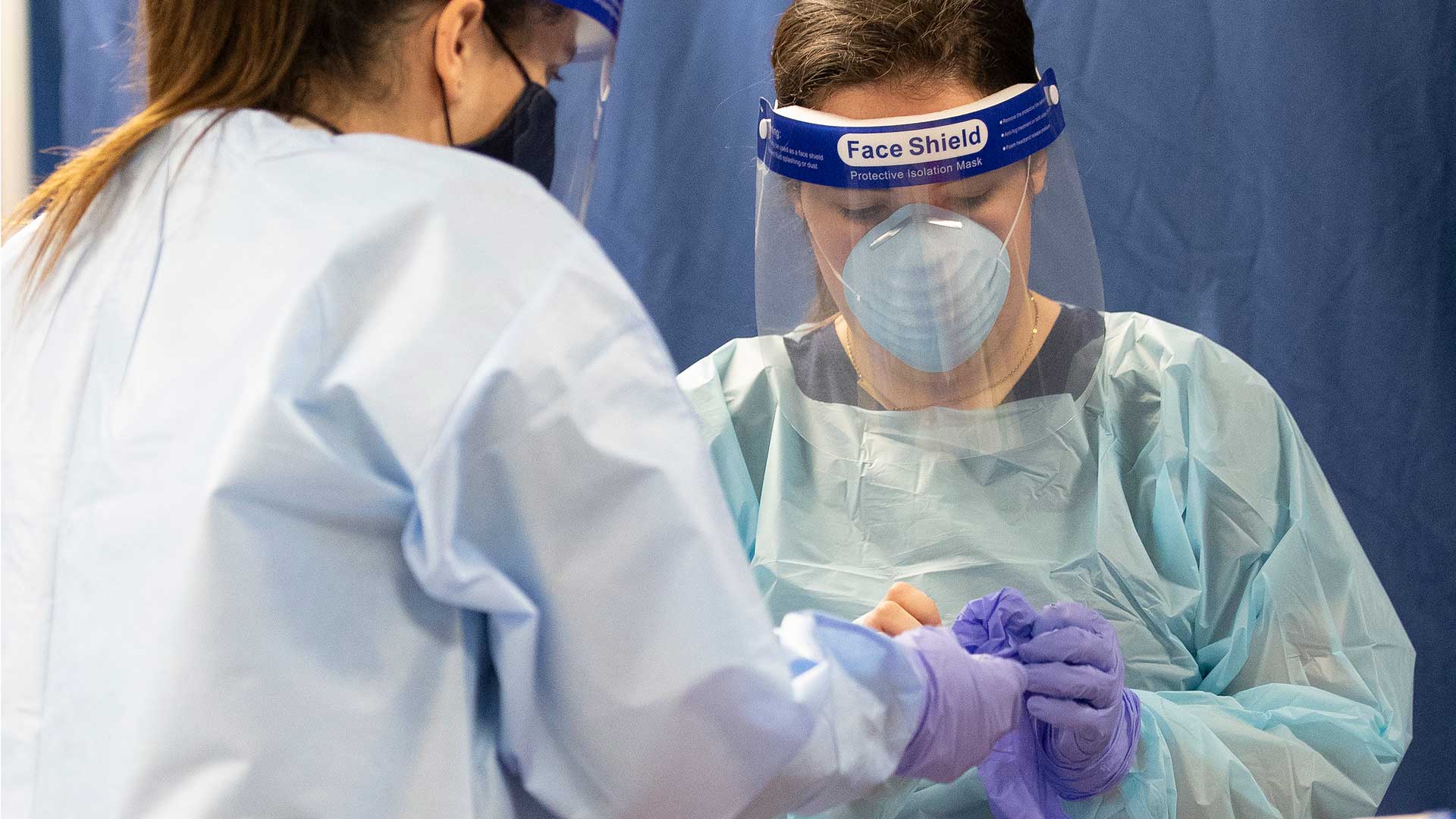 Pima County COVID-19 testing at the Kino Events Center, July 13.
Pima County/Flickr
Arizona gained widespread notoriety in early July for being ranked as the place with the highest rate of COVID-19 infections by population in the world. On July 13, its 7-day rolling average of new cases was 49.8 per 100,000 people. As of August 17, that figure had dropped to 12.9, moving far down the list behind many other states, according to the data compiled by Harvard Global Health Institute and others.
Pima County's total rate of per capita infections and deaths from the start of the pandemic is still lower than many other counties in the state. But in recent weeks, Pima County's 7-day rolling average infection rate has stayed around 22 cases per 100,000 people, higher than many other counties.
Pima County Health Director Theresa Cullen said that's partly because because Pima County continues to see high demand for testing, especially as the county continues its blitz of pop-up sites in underserved areas.
"Most of this is due to the fact that we still have a high level of active transmission in the community. We've made it easier for people to access testing and they're still accessing it," Cullen said. "But in addition to that, our [percent] positivity rate is still staying high--consistently over 10%."
Because of the lag in reporting of tests, Cullen said no one should look for trends until at least two weeks out. And while the county's weekly case counts are down from their peak from mid-June to mid-July, the data from the last several weeks through August 1 show more of a stabilizing, rather than a big drop, in cases.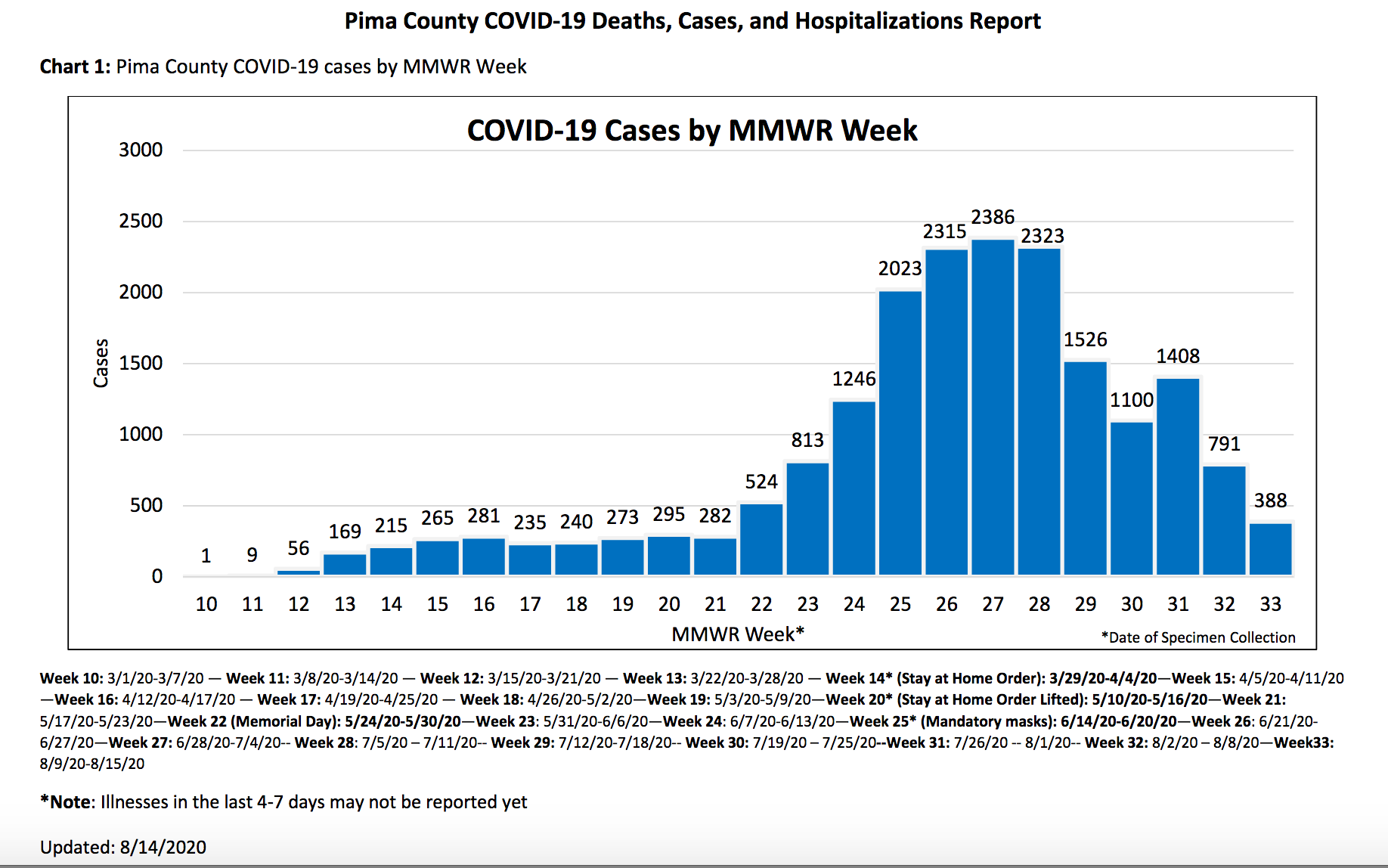 VIEW LARGER Data from the Pima County Health Department tracking coronavirus infections by week.

Courtesy Pima County.
However, Cullen said the stabilizing number of cases, paired with recent drops in hospitalization rates, could also be indication that the county's contact tracing efforts are starting to pay off.
"It may be that the sustained community transmission is now being identified in people that are not quite as ill because of the contact tracing," Cullen said.
"People should not assume that the fact that we're still finding all these cases is negative," she said. "Obviously it's still concerning, but if by increasing access to testing, increasing case investigation and contact tracing we are able to identify people that have the disease and ask them isolate and they're able to adhere to that isolation, we will have a more rapid decrease in the future."

Cullen said the more reliable, easy-to-understand data that can be made readily available to the community, the better our chances of helping curb the pandemic.
"We [Pima County] are in the process of reevaluating our data strategy in order to ensure that we are collecting and sharing data with the public in a way that increases their understanding and can help one, alleviate some of their concerns, but two, enable them to take the appropriate action," Cullen said.
She advised the public to continue taking all the necessary measures: wearing masks, practicing social distancing, and frequently and thoroughly washing hands, to continue to limit the spread of the disease.