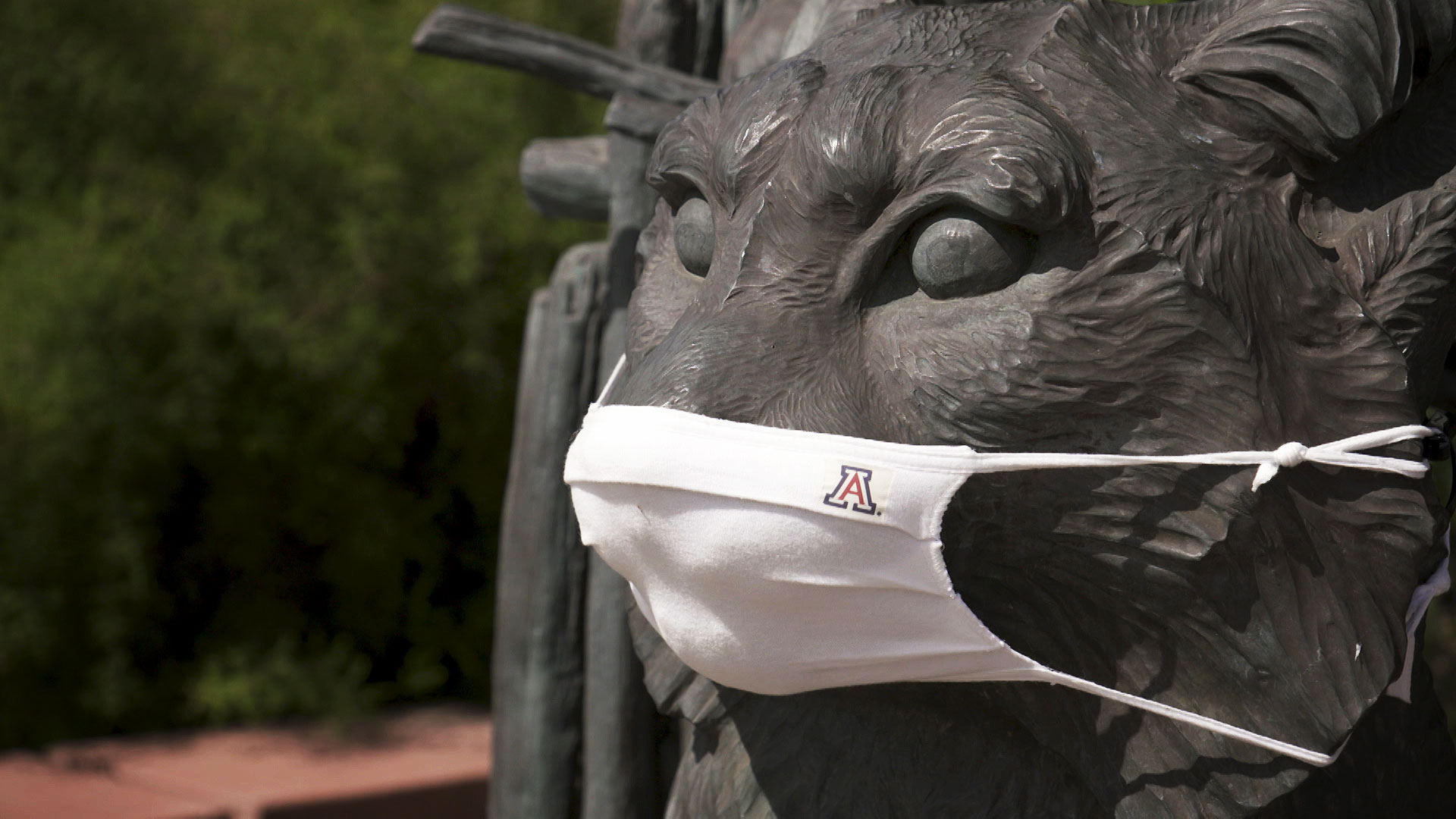 A wildcat statue at the University of Arizona sports a custom mask. July 2020.
AZPM Staff
University of Arizona president Robert Robbins says more than 1,200 UA students have been screened for the coronavirus and only one has tested positive. He gave that update during Thursday's briefing on the university's reentry plans.
Robbins says he hopes the result shows students are making good choices about their health. "Maybe these students have already had the virus or there they've been doing a great job of following the rules, and we hope they continue to follow the rules when they come back to our campus," he said.
The UA test results parallel those from Duke University in North Carolina, where more than 3,000 students were tested and only four showed positive results.
So far the UA has only tested students living off campus on a voluntary basis. Starting Friday, the university will begin mandatory testing for all students who plan to live in dorms on campus.
Robbins was also asked to comment on a letter he received from two U.S. senators over the university's purchase of a for-profit school with a history of controversy.

The two Democratic senators, Sherrod Brown of Ohio and Dick Durbin of Illinois, wrote to Robbins Wednesday with concerns that Ashford University's business practices could end up as a liability for Arizona taxpayers.

"I've already sent a letter back to Sens. Brown and Durbin, thanking them for their concern ... and I would just say we will provide high-quality ethical education to these students," Robbins said.
Ashford University has been investigated and sued for allegedly fraudulent and predatory practices. It will soon become the University of Arizona Global Campus, though much of its operations, such as marketing and financial affairs, will still be handled not by the UA, but by Ashford's parent company.