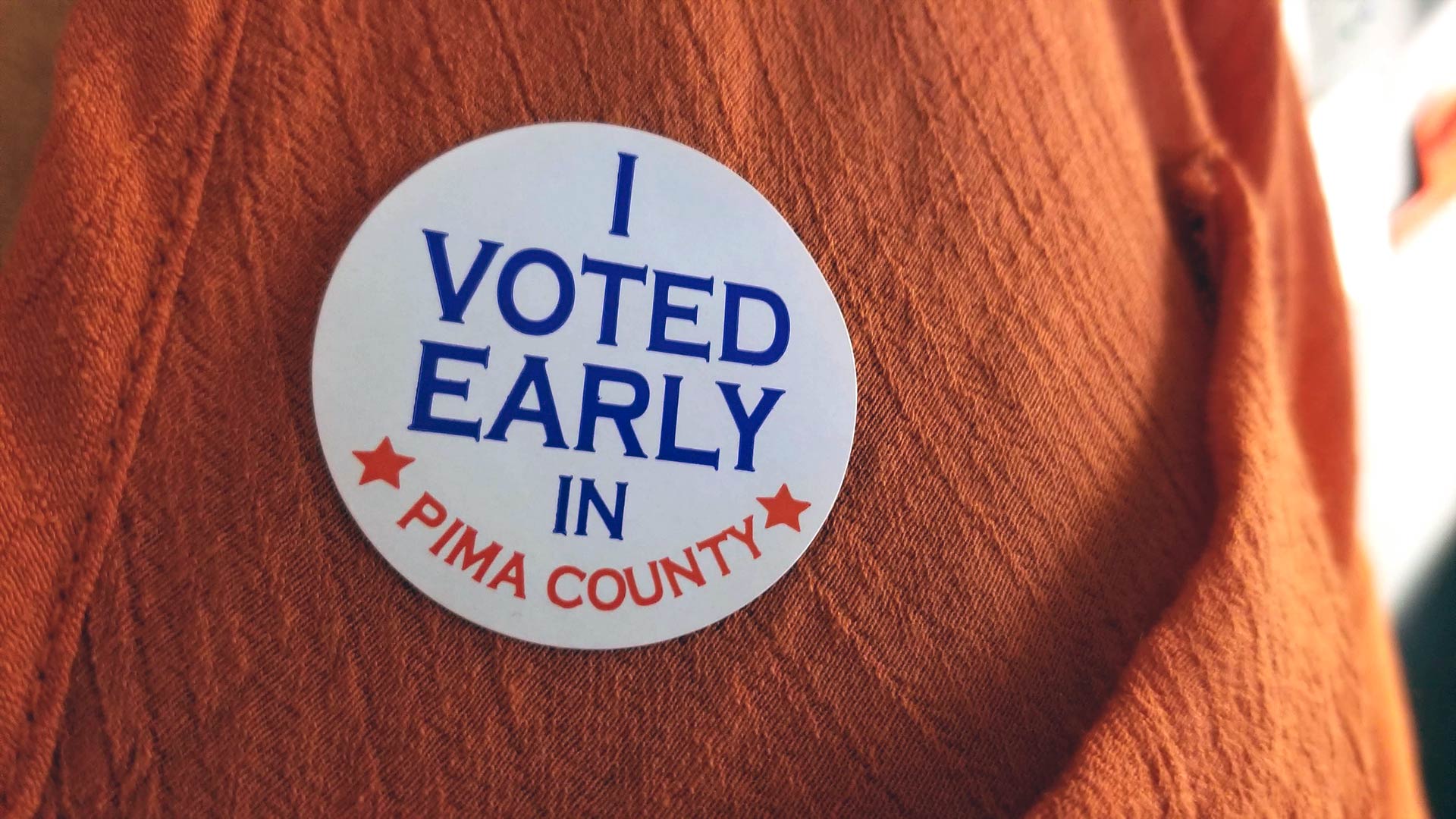 A voter displays their "I Voted Early in Pima County" sticker.
AZPM
Pima County voters who want to vote by mail must request their mail-in ballots no later than the close of business on Friday, July 24.
Voters can request the mail-in ballots by visiting the Pima County Recorder's website.
Early voting for the election begins Monday, July 27 and lasts through the end of the month. The county has set up early voting sites at more than a dozen locations in the area.
The Pima County Recorder's Office is advising people who vote by mail to put their ballots in the mail no later than Wednesday, July 29 to ensure that they are counted.
More than 100,000 early ballots have already been sent back to Pima County elections officials, according to the recorder's office.
Arizona law says all early ballots must be received, not post marked, by election officials by 7 p.m. on election day in order to be counted.