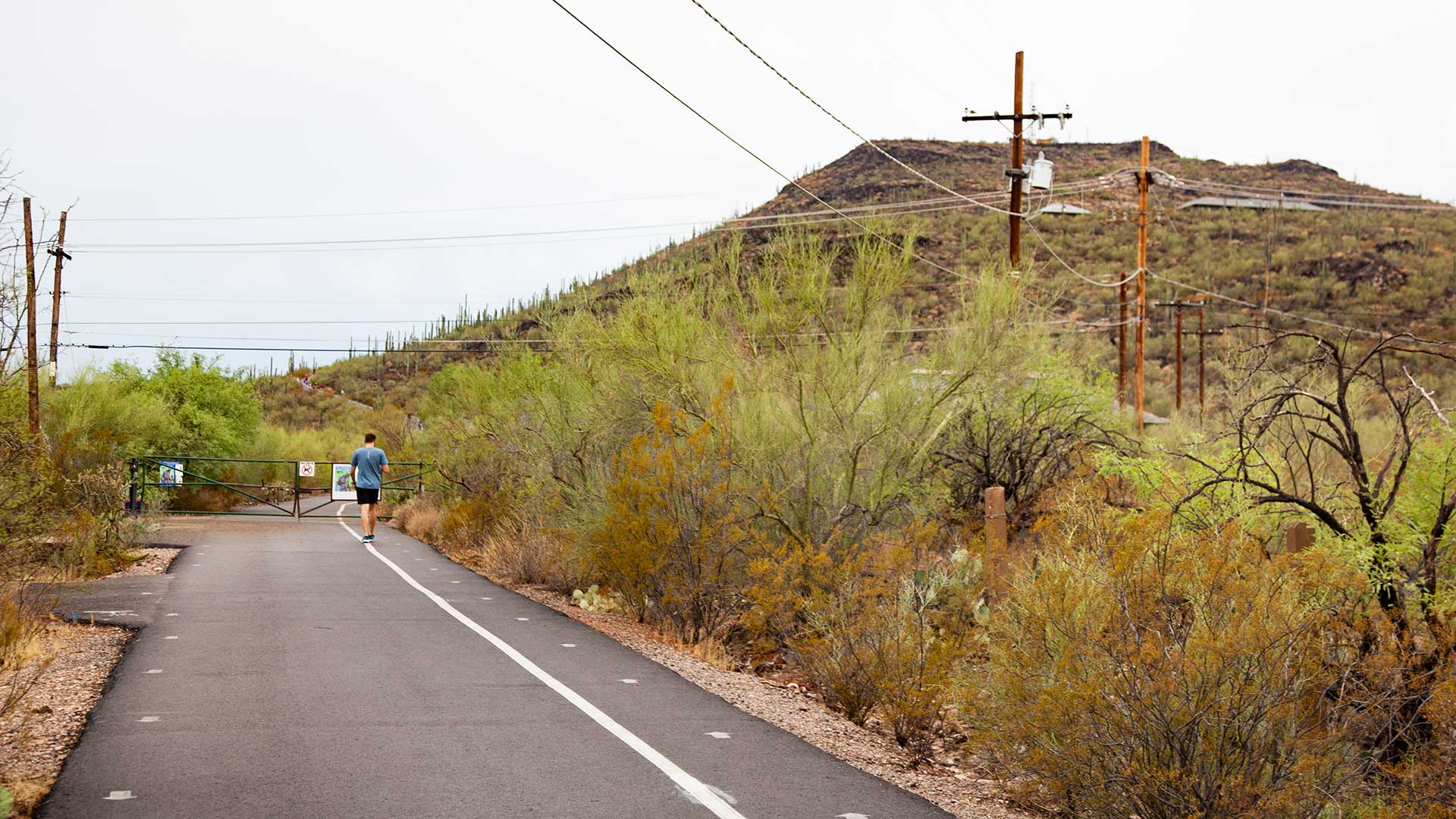 Tumamoc Hill may close if more of its visitors don't wear masks, the university said.
Nick O'Gara/AZPM
Tumamoc Hill may close down, if more walkers don't wear face coverings while exercising.
The University of Arizona will evaluate if it's safe to keep the popular 800-foot exercise location open over the next two weeks starting Friday, and it's doing that by counting how many exercisers wear masks.
According to a press release from the university, 30% to 40% of people follow the mandatory face covering policy on the hill to help stop the spread of COVID-19.
"We need to see that doubled, if not more," said Ben Wilder, the director of the desert laboratory on Tumamoc Hill, about what needs to happen to keep Tumamoc open to the public. "What that means is if you're walking Tumamoc Hill, wear a mask, keeping it above your nose and mouth the whole time."
He said 750 to 1,000 people walk the hill each day, which is on par with past years, and many come out when it's cooler outside. This makes it harder for everyone to keep a 6-foot buffer from their neighbor on the narrow path.
The university decided to close Tumamoc Hill to the public from mid-March to late May in an effort to dissuade people from gathering there during the start of the pandemic in Arizona. Wilder said it worked and 95% of people stay away, but Wilder is looking to avoid another closure.
"Let's do this right. Let's be a model of how we can live in coronavirus times, and we still enjoy the beauty of nature and the beauty of Tumamoc Hill but in a way that's healthy for our community," Wilder said.