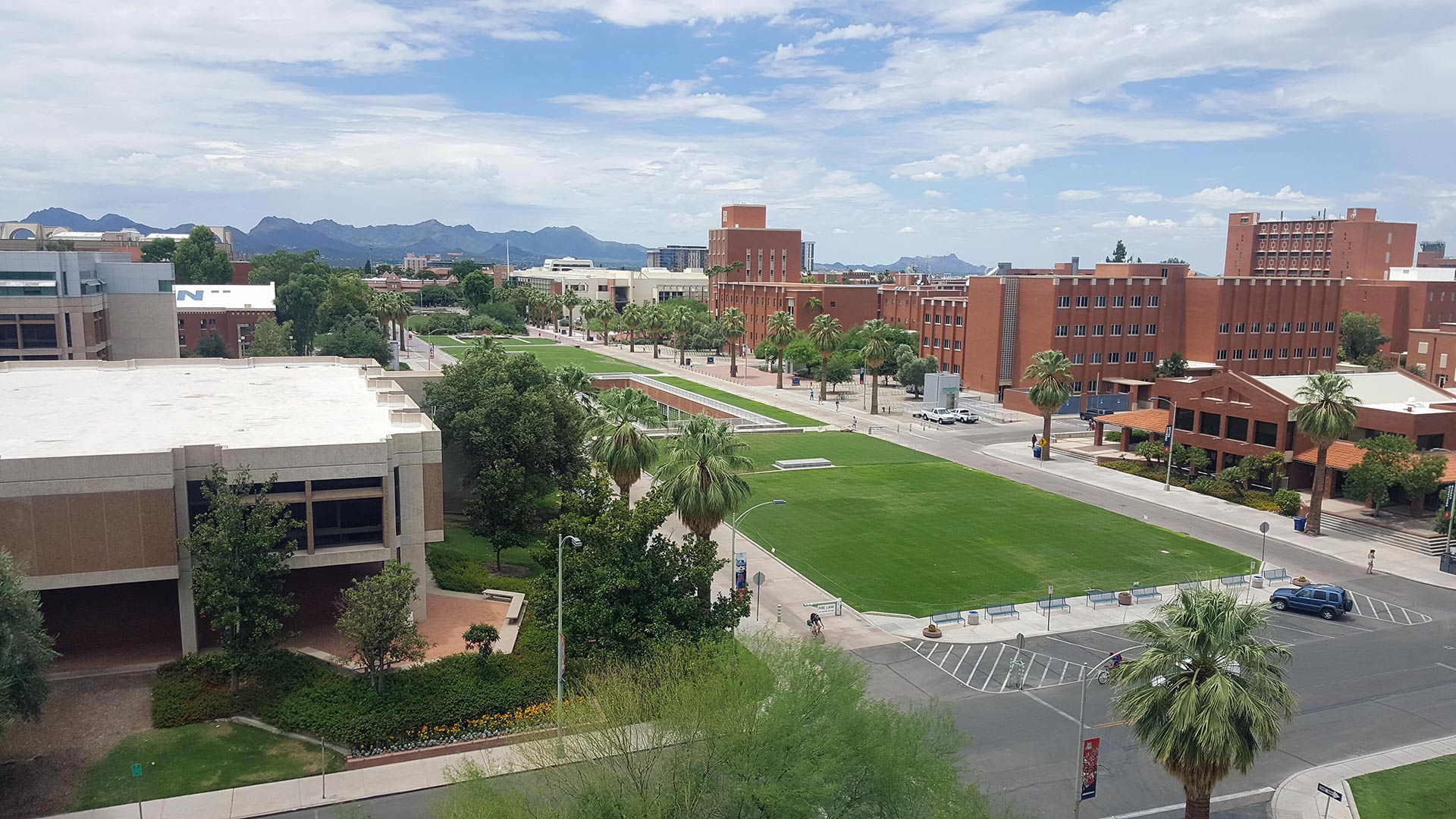 The University of Arizona campus.
AZPM
A controversial directive that would have barred foreign students including those from the University of Arizona from attending online courses in the U.S. has been repealed.
Last week Immigrations and Customs Enforcement (ICE) said international students would not be allowed to enter or stay in the country unless they attended in-person classes. Several universities and colleges had already laid out plans to remain fully online for the fall semester in the wake of the coronavirus pandemic.
The policy was met with a series of legal challenges from institutions across the country, including the University of Arizona. All three of the state's public universities joined onto a group suit this week.
But the fight came to an end Monday, when a Massachusetts District Court announced the Trump administration has agreed to walk the policy back ahead of the first hearing against it.
In a statement, UA President Robert Robbins said the the university was happy with the decision.
"We are pleased that the Trump administration rescinded this guidance and that international students will not have to choose between their education and their health and safety," the statement read. "This change appropriately recognizes our international students for their perseverance and determination to complete their degree plans. We are very pleased to welcome international students back to the University of Arizona, and we are committed to ensuring they are treated equitably."
Jeremy Fiel, an assistant professor of sociology at the UA, says the policy was the latest in a long line of hurdles for international students.
"International students have been sort of tortured over the last few years," he said. "There have been constant threats about bans or restrictions on certain types of visas, and once the pandemic hit if they leave the country they aren't sure if they'll be able to come back."
Fiel and other UA instructors have been outspoken about their opposition to the policy since it was first rolled out by ICE last week. Fiel said it's a relief to see it's been repealed, but many students still wonder whether a different policy will appear in its wake. Others wonder whether they'll be allowed to work in the U.S. after they graduate or obtain visas to stay in the U.S. at all.
"This policy seems like it was uniformly bad, I haven't heard of a single constituency that would have benefitted from this," he said. "We have relationships with these students and could not do our jobs without them."
Robbins had echoed that sentiment earlier this week in a statement describing the vital role played international students at the university.
"Many of our 3,700 international graduate and undergraduate students stayed in this country during the pandemic to make sure their education was not interrupted by visa issue," the statement read. "We see this as a sign of their determination and commitment to earning an education in the United States from a top research university, and this guidance unnecessarily puts our international students at risk."