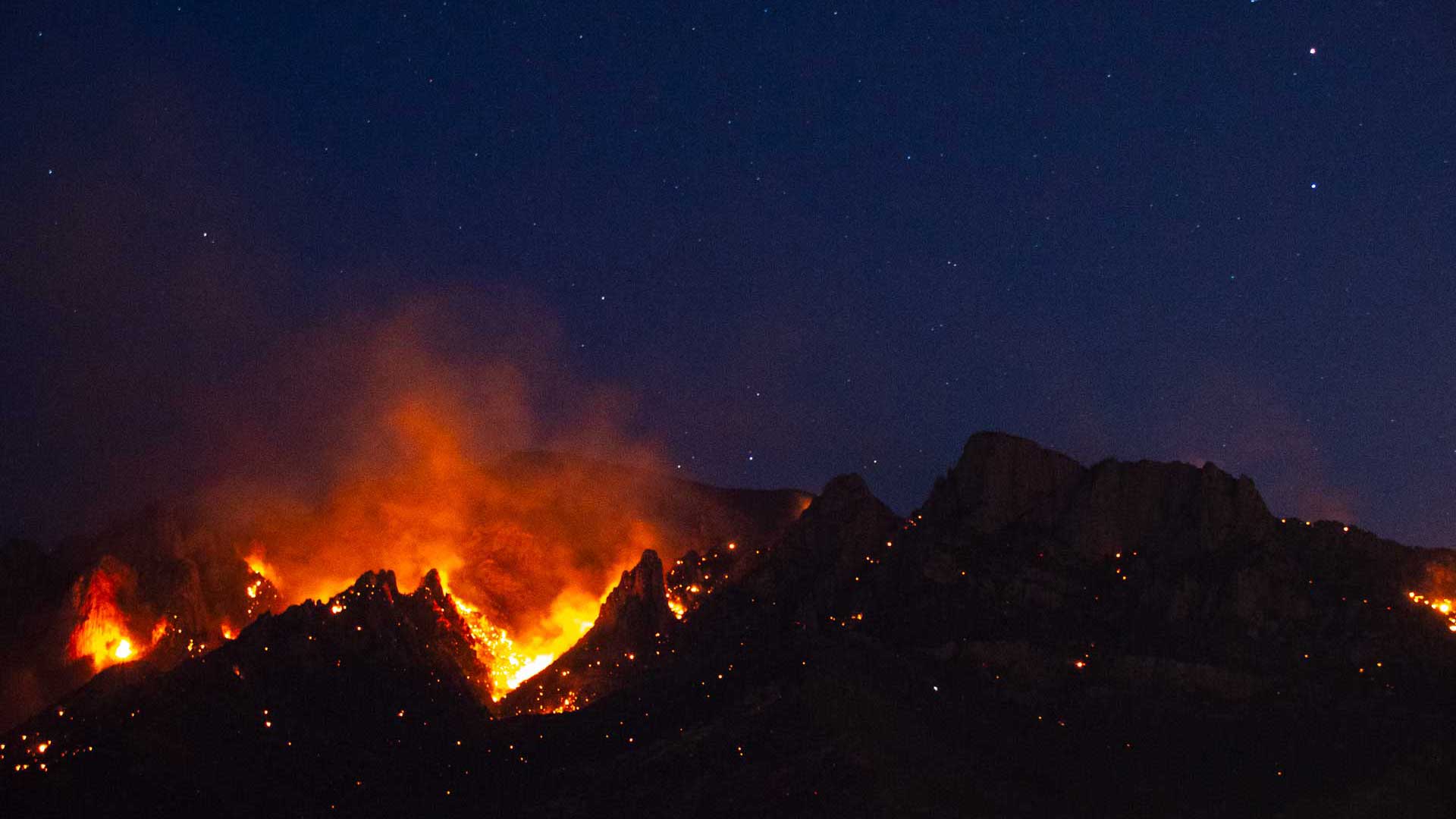 The Bighorn Fire burns on Sunday, June 7, 2020 near Oro Valley, Arizona.
Christopher Conover/AZPM
This story may be updated.
A fire that started in the Pusch Ridge Wilderness Friday grew over the weekend, coming within a mile of some communities in the Tucson area.
The Southwest Coordination Center, which oversees wildland fires in Arizona, New Mexico and West Texas ordered a Type 1 fire team to take over the Bighorn Fire burning near Oro Valley.
A Type 1 team involves multiple agencies and reserved for large, complicated fires.
As of Sunday evening, a government website said the fire had grown to 1,700 acres, though media reports suggested it had grown past 2,000 acres by Monday morning. Though the fire grew on Sunday, there was no growth in the southwest sector of the fire near communities like La Reserve.
On Saturday, the fire came within a mile of some Oro Valley communities on the east side of Oracle Road.
The fire, which was caused by lightning on Friday, led to the the closure of Catalina State Park and a number of hiking trails, including Finger Rock, Pima Canyon, and Linda Vista.
The same storm that started the Bighorn Fire also started the Tortolita Fire in Marana. As of Sunday evening, fire managers with the Arizona Department of Forestry and Fire Management estimated that fire had burned 3,500 acres. It was threatening no structures.