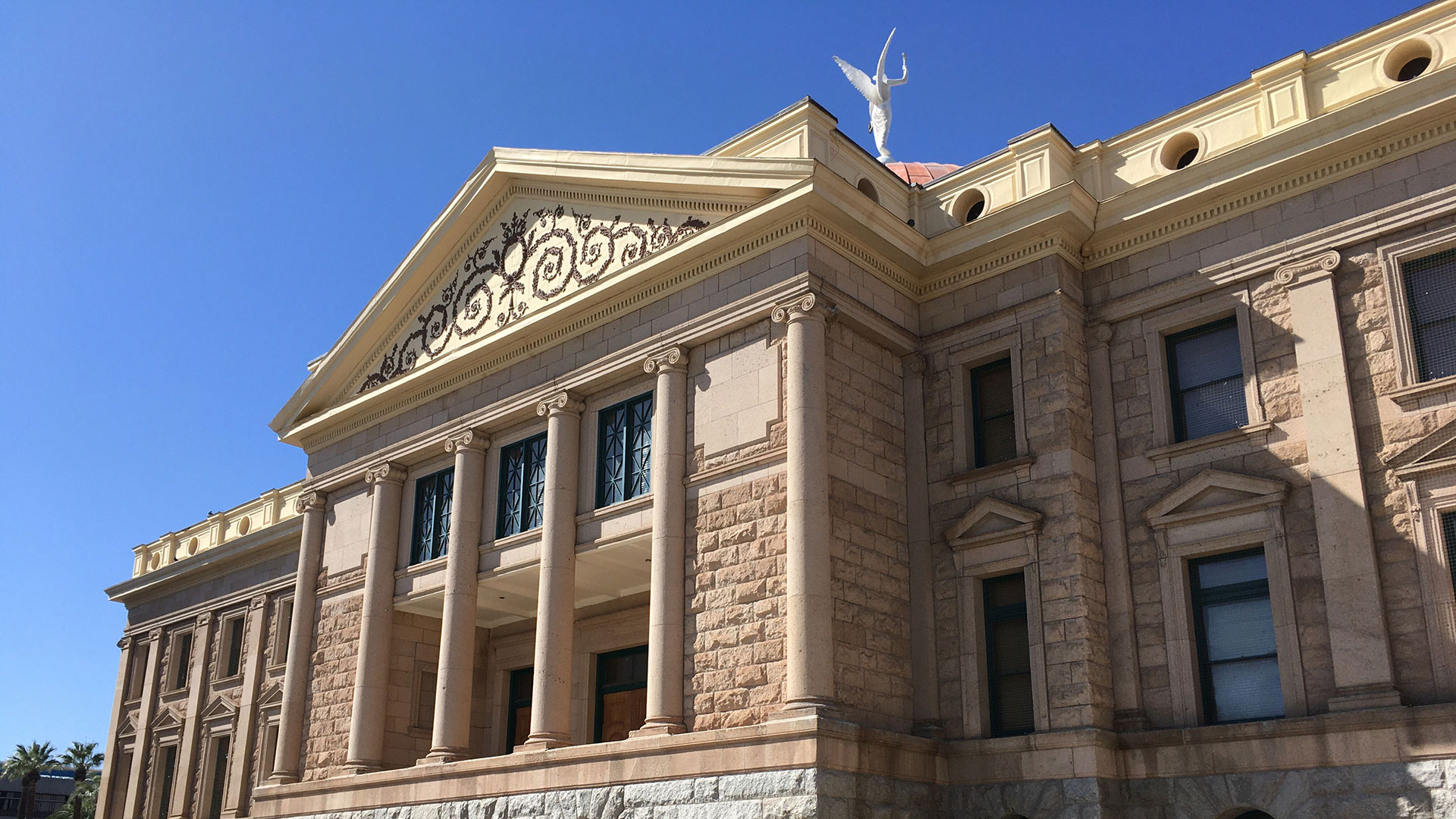 The Arizona state Capitol on March 3, 2020.
Ariana Brocious/AZPM
State lawmakers planned to return to the Capitol on Friday to officially end the 2020 legislative session, but Thursday night the House Speaker announced his chamber was not heading back to the Capitol. The Legislature went into recess in March due to the coronavirus pandemic.
House Speaker Rusty Bowers issued a statement saying Republican House members wanted to continue to pass bills. The Senate still plans to adjourn on Friday.
The legislative recess in March put hundreds of bills on hold. Those proposals will die when with the adjournment. Last month, legislative leaders announced they would return to end the session, but rank-and-file Republicans pushed back, saying they wanted to return to hear the remaining bills.
Friday's session is scheduled to only deal with adjournment and not any bills.
"We understand it is going to be "wrap the gavel and get out." Part of the deal made with the majority party is the governor agreed to call a special session," said Sen. David Bradley, D-Tucson, Senate minority leader.
That special session, which could happen before the end of May, will cover issues brought to the front by the pandemic.
A second special session is expected later to deal with a predicted budget shortfall caused by the economic slowdown tied to COVID-19. That session likely won't happen until later in the summer.
"Because at this point, we don't know what the federal interventions are going to be. There is talk of offsetting state's liabilities to some extent, and if that happens it will, obviously, make a huge difference on our budget issues," said Bradley.
Budget analysts said the economic slowdown could cause as much as a $1 billion budget shortfall for Arizona.
The state will not start to see the tax collection effects until June when the first sales tax returns for April are filed.
---
Eds.: This article was updated May 7, 10:10 p.m., to reflect a development in the story.