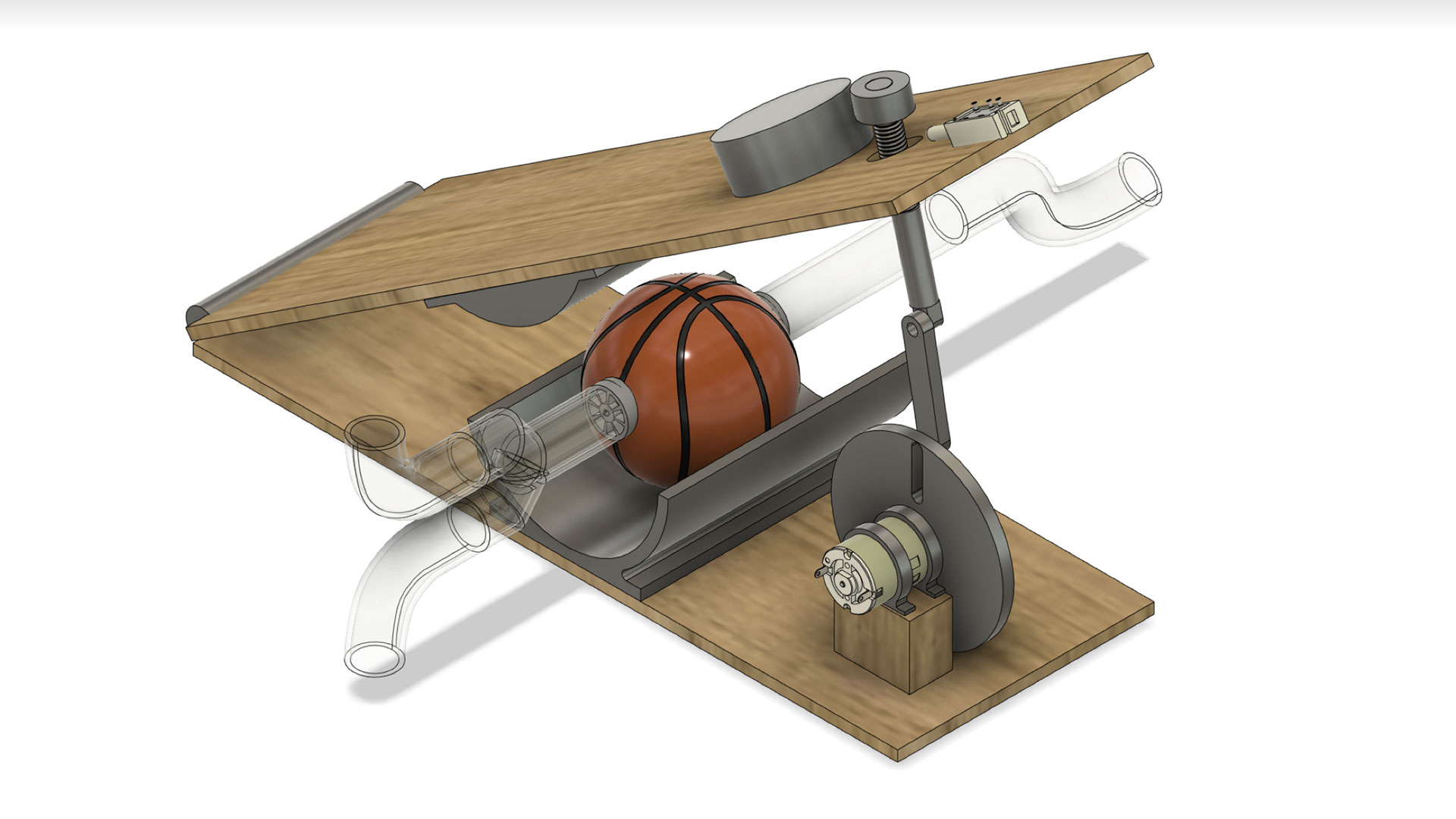 A ventilator prototype designed by Dr. Slepian's team at the University of Arizona.
Courtesy photo
Win Burleson has lately been spending most of his weekend waking hours on ventilator designs. He's associate director of the University of Arizona School of Information. He's also an inventor.
"I called up a colleague, he had an air compressor in his garage, so he broke open a couple Ziplock bags and some duct tape and was able to seal up and inflate and deflate a Ziplock bag with the air compressor and a book on top," said Burleson, describing one iteration.

Burleson isn't a medical doctor, so this latest invention has required a bit of a learning curve.
"You don't even know at the beginning what a ventilator is or what its core components are," he said, "and so you're beginning to be able to understand these pieces and you're doing it on a very tight time frame in a global pandemic."
Because of the shortage of health care supplies due to COVID-19, it can be difficult to get specialized parts quickly, so Burleson is trying to figure out a way to build a ventilator using only readily available items. He's not the only one.
"It's sort of like back in high school in the science fair where we're cooking up all kinds of instant solutions," said Dr. Marvin Slepian, professor and director of the Arizona Center for Accelerated Biomedical Innovation. He's also working on ventilator designs.
"The difference is rather than being a high school student I'm now a regents professor with a network that can make these things happen. And I'm bringing that network to bear to make real products that can be used very quickly," Slepian said.
He explained that a "ventilator" can mean more than one thing.
"The most modern ventilators have six or seven different modes of operation with all kinds of computerization. Those are like a Tesla, we don't necessarily only need those [for coronavirus patients]," Slepian said. "We need a simple Chevy, or we need an old Model T. We need simple systems for many of these patients."
One of his ventilators involves a bottle of water, a drill, and a foot pump. Another includes a basketball and a 3D-printed piston.
"We designed three ventilators that can be built for under $300," said Slepian, explaining those would be used for less serious cases. "We have a spectrum of patients, and for the most sick, they would have the most advanced type of ventilators."
Slepian said the UA is part of a global effort to design and build prototypes of these ventilators, including MIT and companies like Dyson. Some designs would be manufactured while others could be made on-site by medical professionals.
UA Senior Vice President for Research and Innovation Betsy Cantwell helped create a new research group for COVID-19 related projects.
"We had a lot of faculty members, many of whom have experience in pandemics, saying we want to work on this, we need to get together," Cantwell said.
That group has grown to include 100 faculty members across disciplines including law, business, engineering and medicine, all focused on a couple big questions:
"How can we move things forward faster? How can we help now?" Cantwell said.
Members of the group are working on 3D printing personal protective equipment (PPE), studying hoarding behavior, and training firefighters to protect themselves from COVID-19, among other projects.
"People do research to have impact. We come to our disciplines to solve problems, that's why we like research," Cantwell said. "It's what we have trained for, so we were kind of made for this."
"What's been particularly exciting here is the breaking down of the silos and barriers between the different sectors," said Burleson, "between commercial and academic and DIY, between medical and mechanical and even federal. So you see this environment that is catalyzing a tremendous amount of innovation."
He hopes to have a ventilator prototype ready to deploy in the next few weeks, to fill the supply gap before major manufacturers can produce fully featured ones.