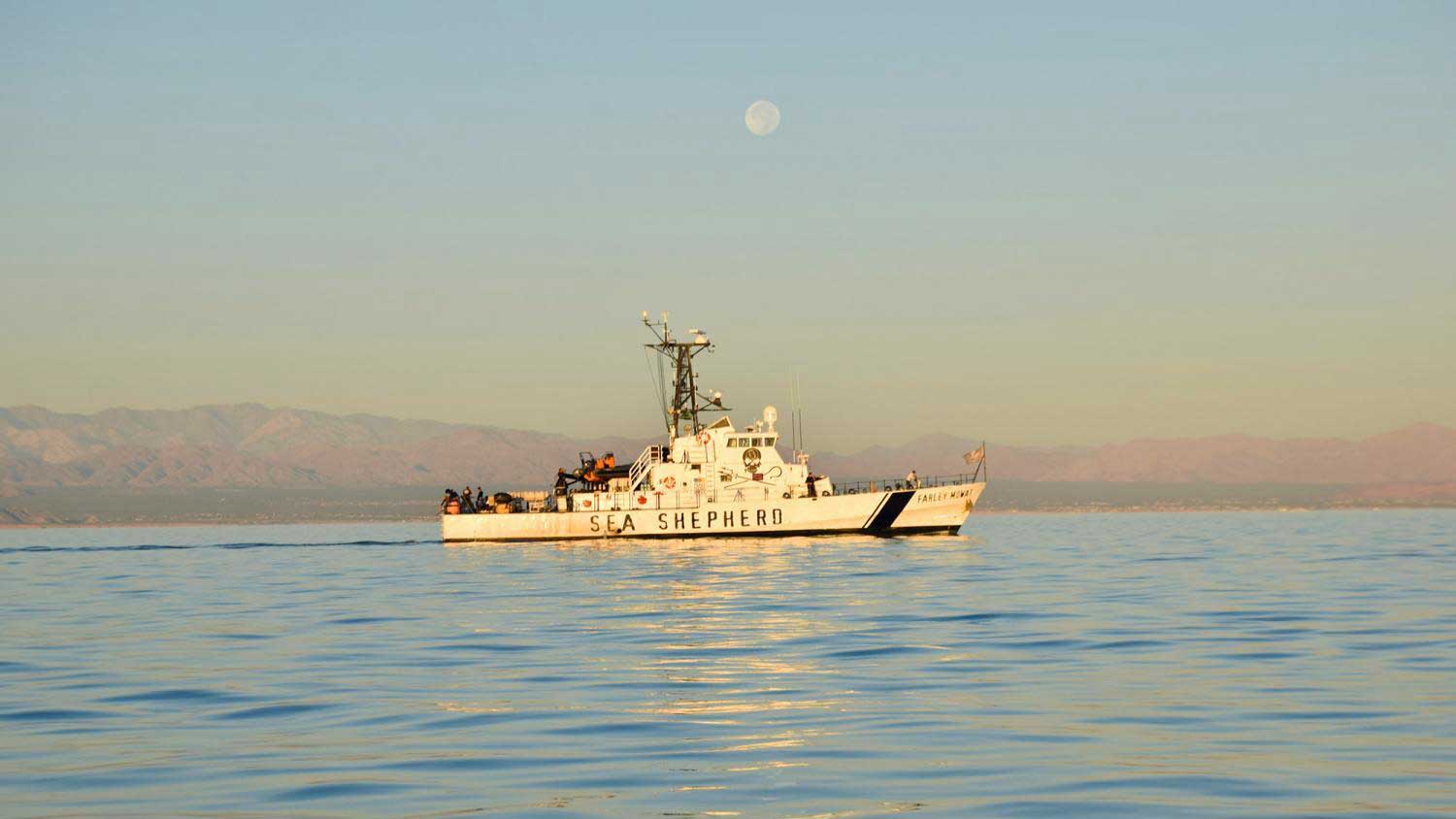 VIEW LARGER Sea Shepherd Conservation Society's patrol ship M/V Farley Mowat in the Sea of Cortez in September 2019.

Kendal Blust/Fronteras Desk
Due to the coronavirus pandemic, the Sea Shepherd Conservation Society is suspending its operations to protect the world's most critically endangered marine mammal, a porpoise that lives in the Upper Gulf of California.
Two Sea Shepherd ships usually patrol the refuge off the coast of San Felipe, in Baja, Mexico, where the porpoises, called vaquitas, are known to live. Both ships are now docked, and the crews are being sent home because of the COVID-19 pandemic.
"We cannot allow the coronavirus to go to the boat because that will affect all the crew," said JP Geoffroy, who leads the Sea Shepherd campaign, called Operation Milagro.
Geoffroy said it was the right decision to take for the health and safety of crews, but he fears what it means for the remaining vaquita population.
Scientists estimate that 12 vaquitas exist today.
"We are all worried that this can affect the vaquita population because we know that the poachers are not going to stop because of the coronavirus," he said.
Without Sea Shepherd patrolling for poachers, enforcement of a ban on fishing in the vaquita refuge now falls to the Mexican Navy.
Geoffroy said he knows this is a temporary situation
"We're going to be back there as soon as we can. As soon as it's safe for the crew, we're going to be there."