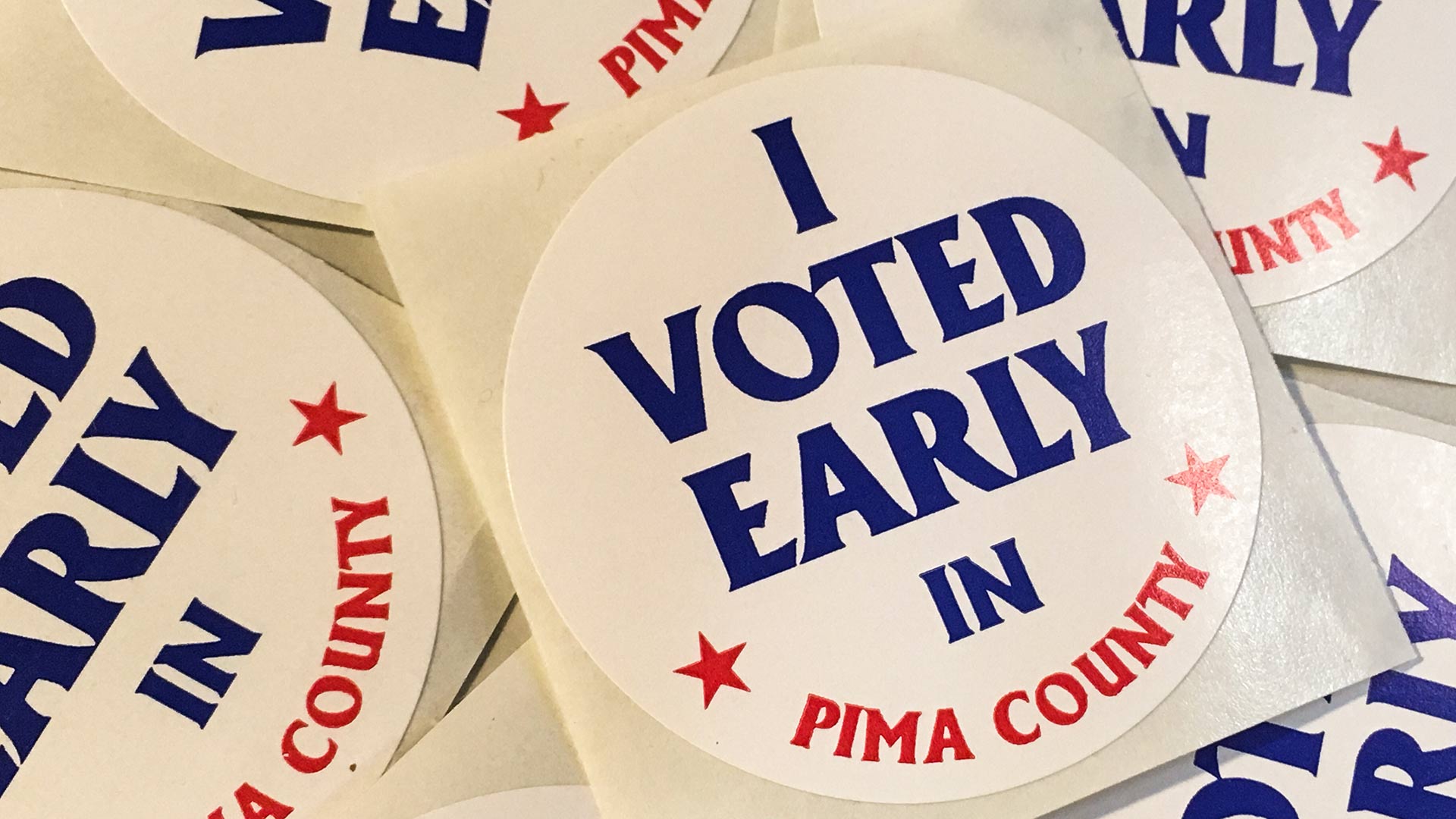 Early-ballot stickers for voters in Pima County.
AZPM
The Arizona Citizens Clean Elections Commission is moving its legislative debates to the internet this year due to COVID-19.
The debates will be live streamed on the commission's YouTube page, but people will still be able to ask the candidates questions in real time.
"There will be an email and a phone number to contact a live person to have your question passed to the moderator just as we pass out note cards at our in person debates," said Tom Collins, Clean Elections Commission executive director
The debates will also be archived on the Clean Elections Commission website.
Collins said moving the debates online made a lot of sense.
"This seemed to be the most convenient way to fit this into a format people are becoming familiar with, provide an opportunity for folks to still ask questions and we hope, perhaps, reach more folks who might log on to watch that might not watch otherwise," Collins said.
The legislative debates begin in May. That allows the commission to host debates for most districts before the August 4 primary.