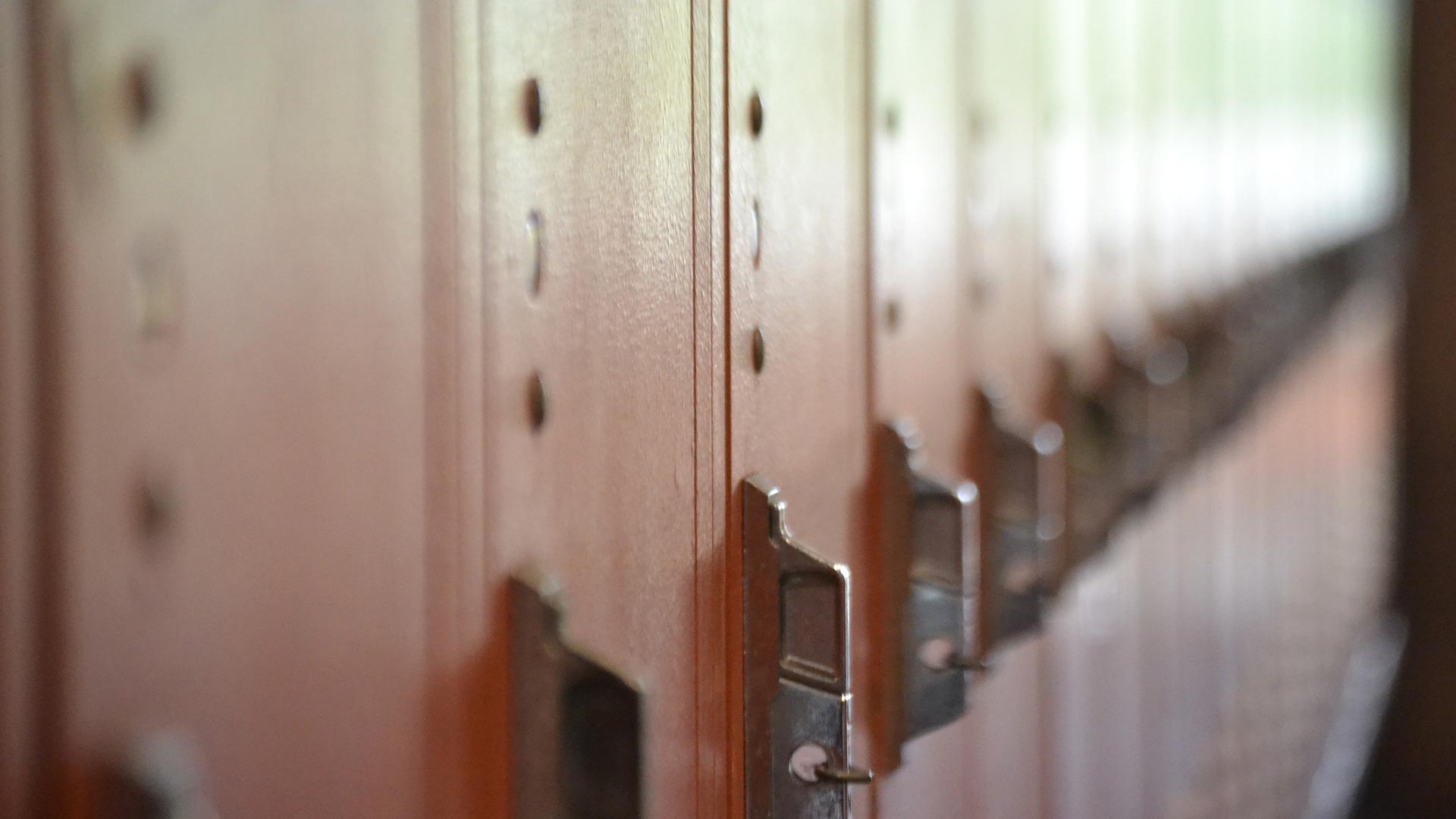 Select regional coverage of the COVID-19 outbreak as of early afternoon, March 30. For more coverage, visit our resource page. This story may be updated.
---
UPDATE: Ducey issues stay-at-home-order
AZPM, March 30
Gov. Doug Ducey issued a stay-at-home order Monday, set to take effect Tuesday at 5 p.m.
Ducey issued the order after Arizona Department of Health Services Director Cara Christ made the recommendation.
"Effective tomorrow at close of business, Arizonans are directed to limit their time away from home except to conduct or participate in essential activities or essential services," Ducey said.
Arizona mayors, including Tucson's Regina Romero, are critical of the order because it does not change what are classified as "essential" businesses, but it does require that they maintain physical distancing of at least six feet.
Violating the order is a class 1 misdemeanor, though the order says people do not have to provide proof why they are out of their homes.
---
Arizona schools to stay closed
AZPM, March 30
Schools across Arizona will remain closed through the end of the 2019-20 school year in an effort to control the spread of COVID-19.
Gov. Doug Ducey and Superintendent of Public Instruction Kathy Hoffman made the announcement Monday morning in a joint statement.
"Today's announcement is intended to give parents and educators as much certainty as possible so they can plan and make decisions," the statement said. "Our number one priority will continue to be health and safety, and we will continue to work closely with public health officials to make the best decisions for kids, families, and our school communities."
---
Tips for navigating coronavirus anxiety
AZPM, March 30
Over the past few weeks, business as usual came to a grinding halt in Tucson because of COVID-19. Collectively, Tucsonans are living with the uncertainty of when life will return to normal, if it all. Most are at home, isolated, and trying to find ways to cope. A psychologist at the University of Arizona says under such stress, people need to be careful not to burn themselves out.
Learn more here
---
Petitions call for shelter-in-place order
AZPM, March 30
People across Arizona are increasingly turning to the internet to urge Gov. Doug Ducey to take stronger measures in response to the coronavirus outbreak.
Through petitions and their own social media platforms, Arizonans are tagging the governor and asking that he issue a shelter-in-place order for the entire state.
Learn more here.
*UPDATE: Gov. Ducey on Monday issued a stay-at-home order.
---
Target for increased hospital bed capacity
AZPM, March 30
As the number of coronavirus cases increased last week, Gov. Doug Ducey ordered hospitals to increase their beds by 50% by the end of April. Hospitals say that is a tall order, but they can do it.
"You might be able to push out and create more intensive care units to, say, a medical surgical floor, and you can put beds in areas that typically haven't had patient care before," said Ann-Marie Alameddin, president of the Arizona Hospital Association.
Alameddin said hospitals are highly regulated, but a temporary relaxing of the regulations lets the hospitals expand their capacity if needed.
It is important to remember that all of the numbers regarding needed hospital beds are based on models and worst-case scenario. It should also be noted that the number of confirmed tests and deaths is rising every day in Arizona.
---
Businesses moving online
AZPM, March 30
The COVID-19 pandemic has forced many small companies to change their business model as cities embrace social distancing measures. Vanessa Barchfield spoke with Chellie Krajnak, owner of the Tucson-based painting studio Creative Juice, about how she's responding to the new normal. A transcript of their conversation follows.
To hear the interview click here.
---
University of Arizona to let med students graduate early
AP, March 30
PHOENIX (AP) — University of Arizona medical students who want to join the front lines of the fight against the coronavirus pandemic can ask to graduate early.
The University of Arizona College of Medicine – Phoenix announced it is offering eligible fourth-year students the chance to graduate before mid-May. Each student's request will have to be reviewed by a committee next week. But, students could potentially be at work in a clinical setting by mid-April.
College Dean Guy Reed says these are "extraordinary times" and the school is "in admiration of our students who wish to pursue this option." This year's graduating class is made up of around 90 students.
---
Urgent question from small businesses: When will aid arrive?
AP, March 30
NEW YORK (AP) — When will the money arrive? That's the urgent question for small business owners who have been devastated by the coronavirus outbreak. They're awaiting help from the $2 trillion rescue package signed into law Friday.
But with bills fast coming due, no end to business closings and an economy that's all but shut down, owners are worried about survival. Millions of owners face April 1 due dates for rent, mortgage, credit card and other payments. Some have been granted leniency from landlords and lenders. But even then, there are other business and personal bills that are owed. And employees — at least those who haven't been laid off — must be paid.
---
Leader of Arizona's response to the COVID-19 pandemic quits
AP, March 29
PHOENIX (AP) — A key figure leading Arizona's response to the coronavirus pandemic has resigned.
Wendy Smith-Reeve had been director of the Arizona Division of Emergency Management until her resignation was accepted by Gov. Doug Ducey on Saturday. Smith-Reeve says in her resignation letter that her role had been taken over by the governor's staff and other agencies and that the governor wasn't following the state emergency response plan.
Arizona health officials said Sunday that the state now has tallied at least 919 coronavirus cases and 17 deaths. Pima County officials reported its second coronavirus death in two days and sixth overall while the Tohono O'oldham Nation tribe near Tucson reported its first positive test.
---
Arizona governor signs stripped-down $11.8 billion budget
AP, March 28
PHOENIX — Arizona Gov. Doug Ducey has signed a stripped-down emergency state budget that contains $50 million in spending to help tenants, homeowners and small businesses weather the coronavirus crisis.
The $11.8 billion spending plan for the budget year that begins July 1 essentially contains no other new spending beyond required inflation adjustments and raises for teachers. It passed the state Senate last week and the House on Monday.
The $50 million of virus-related funding includes money to prevent evictions and foreclosures, provide homeless services, assist small businesses and pay for food bank operations. It also includes longer welfare payments and a waiver from work requirements.
---
Tribes say persistent efforts pay off in massive stimulus
AP, March 28
FLAGSTAFF, Ariz. (AP) — Tribes say their persistent efforts to be included in a massive stimulus bill to respond to the new coronavirus have paid off.
Tribes have been lobbying Congress to help address shortfalls in an already underfunded health care system that serves Native Americans. They secured $10 billion in the bill that President Donald Trump signed Friday. Most of it is set aside as a relief fund that will be distributed based on need.
More than $1 billion will go to the federal agency that provides primary health care for more than 2 million Native Americans. The Navajo Nation in the U.S. Southwest has been hardest hit by the virus with more than 90 confirmed cases.
---
Flagstaff mayor closes salons, says complaint unmerited
AP, March 28
GLENDALE — The mayor of Flagstaff says her decision to close nail salons and beauty parlors is not barred by the governor's order blocking cities from expanding his list of businesses that can't be shuttered to stop the spread of the new coronavirus.
Mayor Coral Evans said Friday that Gov. Doug Ducey's office has not provided a detailed list of "personal hygiene" businesses covered by his order issued Monday. Evans said her review of the order and state law showed she could order salons to close to save lives.
Republican Rep. Vince Leach has threatened to ask the attorney general to investigate the legality of Evans' order. The state on Saturday reported 15 deaths from the coronavirus.
---
Massive layoffs hit Arizona as virus staggers economy
AP, March 27
GLENDALE — Arizona is ramping up its unemployment insurance operations as the coronavirus staggers industries that are key to the state's economy.
The state agency overseeing the program saw a 760% increase in new filings last week to nearly 30,000. It is expected to see an exponential increase for the current week as restaurants, bars, resorts and other industries that cater to tourists and the public cut huge numbers of staff.
Arizona officials said Friday there are now 666 confirmed coronavirus cases and 13 deaths in the state. There were 64 confirmed cases and just one death a week earlier.
---