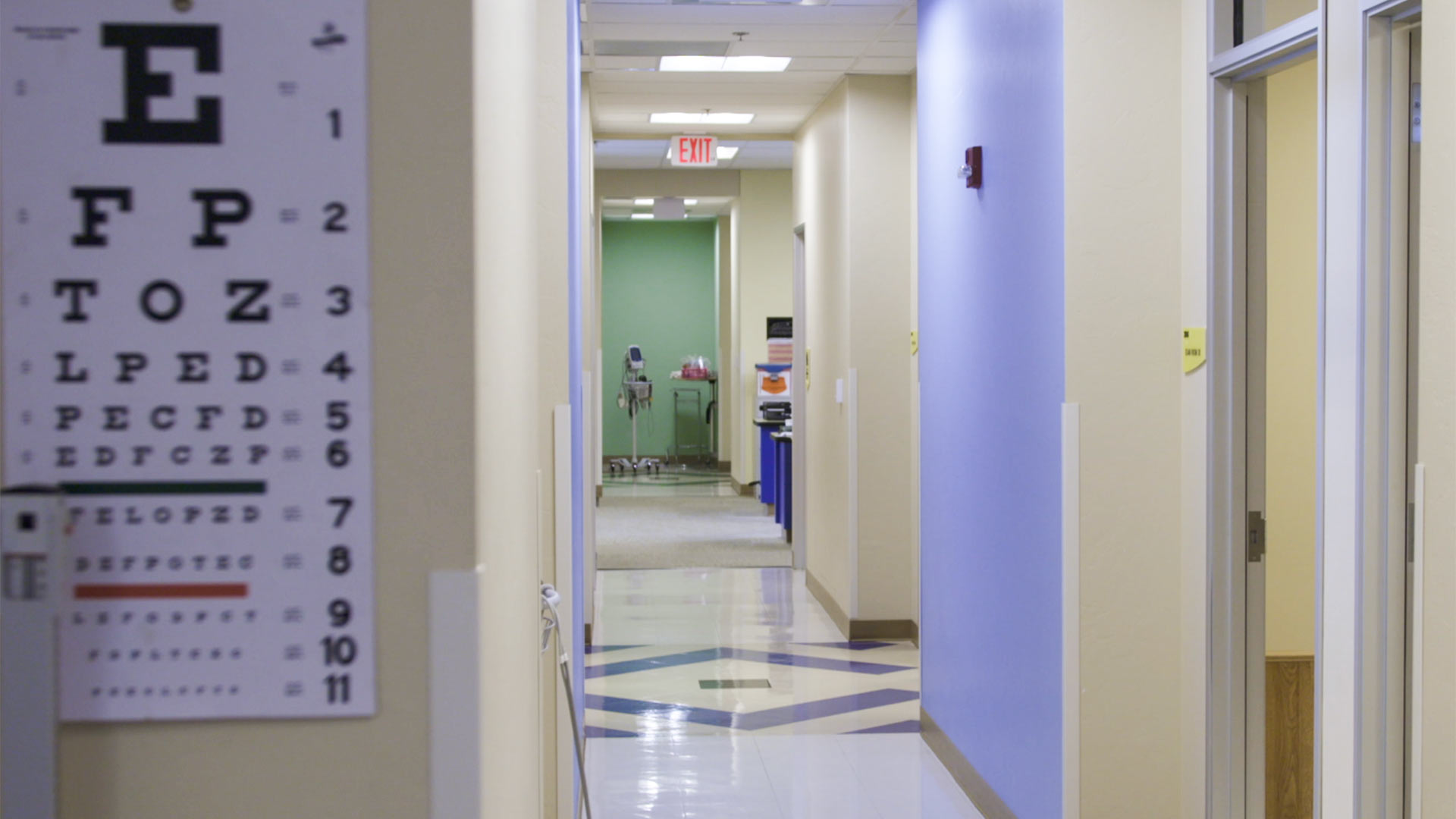 An eye exam hangs on the wall of a health clinic.
AZPM Staff
As the number of coronavirus cases increased last week, Gov. Doug Ducey ordered hospitals to increase their beds by 50% by the end of April. Hospitals say that is a tall order, but they can do it.
"You might be able to push out and create more intensive care units to, say, a medical surgical floor, and you can put beds in areas that typically haven't had patient care before," said Ann-Marie Alameddin, president of the Arizona Hospital Association.
Alameddin said hospitals are highly regulated, but a temporary relaxing of the regulations lets the hospitals expand their capacity if needed.
It is important to remember that all of the numbers regarding needed hospital beds are based on models and worst-case scenario. It should also be noted that the number of confirmed tests and deaths is rising every day in Arizona.
"There is capacity, and what we're trying to do is prepare as if there is a patient surge like in New York or in Washington — that we do have the number of beds and we can take care of patients as they come to our hospitals," said Alameddin.
Arizona has an advantage when it comes to the number of health care beds as the COVID-19 virus spreads.
"We are lucky. We are behind other parts of the country that are being significantly impacted, so we have time to prepare," said Cara Christ, director of the Arizona Department of Health Services.
Ordering hospitals to find more beds is only part of the equation to handle a surge in coronavirus patients. The military was also asked for help.
"It would be two additional field hospitals in Maricopa County and one in Pima County," said Ducey.
He stressed that those field hospitals are part of a worst-case scenario.
The head of the U.S. Army Corps of Engineers, Lt. Gen. Todd Semonite, said the Corps is ready to convert buildings not usually used for health care, like convention centers and hotels, into hospitals.
"it really goes back to what works best for that city. And the hotel arrangement might be better for smaller cities if you have five or six hotels out near a highway intersection and you don't have great, big, large open spaces," said Semomite.
Each state is working with the Army Corps to come up with the list of possible locations that could be converted. AZPM's requests for the list in Arizona were not fulfilled by the time this story was published.
Essential supplies are also a lingering question for hospitals and health care workers in Arizona.

"Hospitals have reported lower supplies of protective equipment and those orders have been reported to local health departments, and that has gone to the Arizona Department of Health Services," said Alameddin.
In recent days, Arizona received protective equipment from the Strategic National Stockpile. Those supplies will be sent to hospitals in need.