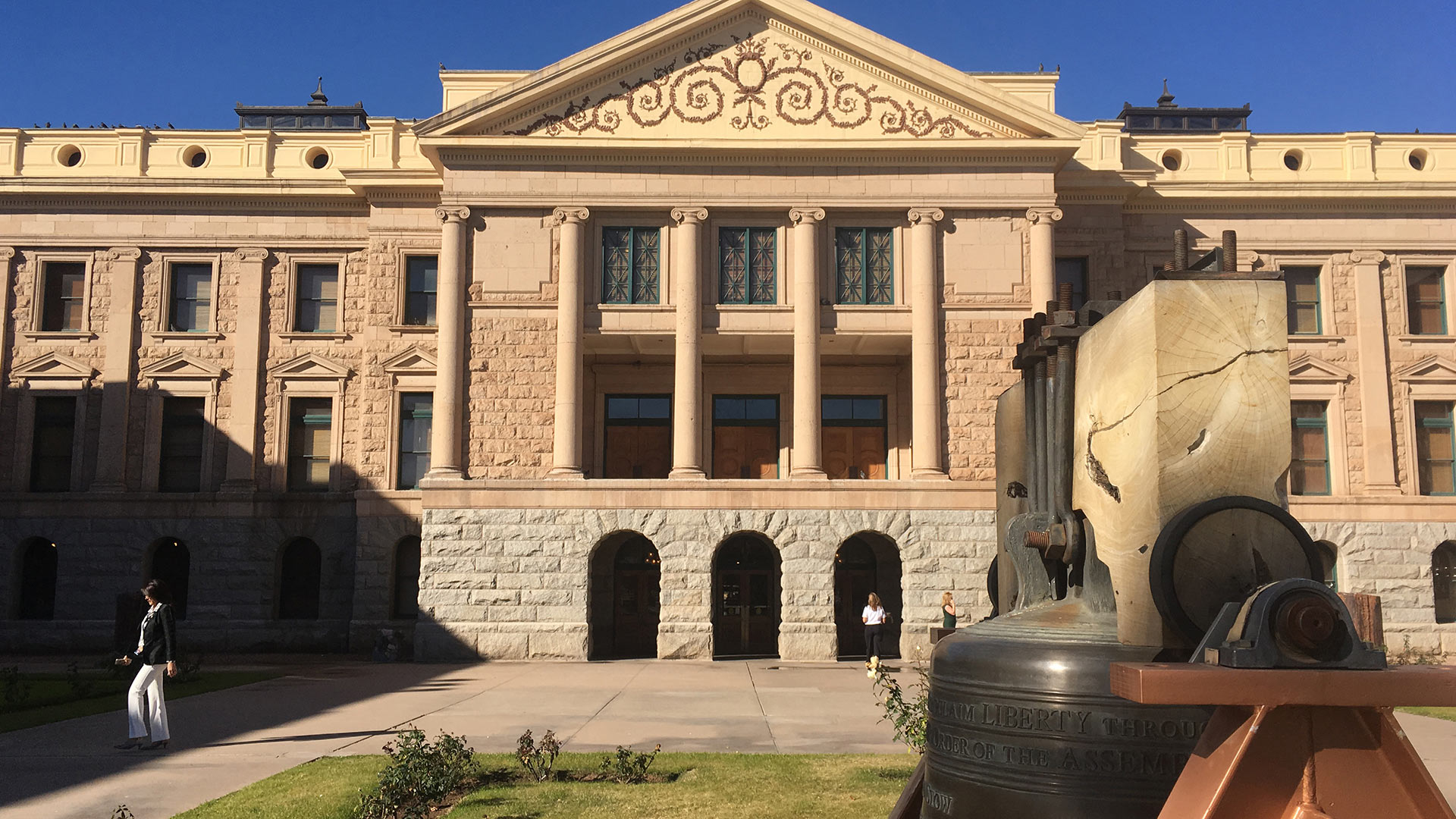 The Arizona Capitol Building. January 2017
Christopher Conover, AZPM
A bill designed to prohibit the limitation of Indigenous regalia at school graduations is making its way through the Arizona House of Representatives.
Republican State Rep. David Cook, who introduced HB 2120, said though it is intended to block schools from regulating any cultural garb an Indigenous student wears at a graduation, his bill currently has a broader scope. It applies to all cultural regalia at graduation. He said with the help of Democratic State Rep. Arlando Teller of District 7, they will add more details to the bill to highlight cultures from federally recognized tribes and a clause that would implement the bill immediately, if it's made into law.
"No school district should be able to deny a Native American child graduating from high school from wearing something that is culturally significant to them," said Cook.
Cook's district covers the Gila River Indian Community. He said Gov. Stephen Roe Lewis of the Gila River Indian Community came to him with the bill.
Cook said some Gila River students going to schools off the reservation have had troubles wearing regalia at their graduations.
"Not to say the problems have not been solved, but we shouldn't have to be solving the same problem time and time again," Cook said.

The Tucson Unified School District voted in 2019 to allow Native students to wear culturally significant clothing to graduations without getting pre-approval from the district. The change was made after advocacy by a group of current and former TUSD Indigenous students.
Cook said that many of districts have a set out rules for how students can wear their cultural regalia with the school's cap and gown, but this bill would set a statewide standard.
The bill will next go to the House Education Committee.