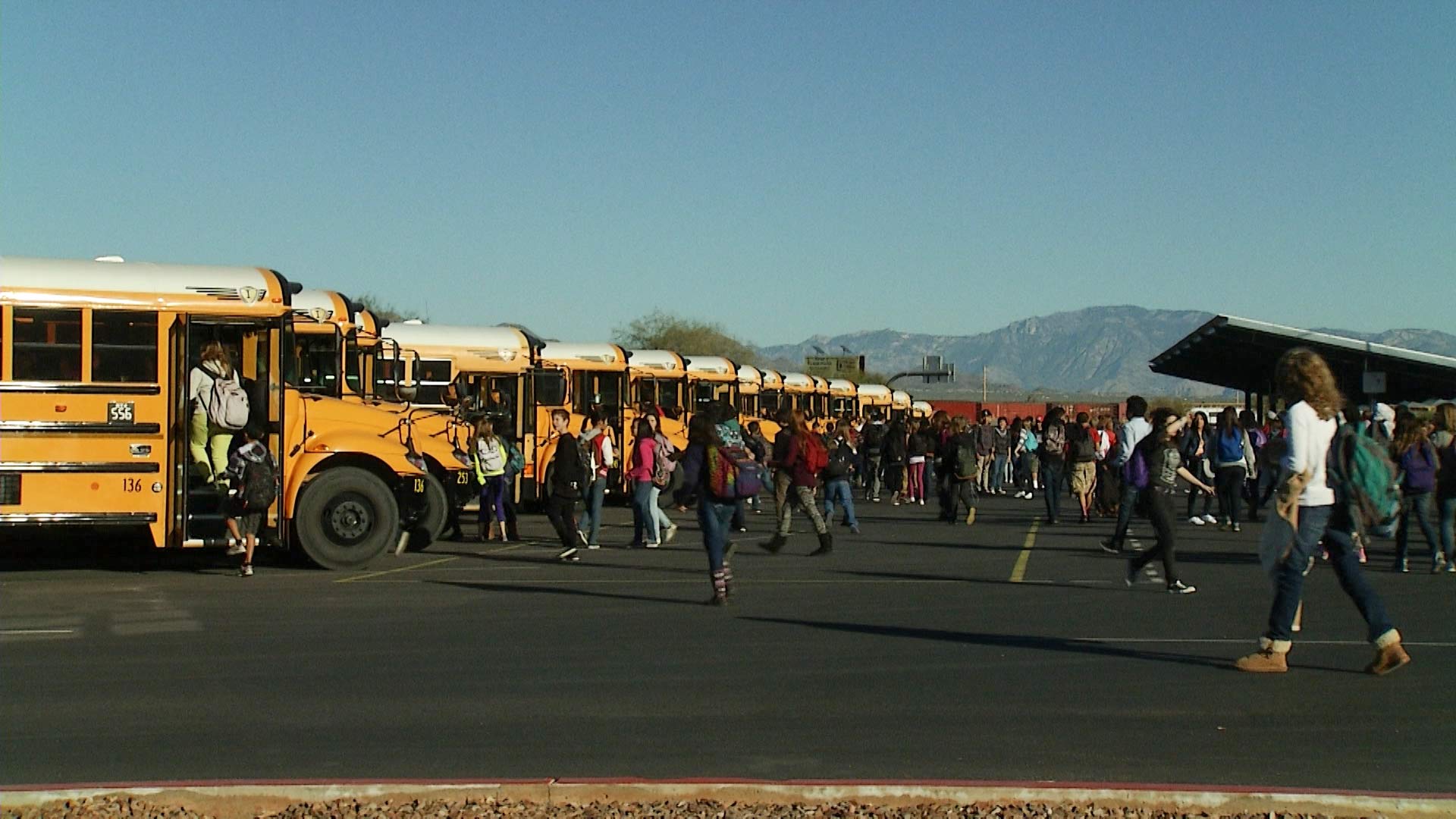 Tucson students head to buses after getting out of class.
AZPM file image
Masks will now be required of everyone on all school campuses, school buses and for school-related activities in Arizona.
The state health department issued an emergency order to that effect on Thursday, expanding upon the governor's executive order in July requiring masks for all staff and students. In a press conference Wednesday during which he refused to implement a statewide mask mandate, Gov. Doug Ducey emphasized he wants to keep kids in school despite rapidly rising COVID-19 cases.
"I think children should be in school," Ducey said. "I want parents to have options, and one of those options should be in-person learning."
Earlier this week the state's largest teachers union sent a letter to the governor describing current pandemic school guidelines as "insufficient" and expressing concern that teachers and students remain at increased risk.
The teachers union called on the governor to create a statewide COVID-19 plan for schools that mandates adequate protections for staff and students and creates a mechanism to report and enforce noncompliance. This is their third letter with that request since August.
On Tuesday, Arizona Superintendent of Public Instruction Kathy Hoffman issued a statement supporting several measures to help control the pandemic's spread, including a statewide mask mandate and a pause on winter sports. Last week Hoffman held a press conference with school leaders from around the state imploring the public to follow measures to reduce the spread of COVID-19 for the sake of students and teachers.