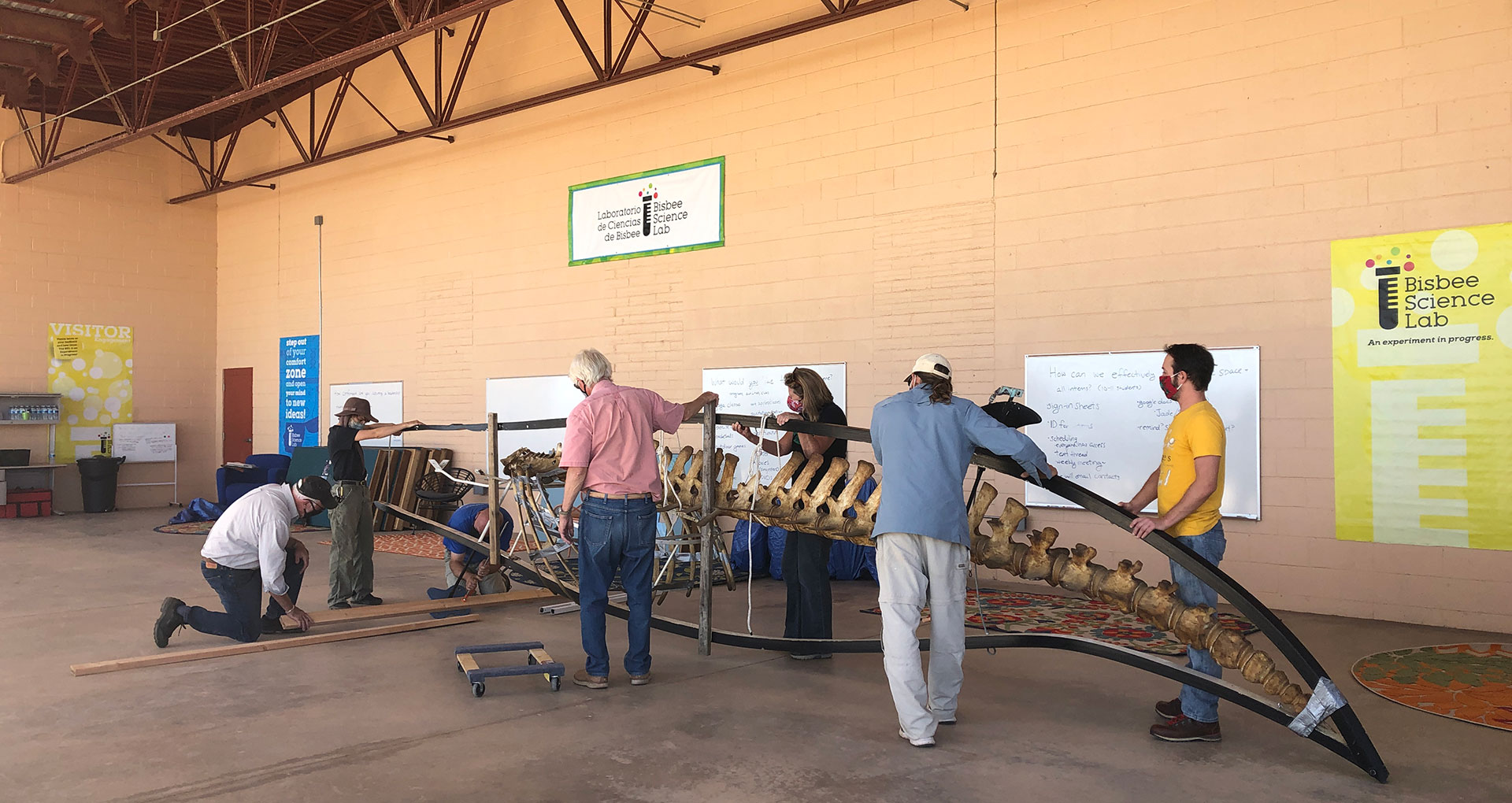 The Minke whale gets unloaded in Bisbee.
Thora Colot
Bisbee is now home to an animal not normally found in the Arizona desert.
Monday night, a truck pulled into Bisbee carrying the bones of a Minke whale — a gift for the Bisbee Science Lab. The whale skeleton was donated by the College of the Atlantic in Maine and delivered in person by one of its professors. Etta Kralovec, a University of Arizona professor of education and chair of the board of the Bisbee Science Lab said they've been working on the acquisition for a year and a half.
"The irony is the Minke was supposed to come last March, but COVID stopped us and so it came now, which, we have worse COVID than we did then," Kralovec said.
Kralovec said high school students and volunteers will clean the skeleton to prepare it for its installation, led by College of the Atlantic Professor Toby Stephenson in a STEAM educational experience.
"Toby's going to be explaining to them why we're soaking the bones in peroxide, why we're hooking up the vertebrate this way, and he will do anatomy lessons with the students while they reassemble the skeleton," Kralovec said.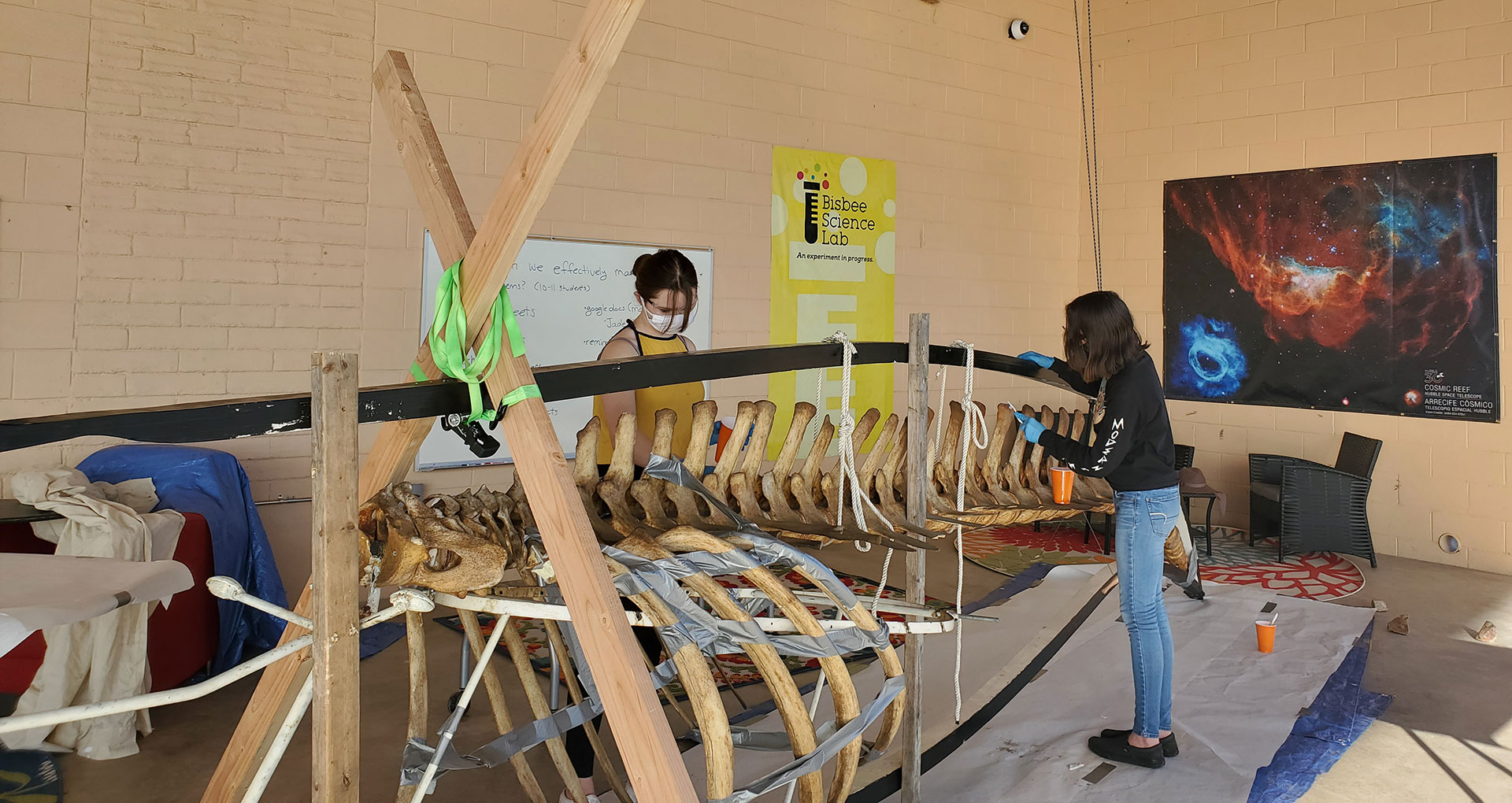 VIEW LARGER Students begin cleaning the Minke whale skeleton.

Thora Colot
The cleaned whale skeleton will be installed at the Bisbee Science Lab's Outdoor Learning Center.
The donation also includes the bones of a pilot whale, which the Bisbee Science Lab will use as part of a traveling educational exhibit on biology, nature, and science throughout Cochise County.