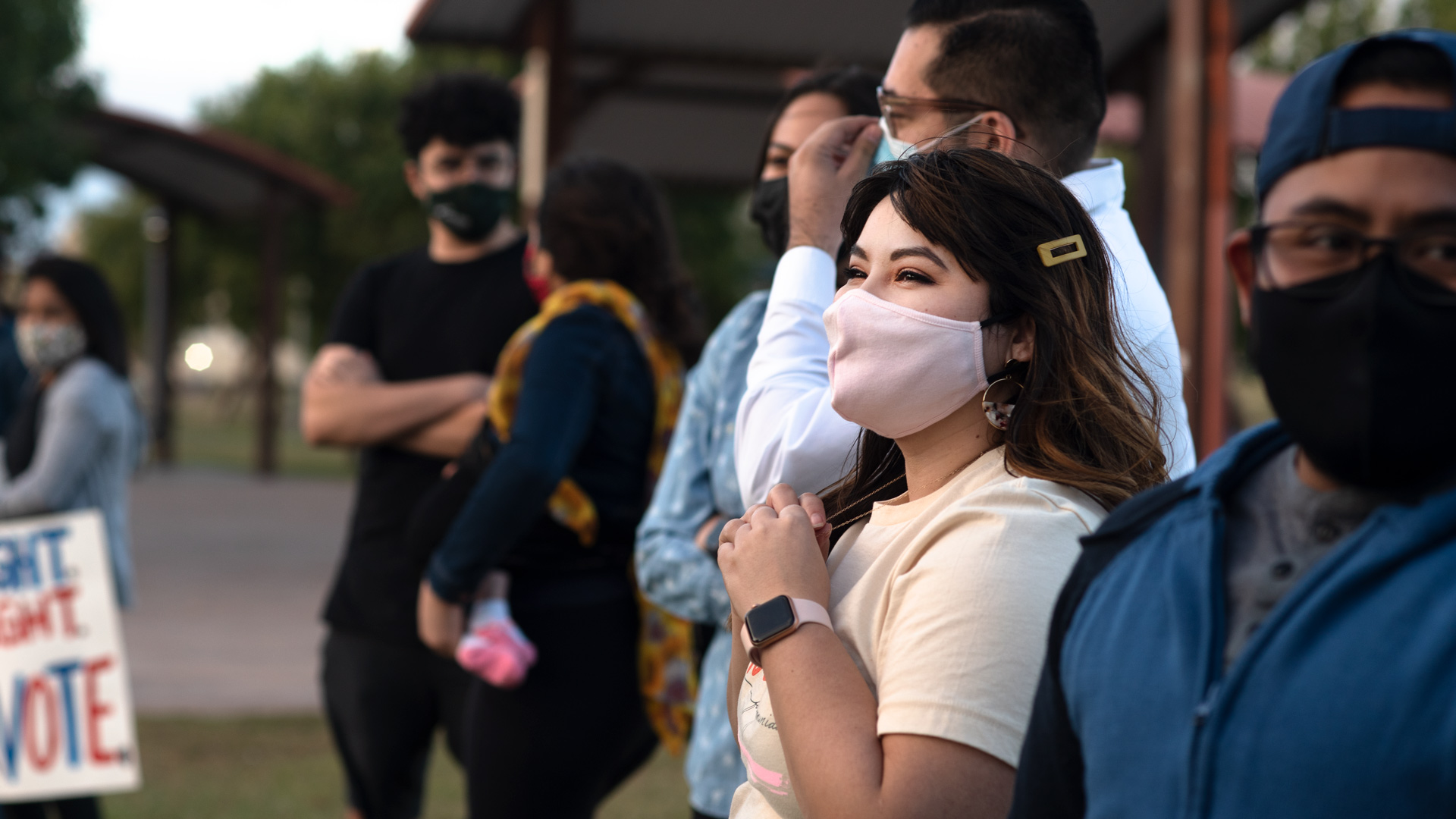 VIEW LARGER Aliento founder Reyna Montoya addresses a circle of other DACA recipients and mixed immigration status families on Nov. 7, 2020.

Alisa Reznick/AZPM
A federal judge on Saturday ruled the Trump administration's latest rollbacks to the Deferred Action for Childhood Arrivals program, or DACA, were unlawful because acting Department of Homeland Security Secretary Chad Wolf wasn't lawfully appointed.
The Supreme Court ruled against the Trump administration's 2017 efforts to dismantle the program this summer. But Wolf's orders still barred first-time applicants and required current recipients to renew yearly.
Saturday's ruling was an encouraging sign for almost 700,000 young immigrants who are protected from deportation under the policy. But Mo Goldman, an immigration attorney in Tucson, said there's still a lot of questions.
"Are you better off trying to beat the mad rush and file now? If you file it now, there's a good chance it's going to be sitting in a mailroom somewhere."
The ruling doesn't specify whether applicants can start sending in paperwork right away. Plus, the government could still come back with legal challenges.
The plaintiffs will discuss some of those questions at a hearing Wednesday morning.