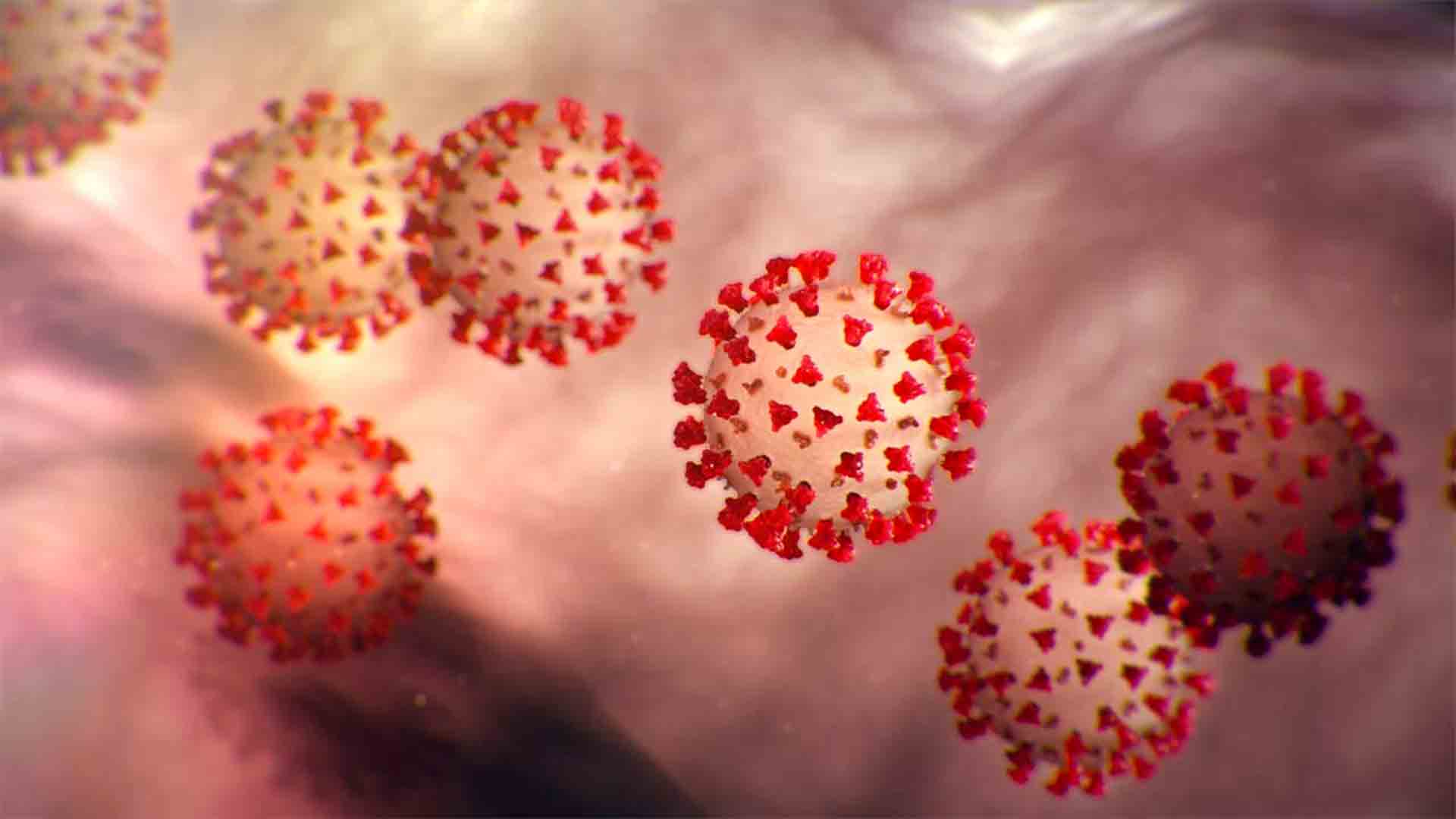 A Centers for Disease Control illustration of the novel coronavirus that causes COVID-19.
CDC
Pfizer's announcement earlier this month of a promising COVID-19 vaccine candidate that could soon be available is bringing new focus on plans to distribute the drug.
"We don't have all the details hammered out yet, and as you can imagine there are a lot of unknowns," said Crystal Rambaud, Pima County vaccine and preventable disease manager.
In mid-October, Arizona sent very preliminary plans to the Centers for Disease Control regarding how the state intends to distribute the vaccine when it becomes available. Though the final plans will be based partially on the limitations of the approved vaccine, the document sent to the federal government does lay out who gets it first.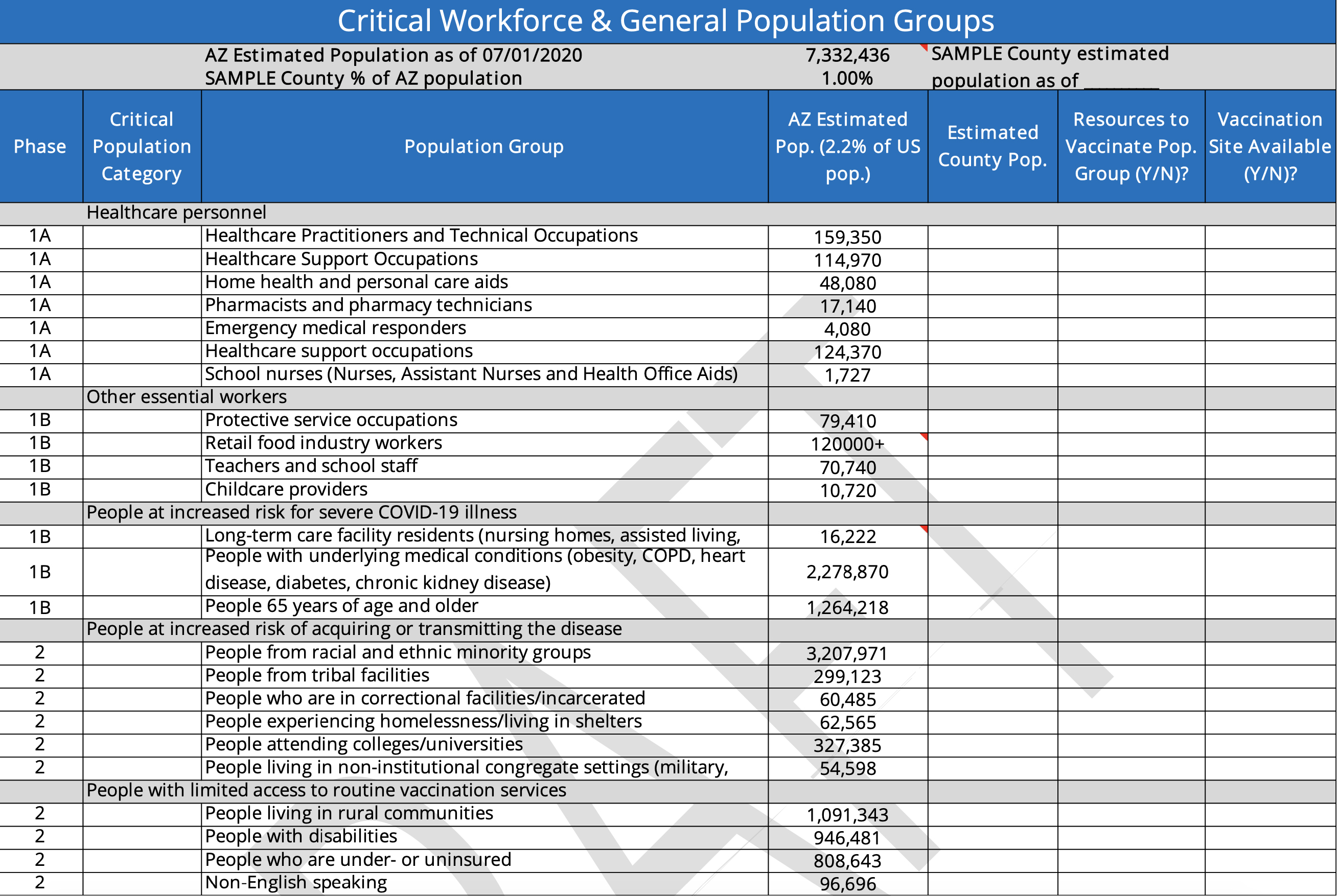 VIEW LARGER The state's preliminary plan for COVID-19 vaccine distribution.

AZDHS
Arizona's plan prioritizes health care workers at all levels and then moves to other essential workers. Will Humble, the former head of the Arizona Department of Health Services, said that makes sense.
"Top of the list, in my opinion, and this is what the National Academy also said, is people who work in assisted living and skilled nursing facilities. And the reason that is so important is the virus leaks in to nursing homes through the staff, and so if we could get them vaccinated first and then vaccinate the folks that live in those facilities, that will take a load off the hospital system, bring down the mortality rate and allow the temperature to drop a little on this whole pandemic," Humble said.
Distribution of the vaccine will be one of the biggest challenges, no matter which version gets to market first. Pima County has more than 1,000,000 residents, most of whom will need to be inoculated.
Pima County set up mass testing sites for COVID-19, and that experience could help with the distribution of the vaccine.
"One of the vaccine modalities that they are looking at is drive-thru, and there's been a lot of drive-thru testing services, so I think there's going to be a lot of lessons learned there and we are going to be able to use a lot of those same kind of general setups to do those things," said Rambaud.
The Pfizer vaccine has two major challenges. The first, is it must be stored at below -70 degrees Celsius until it ready to be used. That presents a transportation challenge.
"There is only one place in the world that can quickly provide supply chain leadership, and that's the Army who is really taking that on and that's who is going to be doing this for the whole nation," said Dr. Richard Carmona, former U.S. surgeon general under President George W. Bush.
Storage at the ultra-low temperature, once the vaccine arrives in local communities, is also an issue. Pima County will turn to partners, including the University of Arizona, to help store the vaccines in Southern Arizona.
"We've already got plans to have a whole freezer farm of -80 freezers," said Dr. Robert Robbins, UA president.
Robbins said the UA will be able to store at least 120,000 doses.
The second major challenge for the Pfizer vaccine is its need for a second dosage, or booster, about three weeks after the initial inoculation.
Some in the health care field are concerned that antivaccine sentiment will make it difficult to convince people to get the first vaccine, let alone a second dose.
Humble said he doesn't see vaccine fear as a problem.
"If we go to full FDA approval and if the phase three data really show that it is both safe and effective I think ... enough people have been through enough that I just don't see vaccine hesitancy being a major issue," Humble said.
Pfizer is not the only company working on a COVID-19 vaccine. Health officials said the public will not be able to mix the vaccines once they get the first shot.
"So, you are going to have multiple products on the market that cannot be interchanged and so it is going to be really important that people understand what formulation they got and where they need to return to to get the same presentation twice," said Rambaud.
Pfizer said its vaccine is 90% effective. In comparison, the flu vaccine has averaged a 40% effective rate since 2003, according to the CDC.

A higher effective rate means fewer people have to get the vaccine.
"If you had a vaccine that was, say, 60% effective, then you would have to basically vaccinate the entire state in order to get to herd immunity. But if you've got vaccines that are 90% effective, that means you could probably get away with say 60-65% of the population getting vaccinated," said Humble.
Questions still remain about when a vaccine will become widely available. Experts expect most of the public won't be able to get it until the spring or early summer.