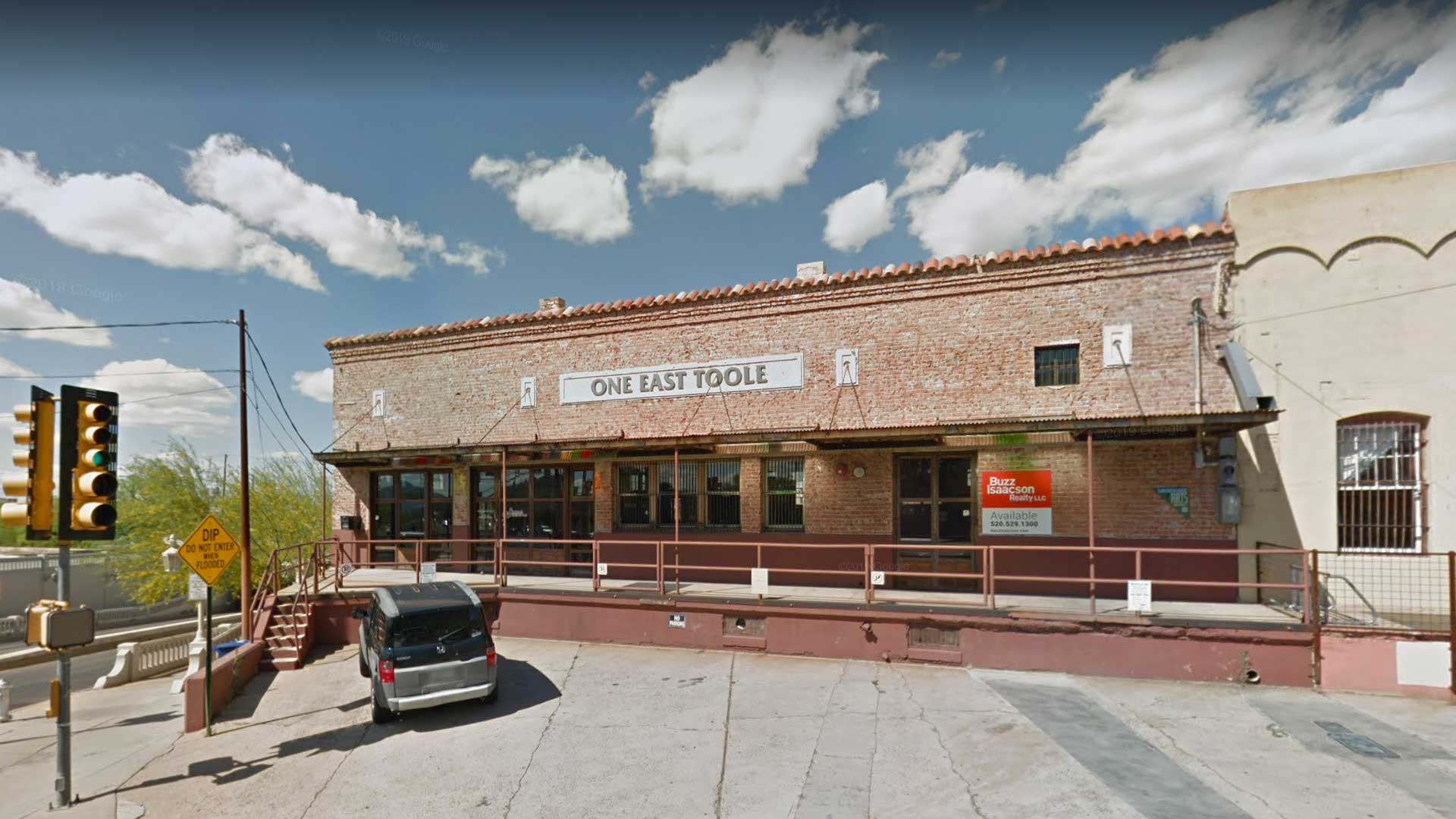 The One East Toole Building will become home to WOW Studios in Jan. 2021.
Google Maps
A luxury sportswear company plans to move to Tucson in what business boosters pitch as the first of several relocations that establish a local fashion industry.
WOW Studios will move its headquarters from Seattle to a 17,000-square-foot space at One East Toole Avenue, the company announced Monday. The studio's signature line, Buki, offers high-end technical clothing designed by Joey Rodolfo and Stacey Bennett. The new location will include design studios and office space slated to open in January and bring 50 jobs to Tucson, according to Sun Corridor.
"Joey and I started talking several months ago, and I quickly realized what a great opportunity this was - to be on the cutting edge of innovation in this field," said Sun Corridor president and CEO Joe Snell in a press release.
Rodolfo announced his intention to leave Seattle following protests that erupted in the wake of the killing of George Floyd by Minneapolis police. "Since we have no leadership and we have a city council that's so socialist, there really is very, very little support for businesses," he said in a June interview with Fox News.
Rodolfo is a design industry veteran known for revitalizing the Tommy Bahama brand. He attended the University of Arizona as an undergrad and previously sat on the national board of directors for the Eller College of Management, according to his LinkedIn profile.
In a press release, Rodolfo said he hopes to leverage wearable technology research coming out of the university. "My vision is to establish Tucson as the next hub of innovative design not just in fashion, but in health/wellness and wearable tech," he said.
Rio Nuevo board chair Fletcher McCusker said the news of a new company moving downtown blunts a string of bad news for Tucson's once-booming core. Café Poca Cosa, one of Tucson's most acclaimed restaurants announced last week it would be closing permanently due to the Covid-19 pandemic.
McCusker said he remains hopeful for Tucson will emerge from the pandemic more attractive to companies than it was before. "This could be just the beginning of an opportunity to recruit fashion design, maybe even create an industry sector that Tucson hasn't enjoyed historically."