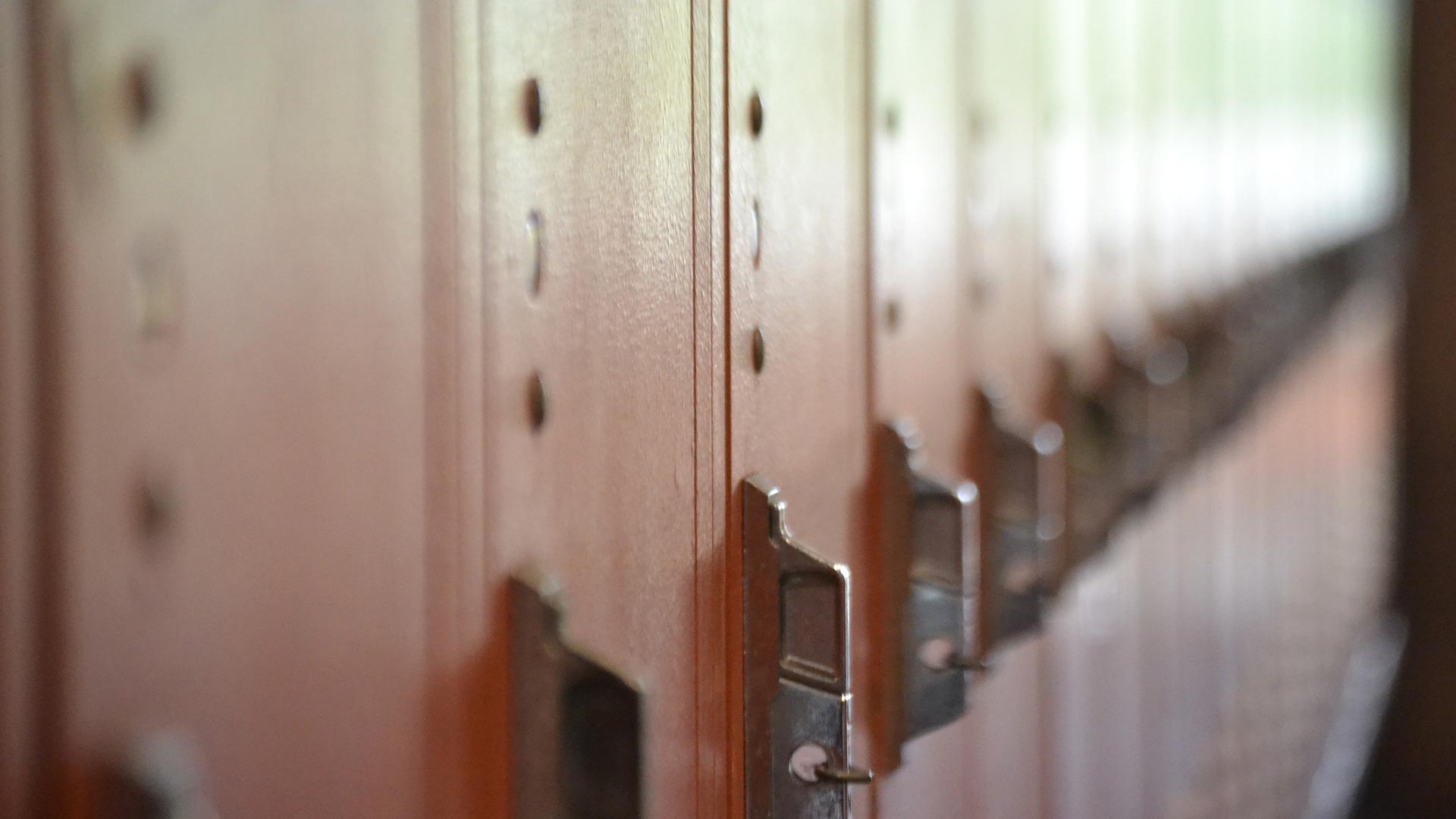 The November election could bring big changes for education, both locally and statewide.
The Tucson Unified School District Governing Board approved a hybrid-learning plan that would allow willing students to come back to campus up to four days a week. However, when that plan would actually go into motion is still undecided.
Meanwhile, elections for school district governing boards across Pima County will be on the ballot this November. Board members have the power to establish or approve policies for the district and influence its direction.
Whoever fills these positions will be faced with the challenge of handling the district during a pandemic and balancing educational needs with student and teacher safety.
There are three seats available on the governing board for the city's largest school district, TUSD.
Another education-related decision Arizona voters will make this year is whether or not to pass Proposition 208.
Prop. 208, or the Invest in Education Act, has the potential to raise an estimated $827 million in its first year, according to the Joint Legislature Budget Committee, by placing a tax surcharge on Arizona's highest earners. The measure is popular with voters, polling suggests, but its fate remains uncertain for another month.
One of the places money from Prop. 208 will go if passed is increasing the low salaries of Arizona's teachers. This week, the New York Times' gender-focused newsletter "In Her Words" explored the nationwide issue of low teacher pay for a profession largely staffed by women who are being asked more this year than ever before.
---
After two years, measure taxing the wealthy to fund education is on the ballot
AZPM
measure this November after the Arizona Supreme Court knocked it off the ballot two years ago.
Teachers unions and education advocates are campaigning hard for Proposition 208, which they say will help address Arizona's teacher shortage. The measure aims to make up for lagging state funding with a tax on the wealthy.
If voters approve the measure, high earners would see a 3.5 percentage point increase on their income tax starting next year. The tax would apply to income over $250,000 for a single person or married person filing separately, and to income over $500,000 for a married couple or someone filing as head of household.
The collected revenue would go into a special fund for public school districts and charter schools.
---
TUSD approves updated hybrid-learning plan, no official start date
AZPM
The Tucson Unified School District Governing Board approved a plan Tuesday night to bring students back to schools for hybrid learning, but with no official start date for the plan yet.
Board members disagreed on when to send kids back to school and sought to find a balance between giving teachers and parents enough time to prepare to return to school and waiting to see if Pima County COVID-19 cases decrease.
The plan was approved, and a decision on when to implement it was delayed.
---
TUSD board candidates address pandemic, education issues in forum
AZPM
Candidates running for the Tucson Unified School District Governing Board gathered via Zoom Thursday to discuss their stances on issues facing the district, including the COVID-19 pandemic, teacher shortages, declining enrollment and the district's ongoing desegregation order.
The board, which makes policy decisions for the district, has three open spots this fall. There are seven candidates, including one write-in candidate. Voters may choose three candidates on their ballots this November.
---
Three candidates ready to fill the three open spots on Sunnyside board
Arizona Daily Star
Three seats are open this fall on the five-person Sunnyside Unified School District Governing Board. The three candidates running to fill those seats include one incumbent board member and two newcomers.
A fourth candidate recently dropped out of the race due to an upcoming relocation, the Arizona Daily Star reports.
---
Get to know the candidates for Vail governing board
Arizona Daily Star
Two incumbents and two Vail community members are campaigning for positions on the Vail Unified School District Governing Board. There are three seats open this fall. A fifth candidate expressed her desire to withdraw from the race, but has not yet officially done so, the Arizona Daily Star reports.
---
Four candidates fight for three open seats on the Amphitheater governing board
Arizona Daily Star
Three incumbent board members and one new face are all looking to secure one of the three open seats on the Amphitheater Unified School District Governing Board. The candidates discussed issues such as the pandemic, funding, district strengths and places to improve with the Arizona Daily Star.
---

Read more coverage of national, Arizona, and local elections at our 2020 elections portal,
Your Vote 2020
.
---
Some parents of student athletes consider withholding COVID-19 test results
Arizona Republic
Parents of high school football players in the Phoenix area have indicated that they may not report their children's COVID-19 test results out of concern that too many infected players would lead to a canceled season. Cases among students have already canceled multiple varsity and junior varsity football games.
However, Scottsdale district officials told the Arizona Republic that student safety comes first, and all parents of student athletes signed an agreement prior to the season to share the results.
---
Arizona tribe members settle education claims in lawsuit
AP
FLAGSTAFF — Members of a small Arizona tribe have reached a settlement with the federal government to partly resolve a lawsuit that sought widespread education reforms. Attorneys for Havasupai parents and students say the agreement will help thousands of Native Americans who attend Bureau of Indian Education schools.
A federal court had already determined that the bureau violated its duty to ensure access to special education, therapists and mental health services.
The Bureau of Indian Education didn't admit fault in the agreement that requires it to incorporate a federal disability civil rights law into its manual. Independent monitors would ensure the agency complies with the agreement for the next three years.
---
Remote schooling forces child welfare agencies to adapt
AP
SANTA FE, N.M. — Child welfare monitoring and enforcement have been challenged by the coronavirus pandemic. Teachers, the backbone of the abuse and neglect reporting system, are separated from their students by remote learning.
In New Mexico, schools, state agencies, and law enforcement officials say the lack of in-person schooling has required more attention. Reports of "educational neglect" can lead investigators to a household where children are unfed, unkempt, and unschooled. But it can also mean a capable parent has had trouble with Wi-Fi. In Albuquerque, law enforcement officers are applying a light touch to truancy calls that don't result in arrest and regularly connect families to social services.
---
UA ready for more in-person classes
AZPM
The University of Arizona will allow classes of 30 or fewer people to meet in-person beginning Monday, Oct. 12, according to University of Arizona President Robert Robbins.
The move to what's known as Phase Two comes as COVID-19 cases have started dropping on the UA campus. Robbins said students attending classes are not the problem.
"We've recorded no instances in a classroom or a laboratory setting," Robbins explained.
About 6,200 students have been attending essential, in-person classes during Phase One. Robbins says going to Phase Two will bring about 2,500 more students on campus.
---
UA School of Journalism starting diversity scholarship
AZPM
The University of Arizona School of Journalism hosted a webinar Tuesday that focused on how racial and social justice issues are being addressed by the news media in 2020.
The forum promoted a Diversity in Journalism Scholarship honoring Robert Maynard and his wife Nancy. They became the first African Americans to own a major city newspaper, and later created and ran the UA-based Editing Program for Minority Journalists for 20 years.
Learn more here.](https://news.azpm.org/p/news-articles/2020/10/7/181701-ua-school-of-journalism-starting-diversity-scholarship/)
---
Arizona coach Kevin Sumlin tests positive for COVID-19
AP
Arizona football coach Kevin Sumlin has tested positive for COVID-19 less than a week before the team begins its preseason practices. The school says in a statement that the 56-year-old Sumlin received back-to-back positive tests and has entered self-isolation.
The school says Sumlin has not experienced any symptoms and that contact tracing has begun in earnest. Sumlin is among a handful of FBS coaches who have contracted COVID-19 over the past few months, including Florida State's Mike Norvell. Arizona begins its six-game schedule on Nov. 7 at Utah. Learn more here.
---
Trade school students carry on during pandemic
Arizona Republic
Many of the skills taught in trade schools require hands-on training. Teachers and students have had to work within the healthy and safety parameters necessary to reduce the risk of transmission of COVID-19.
For some programs, like meat cutting, that has not meant changing the already clean workspace very much, while other classes have had to make larger adjustments, the Arizona Republic reports.