RezRising is meant to be a sort of Yelp for Native American-owned businesses.
It's geared both for members of Native communities who want to keep their business on the reservation and for other types of consumers.
"We have a ton of tourists traveling across the rez ever year. And when you look across the landscape you see Denny's, McDonald's, Taco Bell," said Heather Fleming, executive director of the business incubator Change Labs and a member of the Navajo Nation.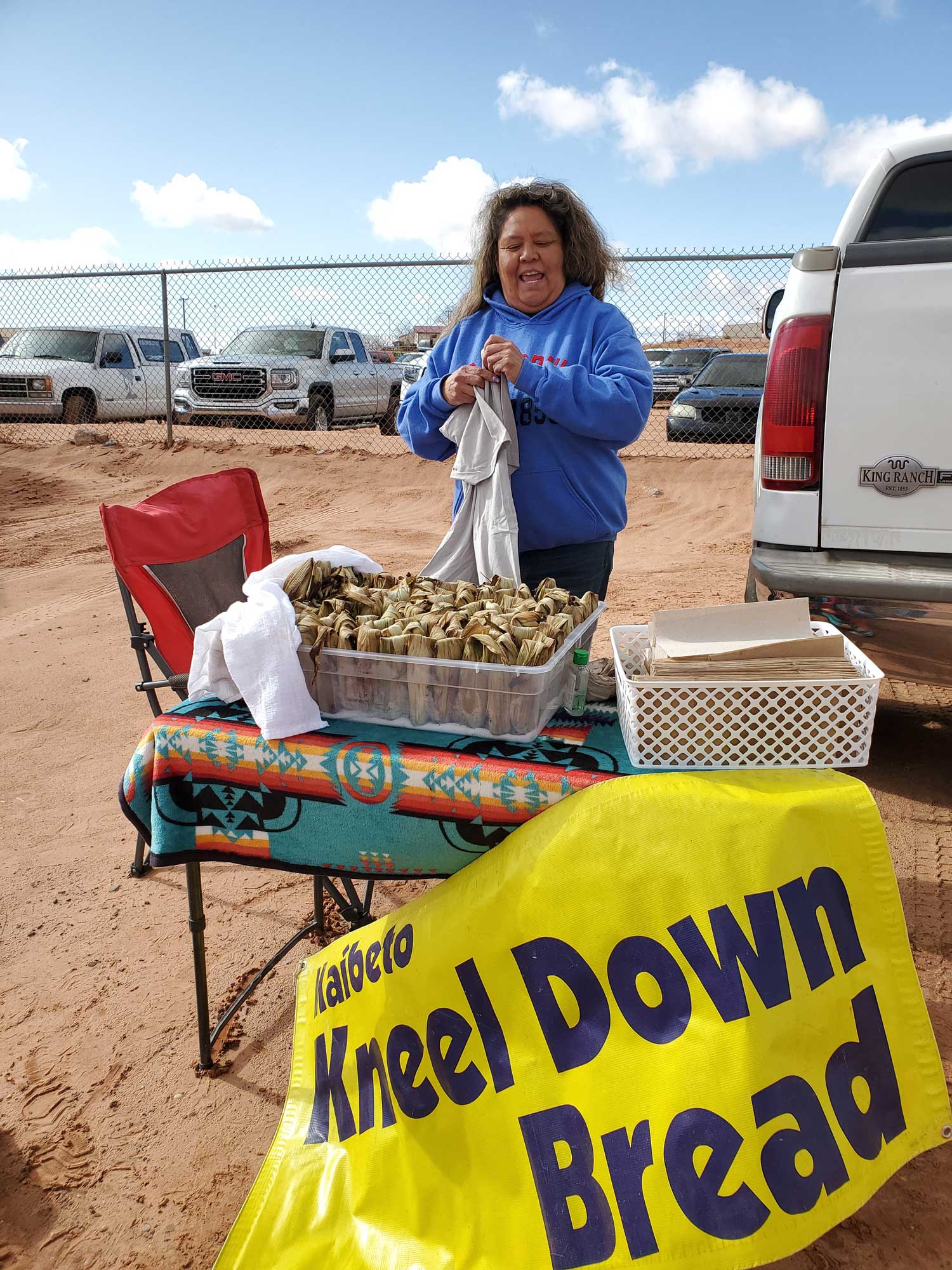 VIEW LARGER Kaibeto Kneel Down Bread vendor sells Navajo tamales in Kaibeto, Arizona.

Courtesy Change Lab
"In between all of those spaces, pretty much invisible, unless you know where you're going, there are tons of Native vendors too selling more authentic and traditional foods."
Rezrising.org and the app include 533 of those until now hard to find native-owned businesses.
Fleming said she hopes to double the number of listings on the site but already there's much more to discover than food — including jewelers, filmmakers, even a personal running coach if you're looking for help with those New Year's resolutions.
Ultimately, the goal is to change attitudes on and off the reservation about what it means to be a business person.
"There are people hustling on the roadsides, in the flea markets. People don't really see those vendors as entrepreneurs, but that's exactly what they are. So for us, RezRising is an advocacy tool to inform our leaders that we've counted 533 Native-owned businesses all across the Southwest, and here's how many are in your community."