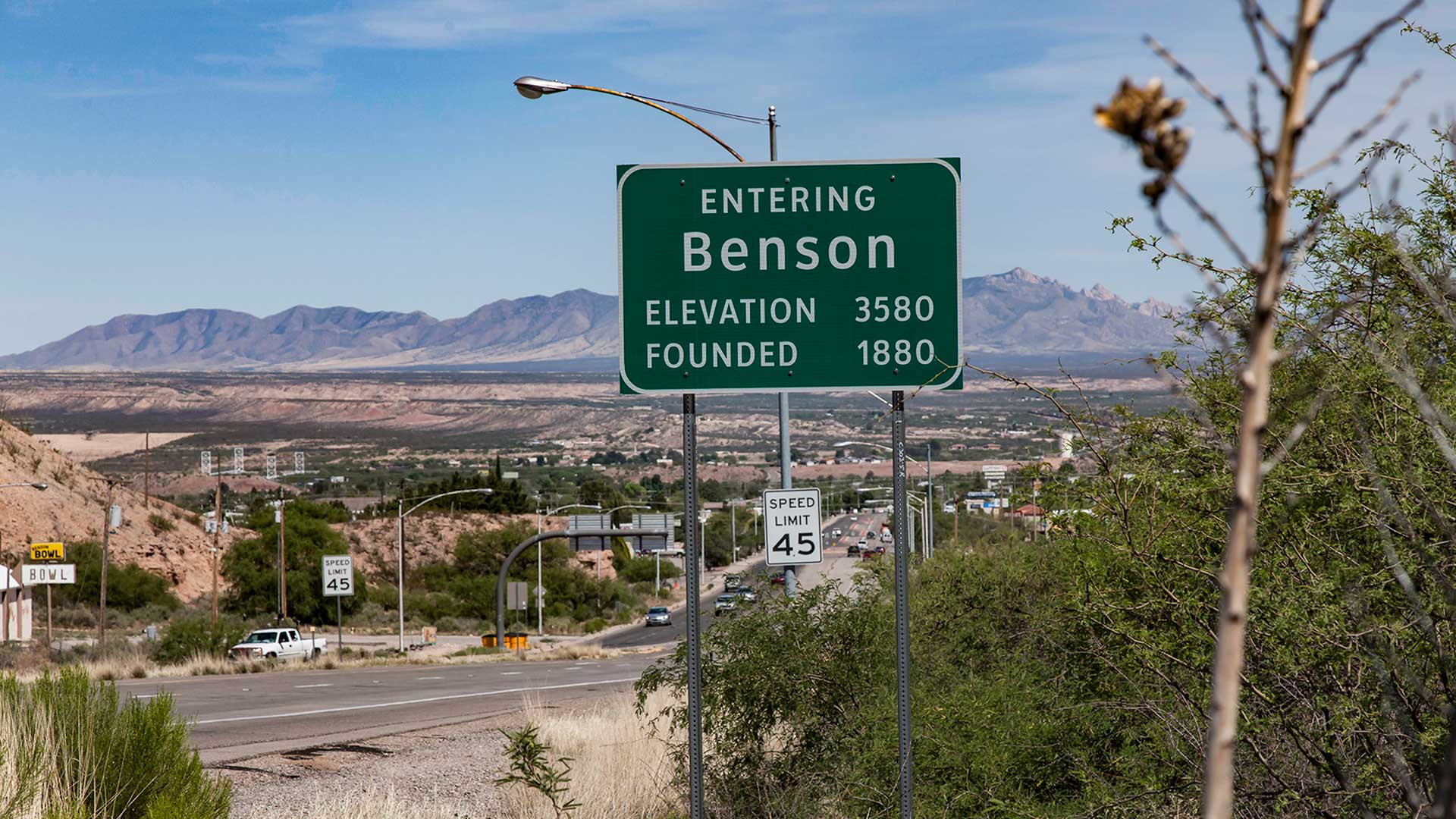 A city sign for Benson, Arizona.
Steve Riggs/AZPM
At the Benson City Council meeting on July 22, the call to the public was ended almost before it began, when the council moved to adjourn immediately following the announcement of the first speaker's name. After a rapid-fire vote, Mayor Toney King ended the meeting with a smack of the gavel.
Sierra Vista resident Tricia Gerrodette, who filed the complaint, says she was intending to speak about the proposed 28,000-home development planned south of Benson, called the Villages at Vigneto. Gerrodette has been an outspoken critic of the development largely for reasons of how its anticipated groundwater use could affect local supplies and the San Pedro River.
In a letter responding to her complaint, the attorney general's office wrote that once a public body begins a call to the public, every person wishing to speak must be given equal opportunity, and "to impose different limitations based solely on an individual's identity or content of their speech potentially implicates numerous First Amendment concerns."
A call to the Benson city manager was not returned.