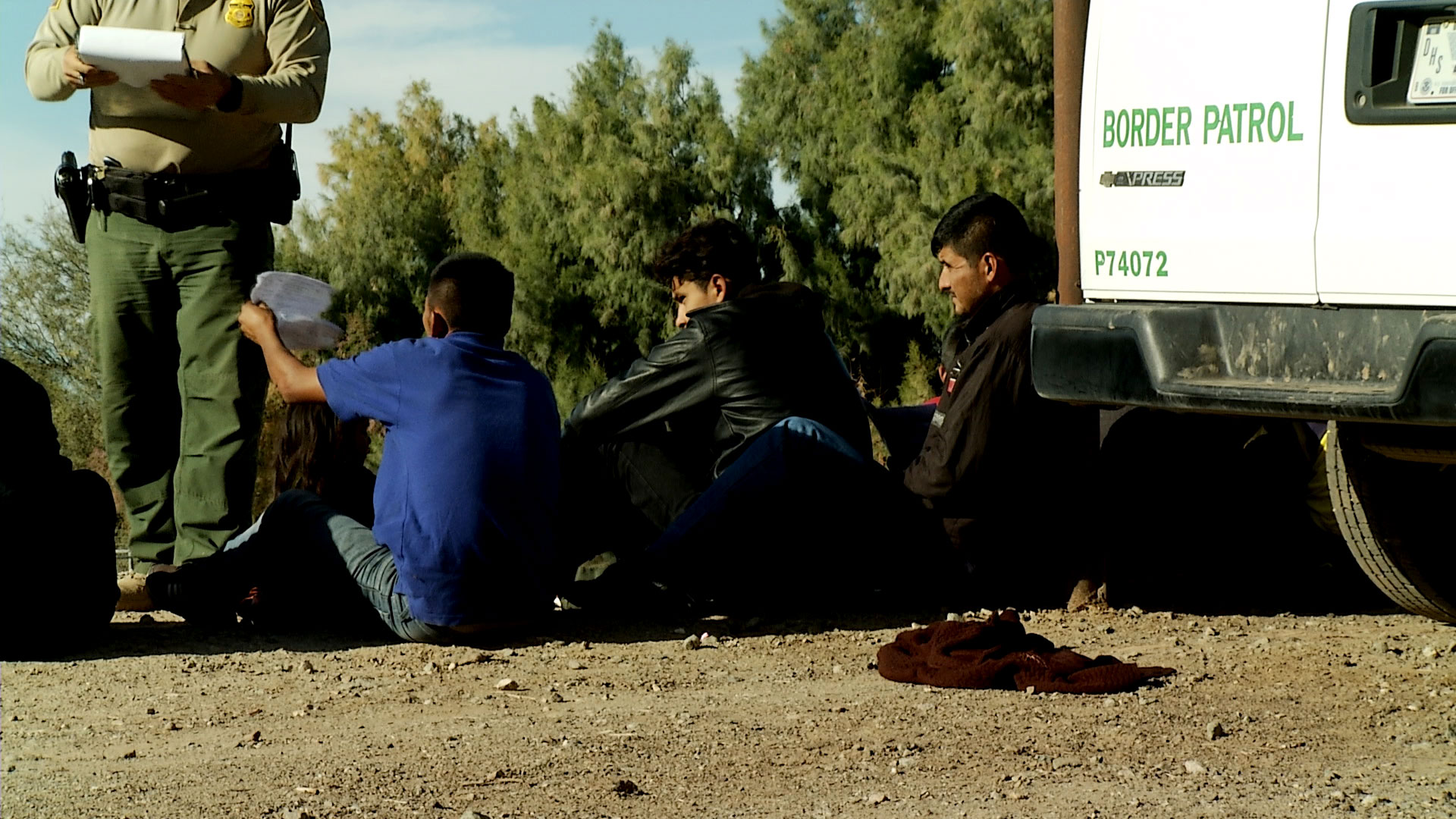 A Border Patrol agent begins processing a group of immigrants apprehended in Yuma in December 2018.
Robert Lindberg/AZPM Staff
The U.S. Border Patrol has apprehended more than 800,000 people on the nation's southern border this year, the highest level in a decade.
While the U.S. government is overwhelmed detaining migrants and asylum seekers, KJZZ's Fronteras Desk is taking a closer look at the realities many face in their attempt to enter the United States in a series called Tracing the Migrant Journey.
This week, The Buzz featured the work of that team of reporters following the journey migrants take through Central America and Mexico to reach the southern border of the U.S.
Fronteras Editor Michel Marizco talked with The Buzz about the changing situation at the U.S.-Mexico border, and the goals of the Migrant Journey series.
The Buzz also talked with KJZZ's Rodrigo Cervantes, who reported from the Guatemala-Mexico border.

This week's show included several of the feature stories from the Fronteras series. Explore the journey below.
Border apprehensions
Earlier this week, U.S. Customs and Border Protection announced the agency has seen a 56% drop in total apprehensions on the southern border.
"A major contributing factor toward this decrease is the government of Mexico and of course the Northern Triangle: El Salvador, Guatemala and Honduras," Tucson Sector Chief Roy Villareal said.
"Each of these countries have contributed toward this decrease in that they've heightened their enforcement, they've heightened awareness of the dangers of crossing the border, they've created programs in an effort to retain people within their own countries. And in some cases, such as Mexico, they've created work programs and assistance programs for them."
Villareal said that most of the migration crisis and subsequent drop in apprehensions centered on other parts of the border — the El Paso, Yuma, San Diego and Rio Grande Valley sectors. He said the Tucson Sector is an outlier, where about 30% of apprehensions were families and unaccompanied children, but the remaining 70% were single adults intent on evading arrest and more likely to have criminal records. The Tucson Sector stretches across most of the Arizona border.

The Buzz
airs Fridays at 8:30 a.m. and 6 p.m. and Saturdays at 3:30 p.m. on NPR 89.1. You can subscribe to our podcast on
iTunes
and NPR One. See more from
The Buzz
.