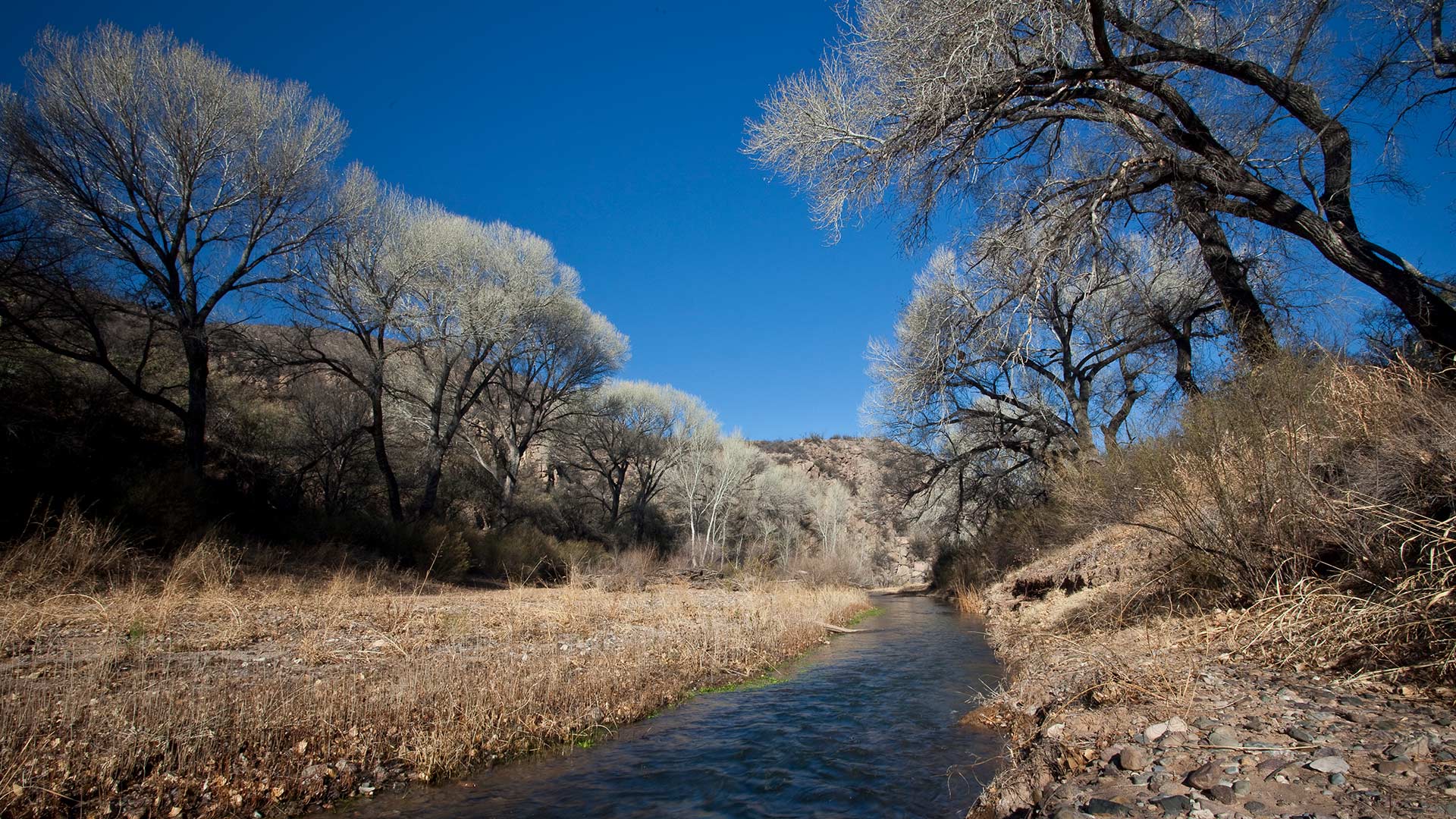 The San Pedro Riparian National Conservation Area in Cochise County, Arizona.
Bob Wick/BLM
The Scottsdale-based developer El Dorado Holdings Company wants to build a 28,000-home development modeled after Tuscany, Italy, called the Villages at Vigneto, near Benson. The project has been in a red-light, green-light pattern since 2006 as environmental groups continue to challenge the Army Corps' approval of a clean water permit.
On Thursday the Arizona Republic reported that the agency reissued the permit, even while environmental opponents say the agency still has not addressed failures in its analysis of the project, including its impacts on the nearby San Pedro River.
Tricia Gerrodette is a longtime advocate for the San Pedro River.
"I still find it incredibly hard to believe that a project of this size has never had an official environmental impact statement done on it. And that's just wrong," she says.
Gerrodette and other project opponents are concerned about how the development will affect the river, including depleting groundwater and damaging prime riparian habitat and endangered species.
Last month CNN reported on a secret meeting between then-deputy Interior secretary David Bernardt and El Dorado CEO Mike Ingram two weeks before a U.S. Fish and Wildlife official says he was told to reverse his decision on the scope of environmental review.
Jennifer Martin of the Sierra Club says that's significant because federal agencies' review of these projects have to be made on the best science available.
"And [when] you have staff within those agencies saying 'we have to consider the impacts of dewatering the river or lowering the water table' and then receiving pressure from above saying 'no don't consider that,' then it sounds like that decision wasn't made on the best science available but rather politics," Martin says.
The lawyer representing conservation groups told the Arizona Republic they plan to challenge the revised permit, so the fight will continue. Calls to the Army Corps and El Dorado were not returned.