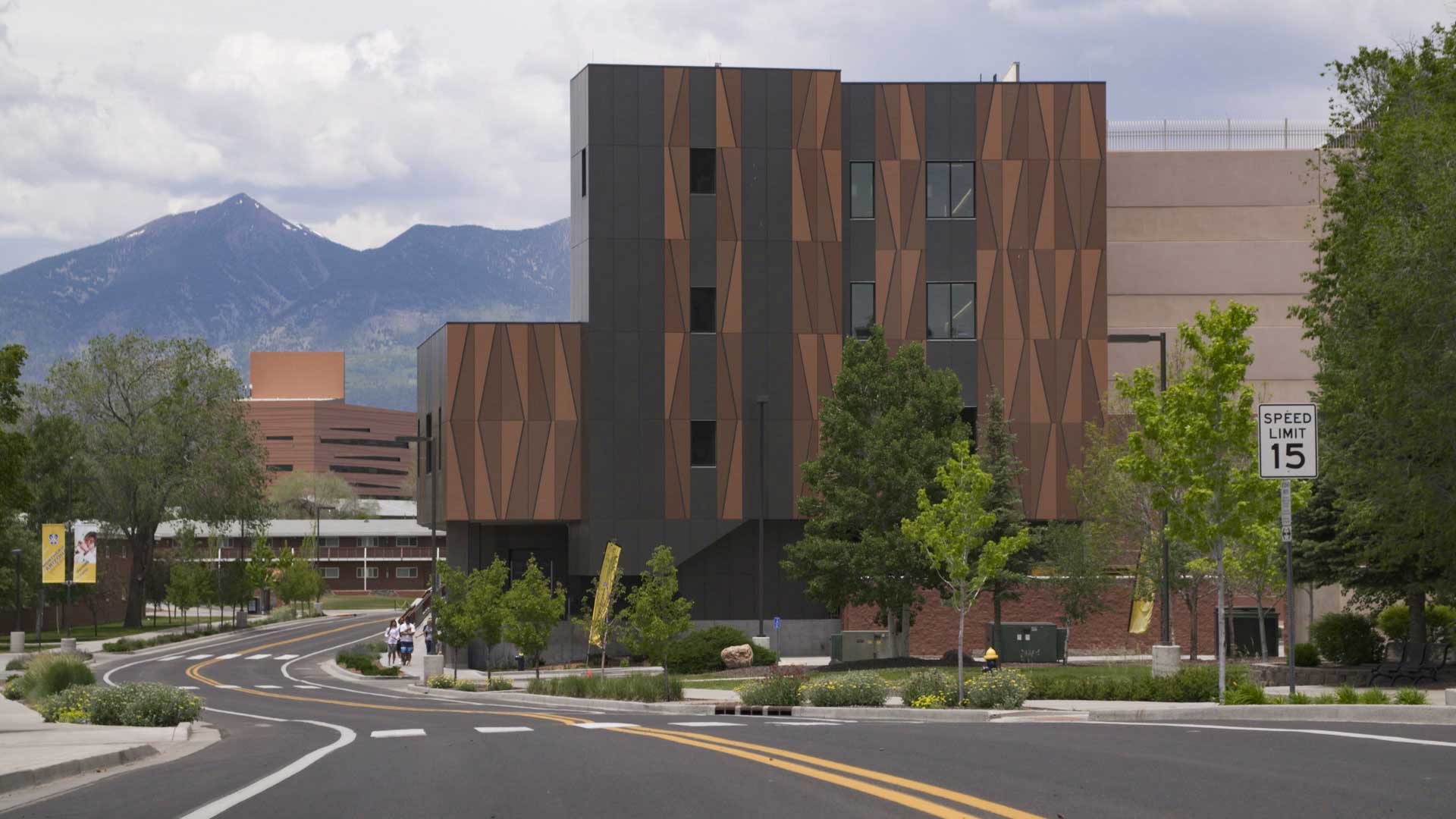 The campus of Northern Arizona University, in Flagstaff.
AZPM
Northern Arizona University is rolling out a bachelor's degree that focuses on criminal justice on tribal lands.
The Indian Country Criminal Justice degree will look into the unique laws and institutions on tribal lands. Karen Jarratt-Snider, an associate professor and chair of the applied Indigenous studies department, says her department and the department of criminology and criminal justice created the degree together. She said it will combine existing courses from Indigenous studies, including federal tribal law, criminal jurisdictions and sovereignty, with the criminal justice curriculum.

"You don't learn about criminal justice in Indian Country in a typical criminal justice program, and you need those things if you're going to go become a law enforcement officer in Indian Country," said Jarratt-Snider.
She said this program could also better educate anyone working in the courts, casino security or juvenile justice on tribal lands.
Jarratt-Snider said the program is different than other programs that teach criminal justice on Indigenous lands because it's not a law degree. It's a Bachelor of Science through the applied Indigenous studies department. Several universities across the West have law classes or programs that focus on tribal law, including all of the public universities in Arizona. She said she doesn't know of another degree like this one in the United States, and that's why NAU made it an online degree program. However, some of the classes can be taken in person.
She said the public can suffer when people working in or alongside the criminal justice system on tribal lands aren't familiar with the intricacies of Indigenous studies.
"There's no marriage of these issues between the criminal justice training and people who have the specialized knowledge about jurisdiction, sovereignty and cultural competency," said Jarratt-Snider.
She said one example are the victims of sexual violence, who are sometimes advised to report crimes to the wrong law enforcement agency.
"Now they're having to essentially relive it by having to go back through the process and get to the right agency, and that's something no one should have to do. They should have the right services to begin with," said Jarratt-Snider.
She said the degree received its final approval at the end of the spring 2019 semester, and a few students are already taking classes towards earning this degree. She expects next year NAU will have many more students in the program.