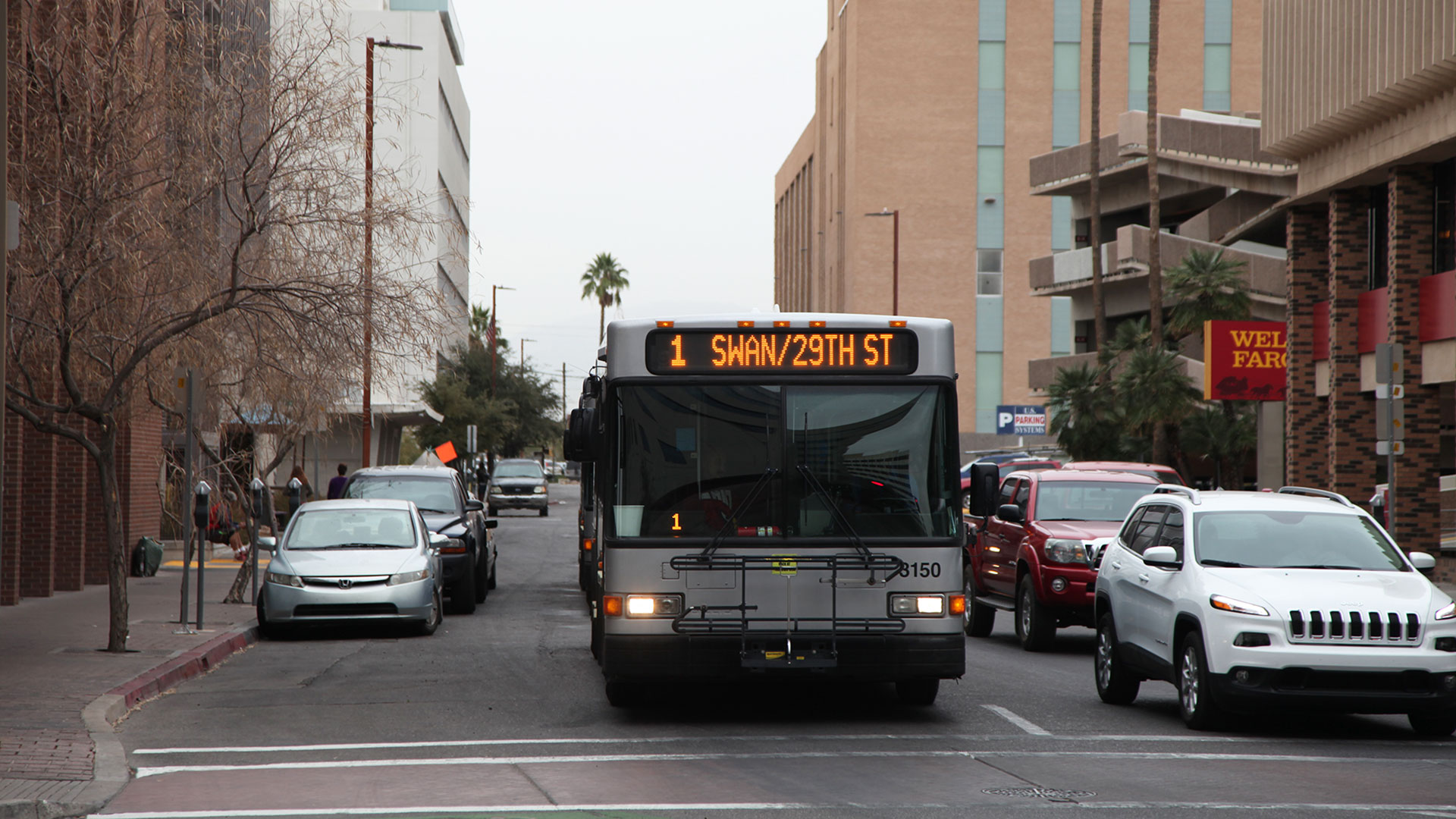 Suntran bus downtown Tucson

C Greer/AZPM
A $2.6 million federal grant will allow the city of Tucson to purchase at least three electric buses to replace some of the oldest biodiesel-fueled buses in the city's public transportation fleet.
Tucson City Council member Paul Durham said the buses will arrive sometime in the next 12 months, but the riders won't have to wait that long before they can ride an electric bus. He said the city also leased an electric bus that will be deployed in October on an express route, which only operates during the morning and afternoon.
Durham said this vehicle will hold a charge for three hours, and the battery will be completely recharged during the five to six hours the bus isn't in use during the day.
"The thing about electric buses is that they're smoother and quieter and much less expensive to operate and maintain. The fuel cost and maintenance is far lower, and we're going to save money," said Durham.
He said the city will save $25,000 in fuel and maintenance by replacing one biodiesel-fueled bus with one electric bus.
"Cities all across the country are all converting to electric buses at a pretty rapid rate, especially in California," said Durham.
According to the Environmental Protection Agency, transportation-related emissions generated 29% of the greenhouse gas emissions in the United States in 2017. It generated more emissions than any other category surveyed, but electricity produced almost as many greenhouse gas emissions at 28%.

Tucson was one of 38 cities to receive the grant from the Federal Transit Administration.