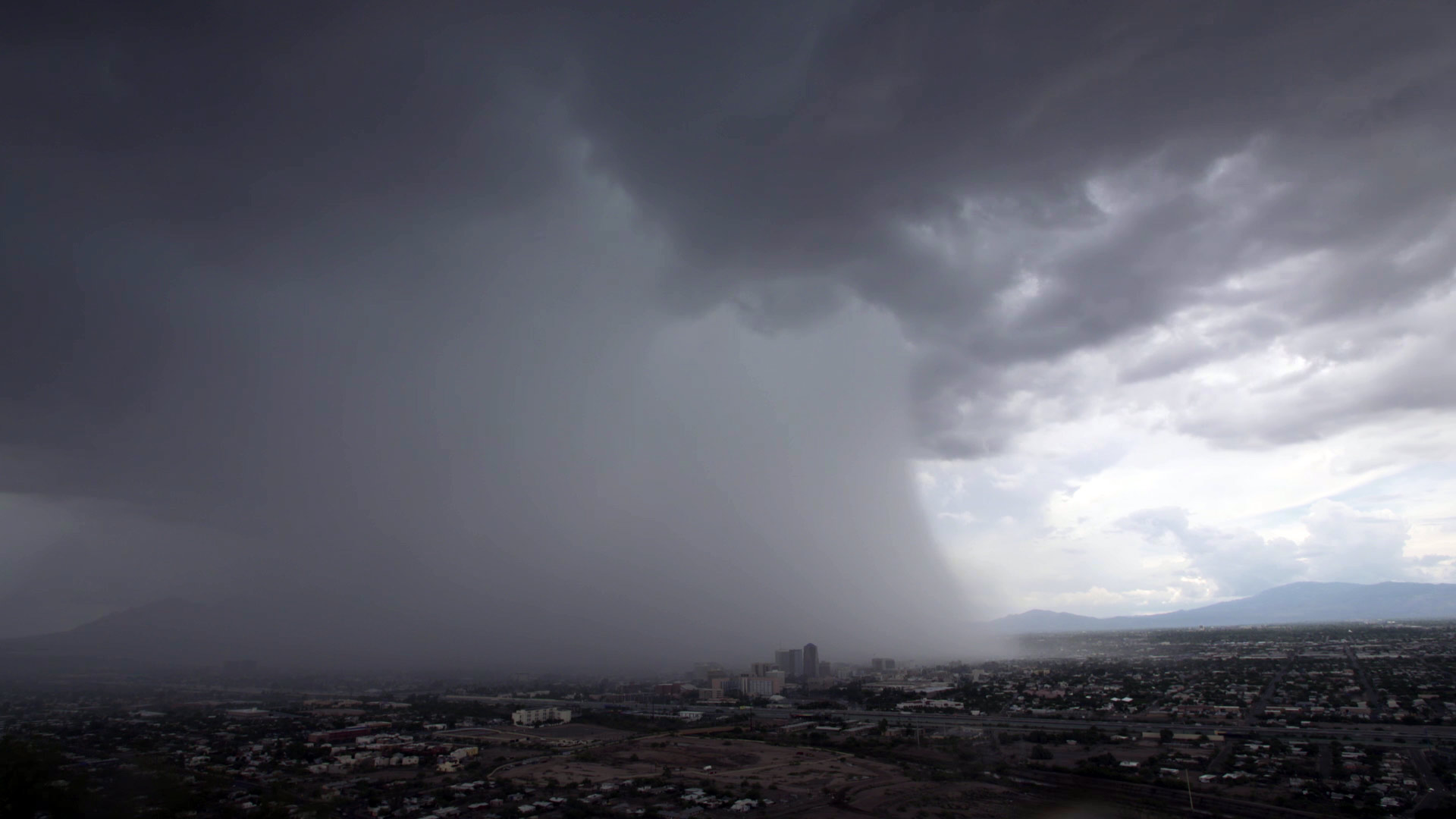 A heavy monsoon storm over the city of Tucson, 2017.
Sandra Westdahl/AZPM
The National Weather Service defines the official monsoon as June 15 to Sept. 30, but University of Arizona climate scientist Mike Crimmins says that's just the window when monsoonal conditions are likely to be right.
"Really, the monsoon doesn't typically set in until July 4. This year we are definitely running a week or two late," he says.
Crimmins says the beautiful spring weather may be to blame for the delay.
"The weather pattern from the winter held on right through May. And if you remember, May was beautifully cool, it rained in late May." Crimmins says that March-like weather pattern kept the monsoon from progressing north.
But if, like me, you've lost count of the number of sweaty afternoons staring at distant clouds, willing them to dump torrents of rain, I have good news: Crimmins says we're finally starting to see the monsoon set into its normal pattern.
"The first week of August is actually the highest chance, climatologically, of precipitation. So we're right in that sweet spot the next couple of weeks to really expect the monsoon activity to ramp up and then tail off as we go into fall," Crimmins says.
Tucson gets about half of its annual precipitation from the summer monsoons. So keep your umbrella close. Unless, of course, you're afraid to jinx it for the rest of us.