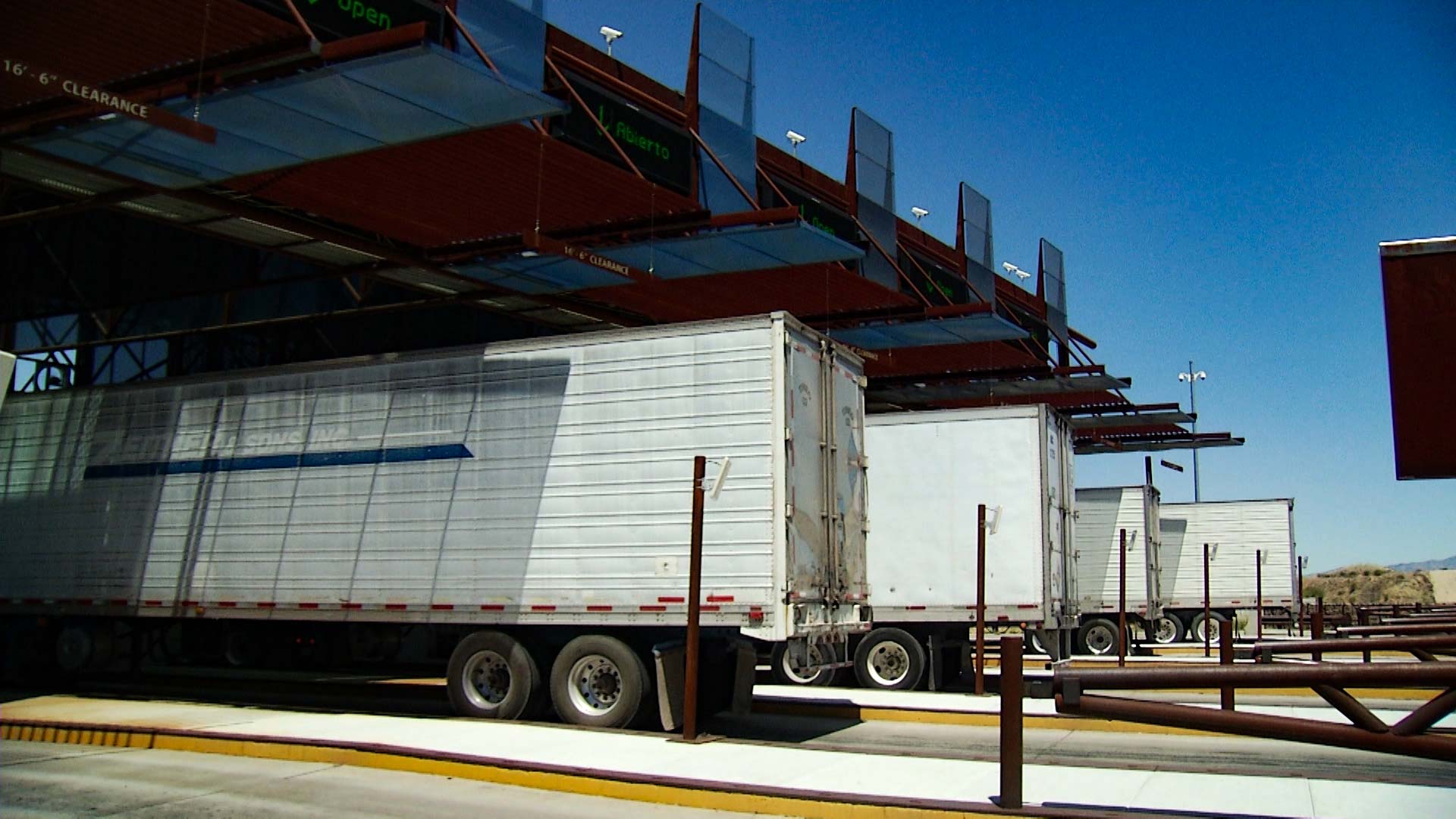 Trucks carrying cargo at the Mariposa Port of Entry on the border of Arizona and Sonora.
AZPM
The U.S. Environmental Protection Agency and North American Development Bank report that carbon dioxide and particulate matter emissions decreased by 85% at the Mariposa Port of Entry in Nogales.
According to a press release from the EPA, the emission reductions are due to the Unified Cargo Processing and Free and Secure Trade programs. The Unified Cargo Processing program was piloted in Arizona and is now in 10 locations across the United States' southern border.
EPA Pacific Southwest Regional Administrator Mike Stoker said the air quality improved when wait times for commercial trucks at the border dramatically decreased. Mexican and U.S. border officials also avoid duplicate inspections and lower the financial costs of cross-border cargo shipments by inspecting items together.