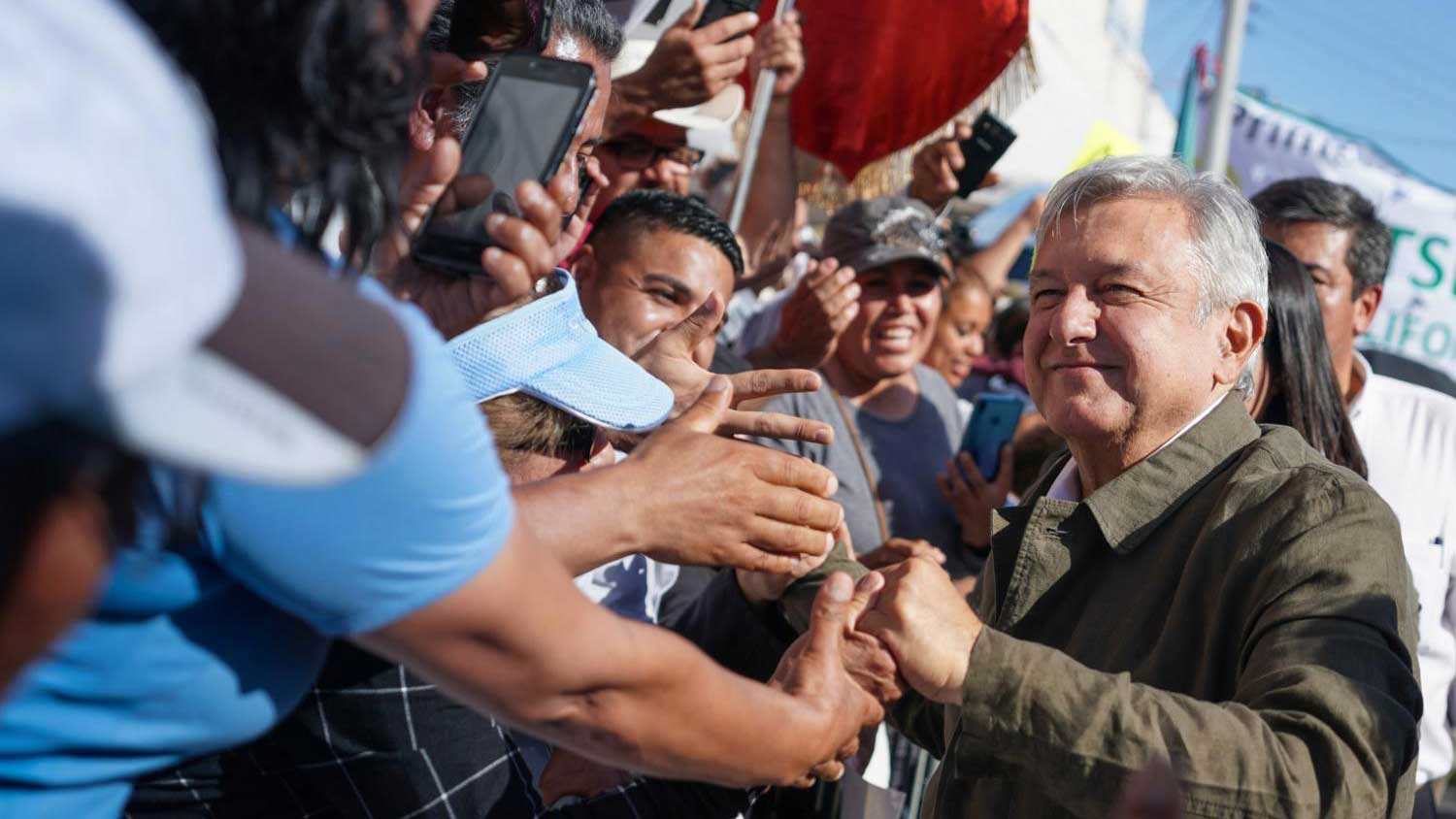 VIEW LARGER Mexican President Andrés Manuel López Obrador is greeted by supporters in Tijuana, Mexico, before a rally, in this photo dated June 8, 2019.

Office of the Mexican President
MEXICO CITY— The Mexican government avoided tariffs on exports to the United States by promising to help decrease the flow of migrants. And just like his U.S. counterpart, Mexico's president touted the agreement as a diplomatic success. But the Mexican foreign secretary hints that the crisis is not over.
Mexican President Andrés Manuel López Obrador, referred to informally as AMLO, held a rally on Saturday in Tijuana to defend sovereignty and friendship with the U.S.
Among the guest speakers were representatives from the Catholic and Evangelical churches, as well as Alejandro Solalinde, a priest turned into a migrant advocate but now defending López Obrador's reinforcement of the southern border.
"I am a convinced pacifist, inspired by the examples of Mahatma Gandhi, Martin Luther King and Nelson Mandela. However, as head and representative of the Mexican state, I can not allow anything that threatens the economy of our country and places an unjust asymmetry, unworthy to our government and humiliating for our nation," López Obrador said.
López Obrador said he had to stand up for Mexico and was prepared to impose retaliatory tariffs, if needed, but the American government cooperated with his Mexican delegation.
"I do not raise a closed fist to president Donald Trump, but I rather extend him an open and frank hand, and we reiterate our willingness to friendship, dialogue and collaboration," he said.
However, the president expressed his determination to leave other nations out of Mexico's internal affairs, while also respecting theirs.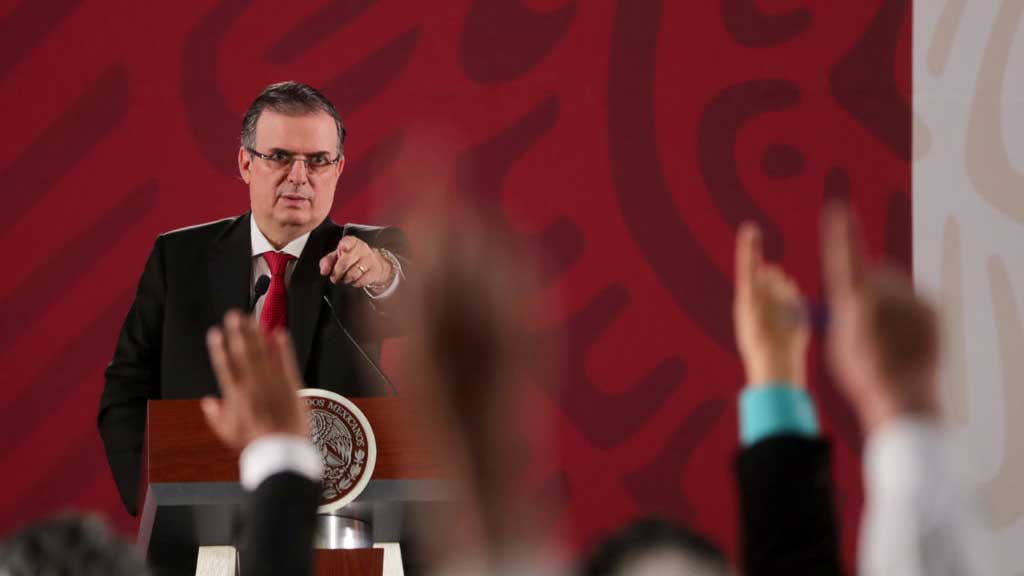 VIEW LARGER Marcelo Ebrard, Mexican secretary of foreign affairs, at a press conference in Mexico City.

Office of the President of Mexico
But on Monday, foreign affairs secretary Marcelo Ebrard said Mexico avoided tariffs by agreeing to reinforce controls on Central American migration — controls that have already been operated and that will change, if any, by the arrival of the newly approved National Guard to the southern border.
"Mexico cannot allow a flow of a million and a half people to its territory without even knowing their identity," Ebrard said.
The secretary said Mexico is not criminalizing migrants but needs to reinforce its borders the same way the United States does, as both countries are getting a huge number of migrants.
Ebrard also said the two countries will review Mexico's progress shortly, and depending on the numbers, tariffs and further negotiations are still a possibility.
"In 45 days, we have to sit down and determine it was successful or it was not successful our operation, but obviously our purpose is to succeed," Ebrard said.
According to Ebrard, Mexico is pushing for a multinational migratory agreement that would include Central American nations, Canada, the United States and even transitory countries like Brazil to reduce the amount of migrants reaching the U.S. and Mexico.\