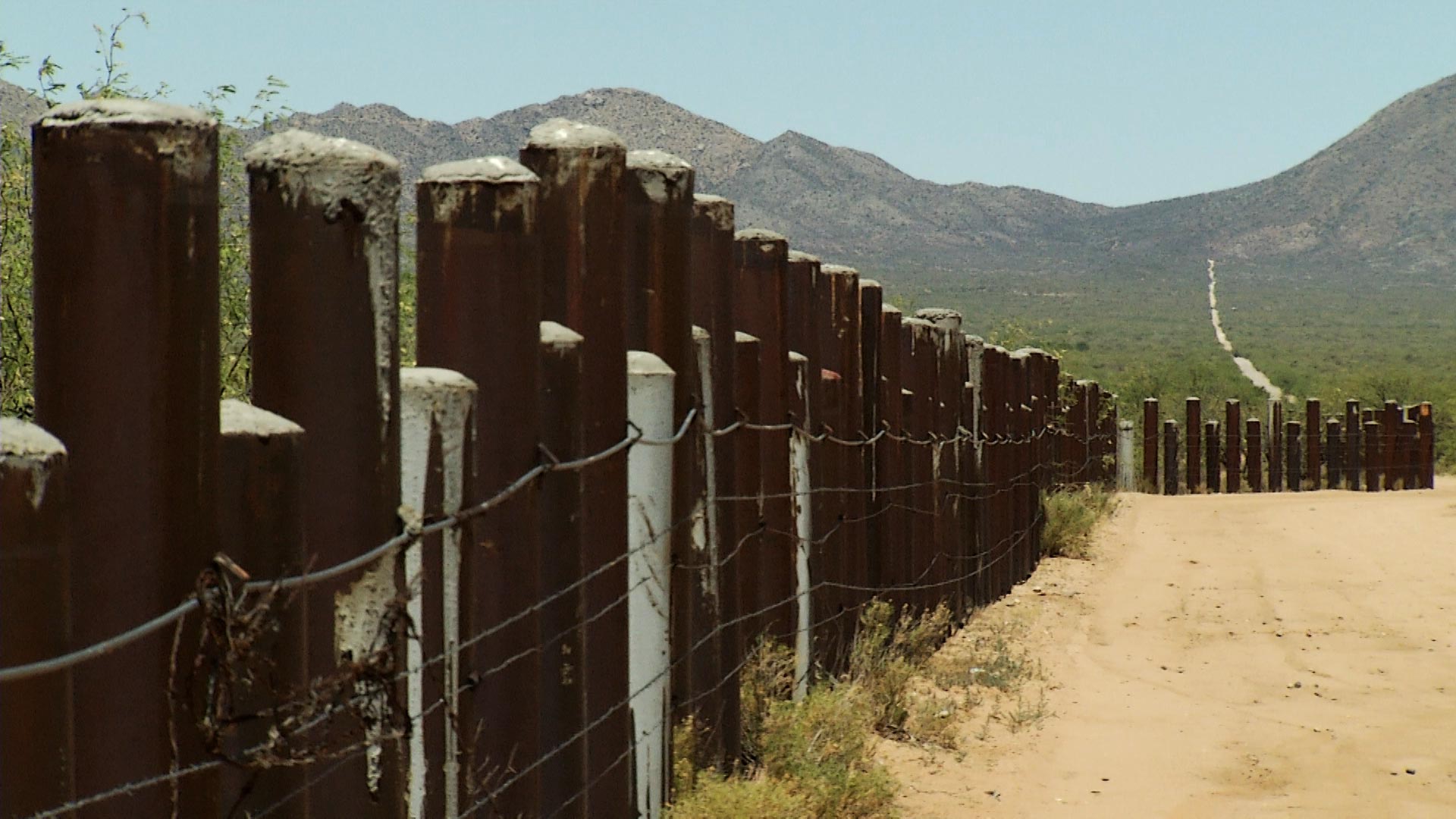 Barriers installed by the federal government along the Arizona-Mexico border on the Tohono O'odham Nation.
AZPM Staff
The Tohono O'odham Nation says it has fought for years to keep Border Patrol from building a wall on their land. In recent weeks, a compromise agreement has been worked out between Homeland Security and the Nation.
Verlon Jose, the vice chairman of the Tohono O'odham Nation, says he needs to make one thing very clear, "The Tohono O'Odham Nation has never and will never support a fortified wall."
The compromise is to go high-tech with up to 15 30-foot towers with cameras.
Jose says Border Patrol will not have unfettered access. He says the agreement is now in writing.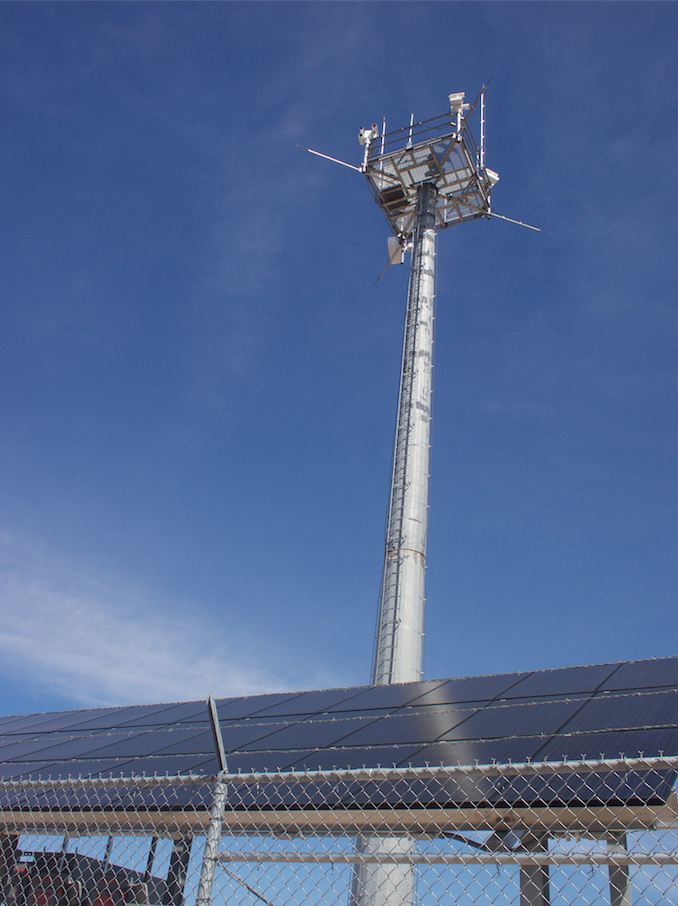 VIEW LARGER One of a number of Border Patrol towers used to watch Arizona's border with Mexico.

Michel Marizco/Fronteras Desk
"It is carefully crafted, that they have to abide by our demands on which roads they are going to use. And where they are actually going to put their footprint," Jose said.
Jose says Homeland Security has bypassed up to 30 environmental laws to build along other parts of the U.S. Mexico border. He assures tribal members that if Border Patrol tries to break the agreement, tribal leaders will rescind permission. 
The towers will be mounted with the latest sensory technology and have night vision cameras. When sensors detect movement along the border, it alerts agents monitoring cameras and those agents can remotely zoom in or swival cameras in 360 degrees.
Many on the nation are opposed to the towers because of privacy concerns especially during sacred and private ceremonies.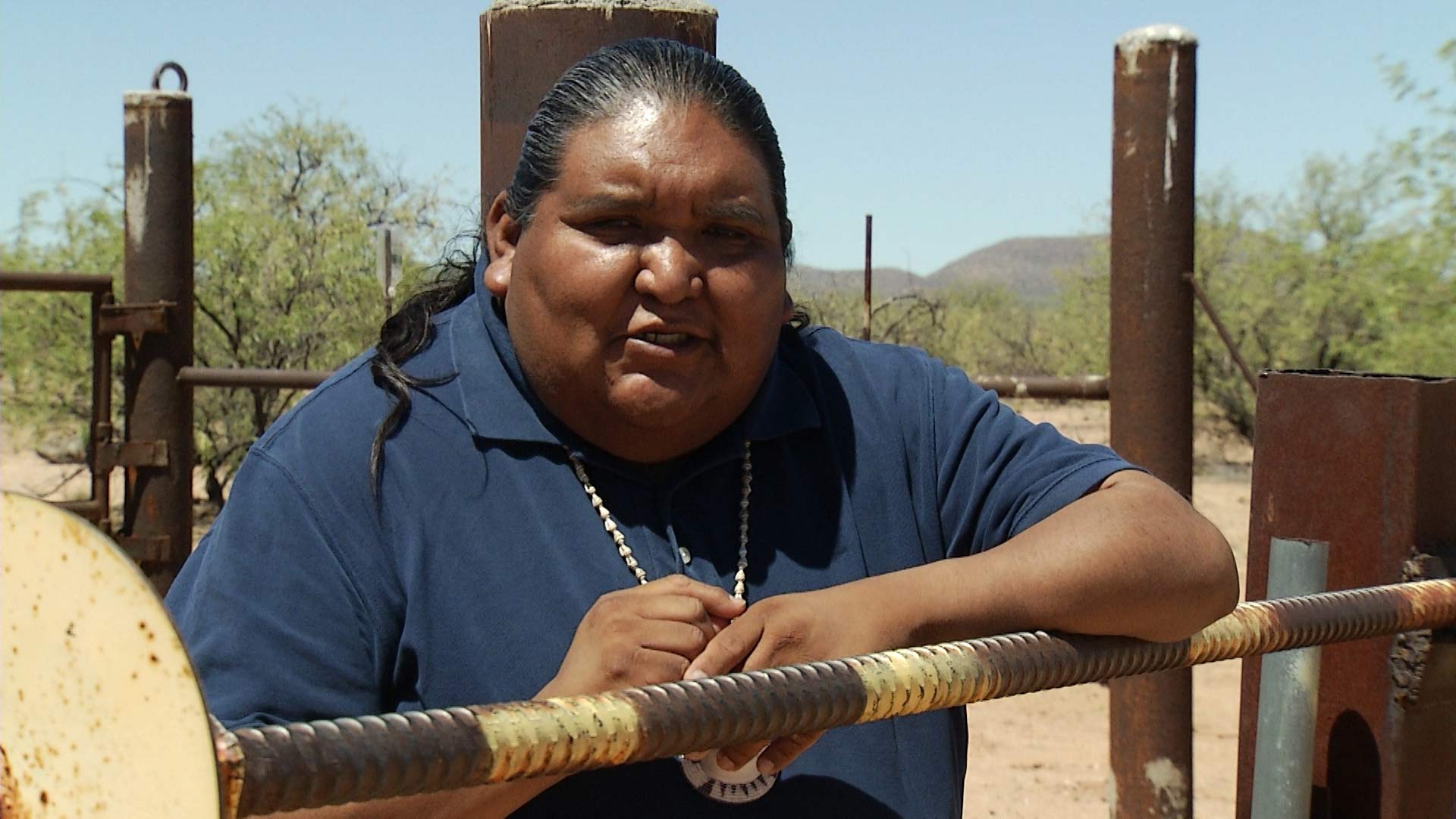 Tohono O'odham Vice Chairman Verlon Jose leans against a fence on the U.S.-Mexico border, which divides the Nation.

AZPM
Jose says it took more than five years to get Border Patrol to make concessions and agree to a privacy plan.
"I can tell you that we have worked with Border Patrol during ceremonies. For ceremonies they will actually stay out of the area. They have also told us that during ceremonies they will turn their cameras off or turn their cameras away."
The building of the towers will move forward this summer, but under the watchful eye of the Tohono O'odham Nation, says Jose.