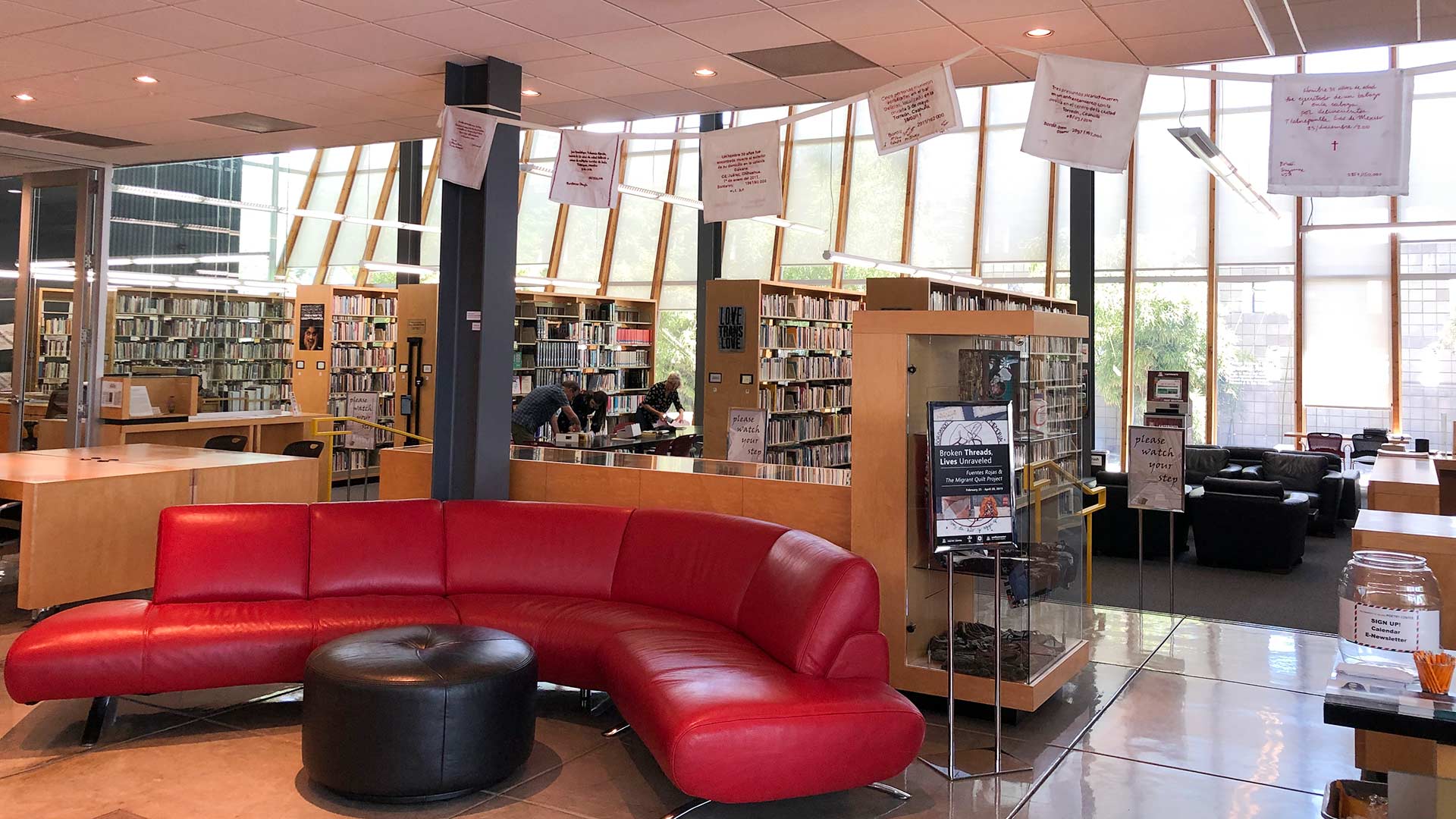 The UA Poetry Center likely is home to around 4 million poems, according to Tyler Meier.
University of Arizona medical students are taking an unusual approach to preparing for their future career as doctors: through art.
More than 100 first-year medical students are wrapping up a required humanities course held this year at the UA Poetry Center.
Course instructor Ellen Melamed says she designed the course around artwork and written personal experiences from patients, caregivers and medical professionals to encourage empathy and compassion in the future doctors.
"I think the point here is to understand the connection between medicine and art in that very profound way that a lot of people kind of separate and say, 'Art — science.' And I don't see the split — never did," Melamed says.
Melamed has been teaching the course for a few years, but this is the first time she has taught it in the UA Poetry Center.
"I wanted them to have the exercise. I talk so much about walking from the medical school to here, instead of being stuck in a building with no windows all day, into the night. I wanted them to be in a space that has this kind of feeling to it and many of them have said to me after our class, 'You know, I can come here and study.'"
UA Poetry Center Executive Director Tyler Meier echoes that he has seen more medical students making use of the poetry center.
"One thing that's been really exciting and has been somewhat organic is that we see a lot more medical students using the poetry center," Meier says. "We're not far from where the home base is at the hospital, so we have people coming over just to study here."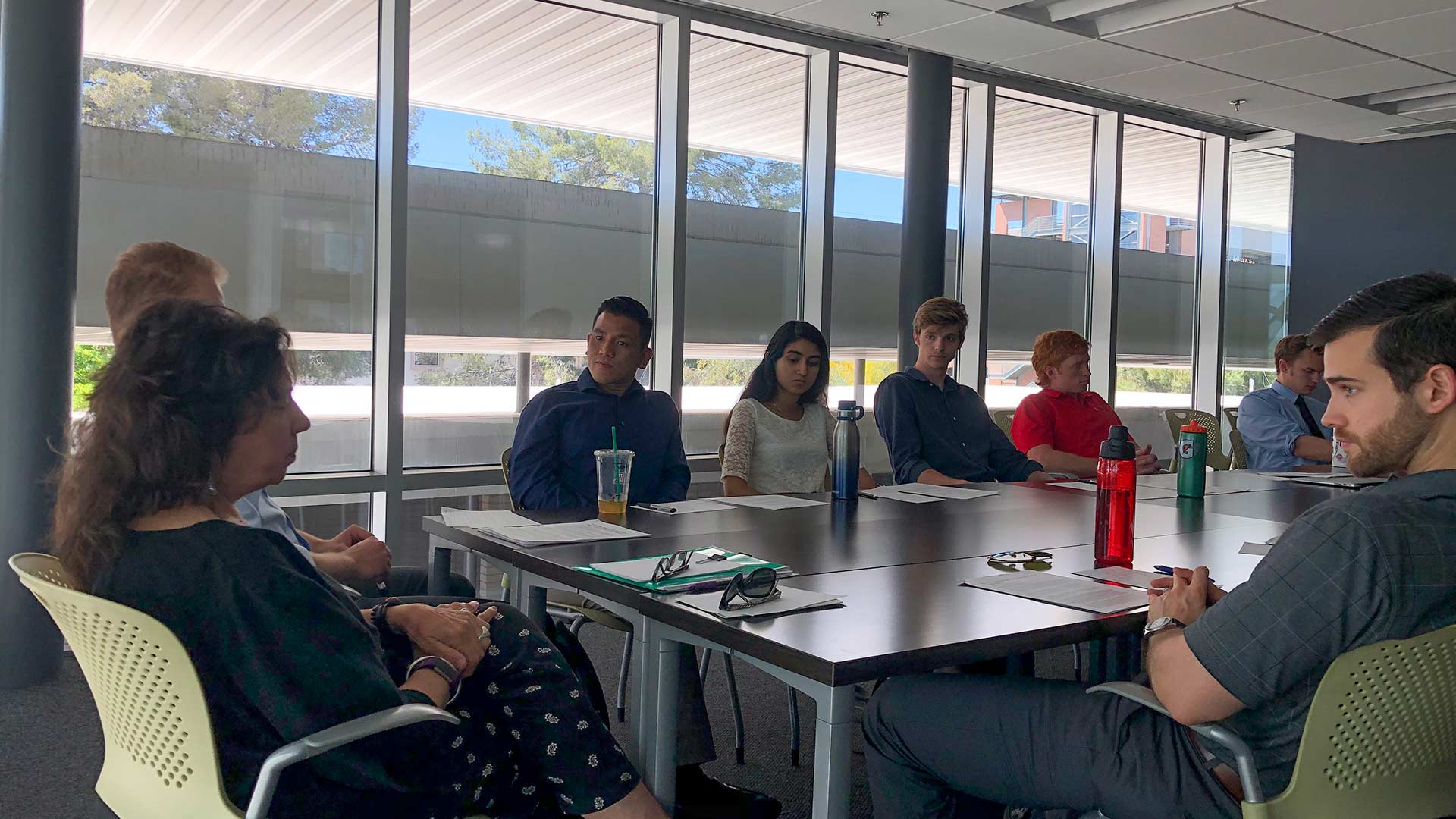 VIEW LARGER First year medical students discuss their thoughts about mental health and communication in their medical humanities course.

Sarah Workman/AZPM
Meier says he is excited about the collaboration with the UA medical school because learning about humanities is important across all professions.
"What a doctor's doing and what an artist is doing, they're both about how we live the best possible lives, and there's a synchronicity there that has a profoundness, and I'm so glad that this class is happening at the UA and exploring some of those connections," Meier says.
Joseph Morales, a first-year medical student enrolled in Melamed's medical humanities course, says he found the class to be very useful in preparing for his future career as a doctor and believes it should continue to be a requirement for medical students.
"The class should continue to be required because it may otherwise be challenging to personally infuse these studies for leisure," Morales says.
Melamed says she hopes the course will encourage the students to employ effective communication skills in their lives and professional careers as well as prompt them to engage in more self-care practices.
"My hope is that this is an opportunity for them to explore issues that are pertinent to them that they may not have another opportunity to look at," Melamed says. "We're just doing what we can to take the medical school out of a box and just open it up to different ways of learning."
---
Sarah Workman is an AZPM intern and University of Arizona journalism student.